Coinbase Unveil Crypto Debit Card for Seamless Bitcoin Spending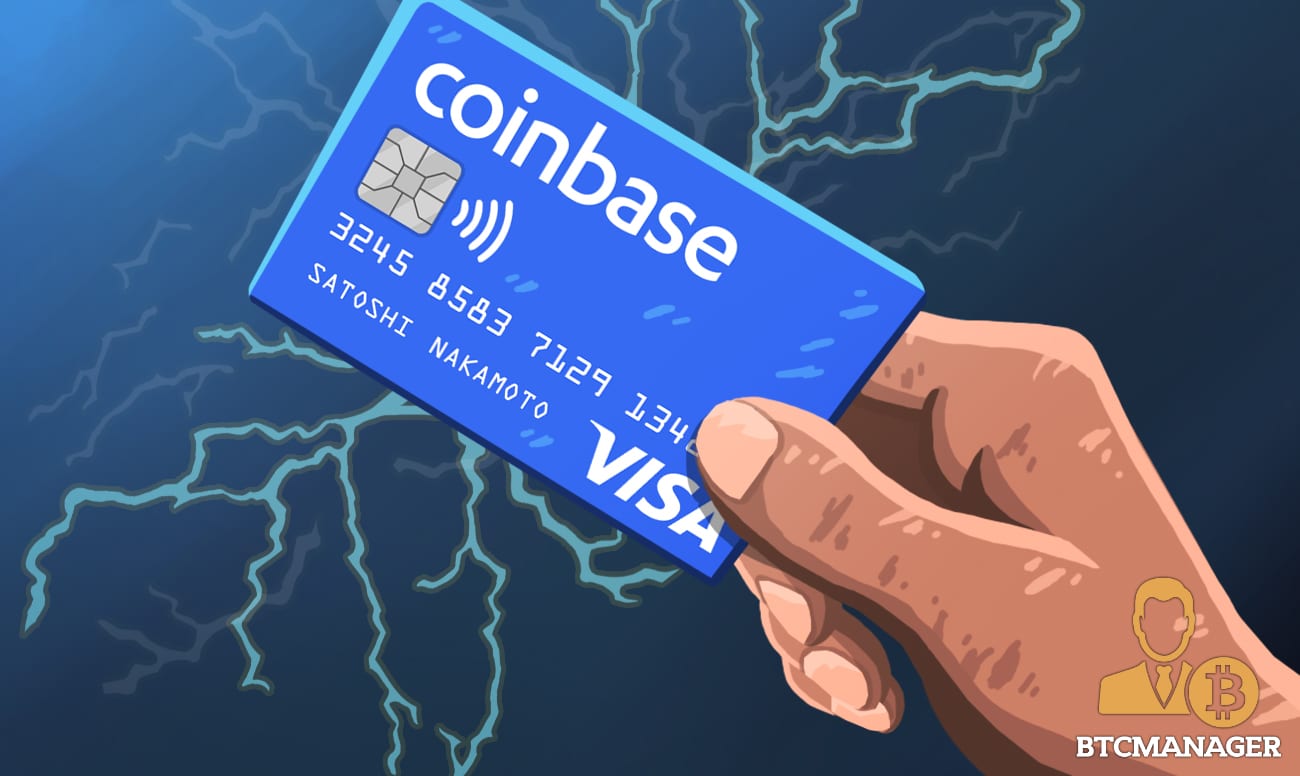 In a bid to promote mainstream adoption of bitcoin and enable cryptocurrency holders to seamlessly pay with their digital assets at millions of locations across the globe, Coinbase, one of the largest crypto exchanges in the world, has joined forces with Paysafe to launch the Coinbase Visa debit card, according to a blog post on April 11, 2019.
Coinbase Card Now Live
As stated in its blog post, Coinbase has launched its Coinbase Card, a Visa debit card issued by Paysafe. The product will help Coinbase users resident in the United Kingdom to spend their crypto holdings at various locations around the world as effortlessly as the cash in their bank accounts. The firm says it automatically converts cryptos to the supported fiat standard during transactions.
Paysafe Financial Services Limited is a multinational payment solution provider reportedly authorized by the Financial Conduct Authority (FCA).
Reportedly, users of the Coinbase Card will be able to pay with any of the cryptoassets they hold in their Coinbase account at physical locations and online stores through contactless, chip and PIN mechanisms.
That's not all; the Coinbase Card also supports cash withdrawals at numerous ATMs across the globe.
The Coinbase Card App
To enable users of the Coinbase Card to manage their spending efficiently, Coinbase says it has also launched the Coinbase Card app.
With the Coinbase Card app, users will be able to select the exact cryptocurrency they want to spend in real-time. Coinbase has made it clear that its new crypto debit card supports all blockchain-based virtual currencies available on the Coinbase platform.
In essence, a user who holds bitcoin and multiple altcoins can decide to pay for groceries with bitcoin, purchase train tickets with ether or XRP.
Importantly, Coinbase has revealed that the Coinbase Card app is available in Android and iOS and will allow users to get instant receipts, view their transaction summaries, spending categories and more.
The Card issuance fee is GBP 4.95 ($6,47) however, the team says the first 1,000 people to join the waitlist will get their  Coinbase card sent to them by post, free of charge.
Since coming out of the Neutrino fiasco unscathed, Coinbase has been in the news for all the right reasons.
On April 3, 2019, BTCManager informed that Coinbase had revealed its robust insurance coverage of up to $255 million for all the cryptoassets in its hot wallet.