Coinbase Wallet Launches Support for dApps on Desktop via WalletLink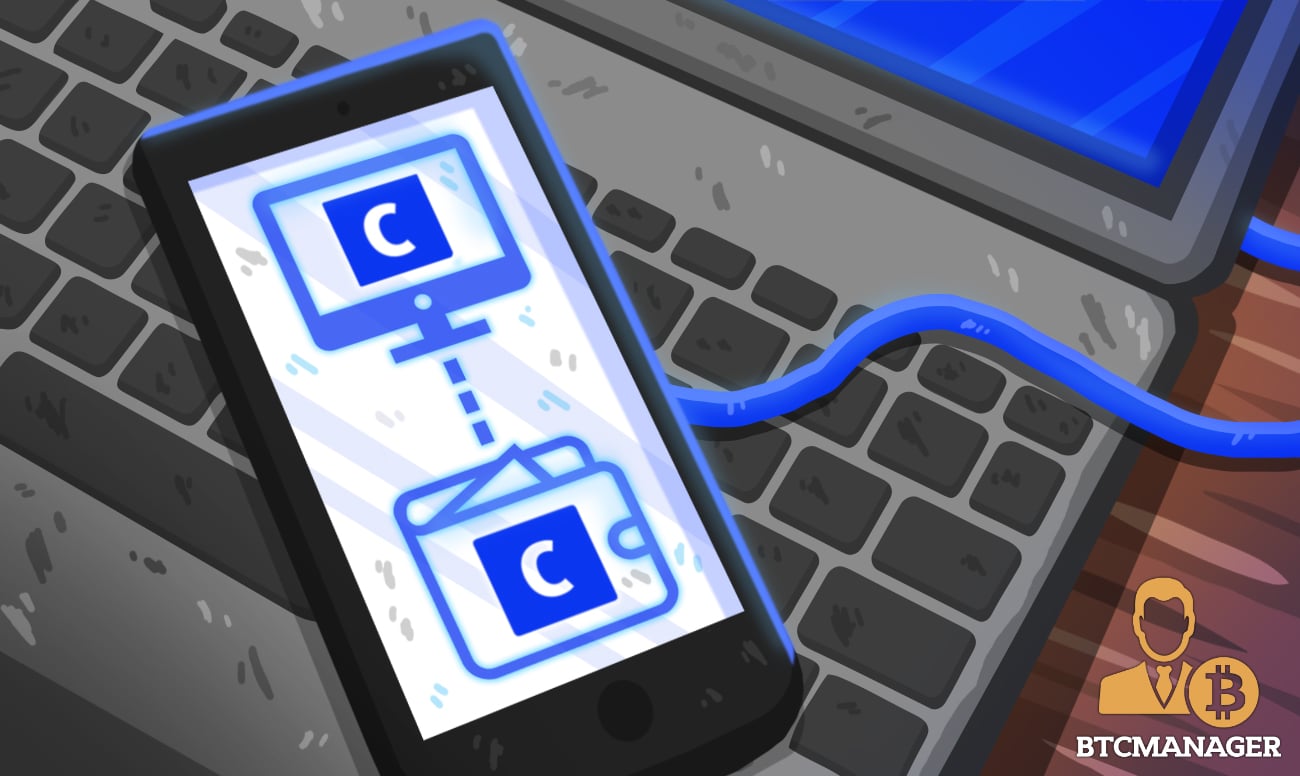 In a bid to make it possible for users of Coinbase Wallet to enjoy their favorite decentralized applications (dApps) on desktop browsers such as Chrome, Brave, Mozilla, Opera, and others, in a secure and frictionless manner, Coinbase has launched WalletLink, according to a blog post on August 22, 2019.
Coinbase Supporting dApps on Desktop Browsers 
As stated in its blog post, Coinbase crypto exchange has launched a new feature to make life easier for its users.
With WalletLink, users of Coinbase Wallet will now be able to have access to their favorite decentralized applications on a vast array of desktop browsers by simply scanning a Wallet Link QR code with their Coinbase crypto wallet app.
The team says the WalletLink feature acts as a secure bridge between the Coinbase Wallet app and a desktop browser, enabling Coinbase customers to use dApps anywhere without exposing their hard-earned cryptoassets to external threats.
The Journey so Far 
In August 2018, Coinbase rebranded Toshi, a user-controlled Ethereum wallet reportedly built by its team, transforming it into Coinbase Wallet, a tool that enables users to seamlessly use dApps and explore the decentralized web on their smartphones.
Coinbase says since Toshi became Coinbase Wallet, the wallet has gained significant traction, with hundreds of thousands of users professing their love for its intricate features which includes biometric authentications, support for dApps and collectibles and more.
Against that backdrop the Coinbase team decided to extend the exciting functionalities of Coinbase Wallet to desktop, to allow users enjoy the Coinbase Wallet experience without having to "install clunky browser extensions and copying and pasting private keys across devices."  
To try the WalletLink feature, users are required to update their Coinbase Wallet app to the latest version (version 19.1 on iOS and 18.0 on Android).
In addition to the numerous desktop web browser as well as dApps such as dYdX, IDEX, Maker Compound which are already compliant with WalletLink, the team has hinted that it plans to add support for native mobile apps and more currencies shortly.
Importantly, Coinbase has made it clear that the WalletLink solution will be open-sourced, to make it available to dApp developers and entities interested in integrating it into their products.
Coinbase remains one of the crypto exchanges building innovative products and services to promote broader adoption of cryptos.
As reported by BTCManager earlier in April 2019, Coinbase announced the launch of its crypto debit card, to facilitate easy spending of bitcoin.