Coinbase's L2 network Base loses over 16% TVL in a week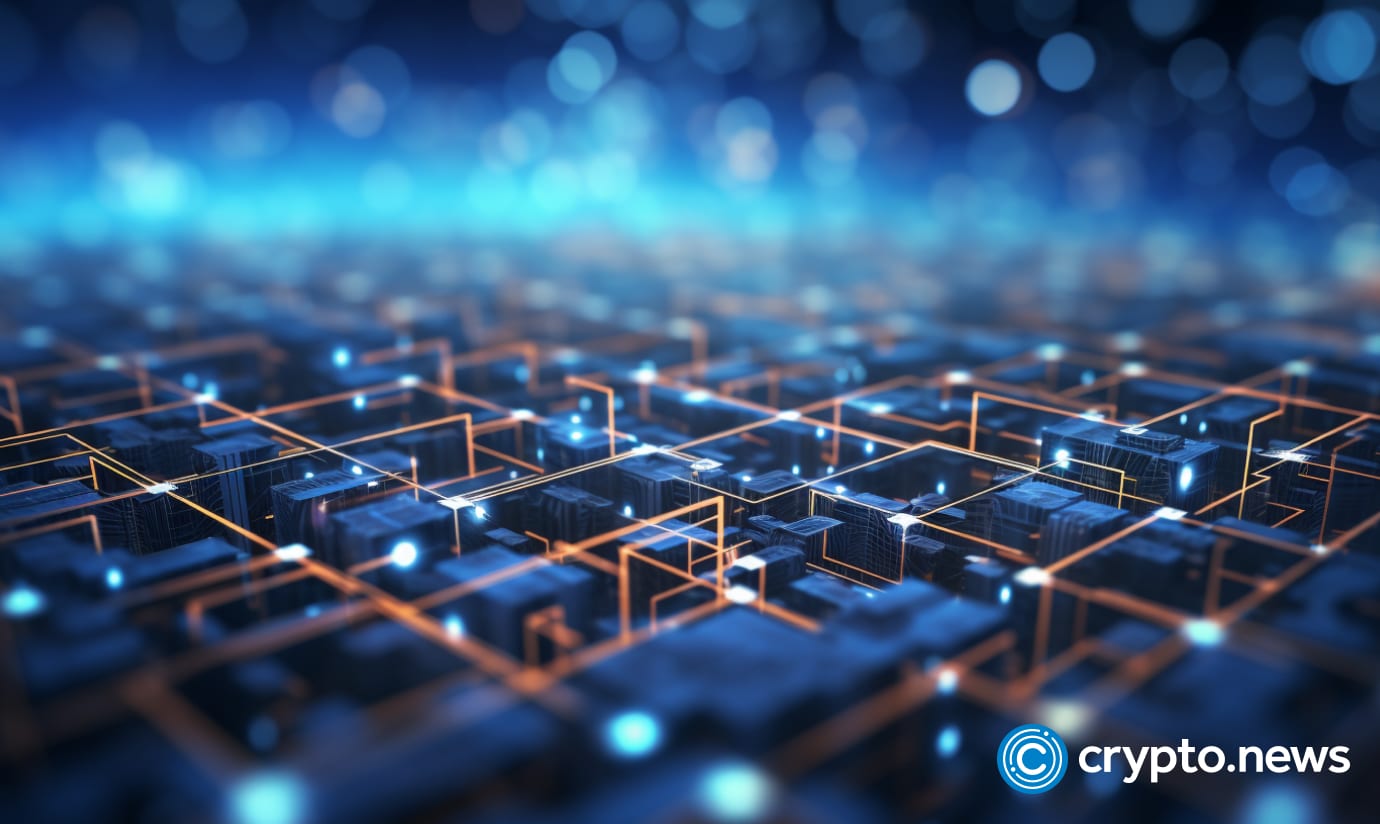 Base Network's TLV takes a hit, falling to $445 million, as zkSync Era gains momentum, fueled by dynamics in USDC and market competition.
Base Network's Total Value Locked (TVL) has fallen dramatically by 16.92%, bottoming out at $445 million over the previous week. Base's position has been ceded by layer-2 protocol zkSync Era, which now boasts a TVL of $477 million.
L2Beat statistics revealed that a major contributing factor to the erosion in Base's TVL was a sharp decrease in its USDC holdings, which plunged from 160 million to just 29.84 million on Sept. 29, as indicated by Dune Analytics data.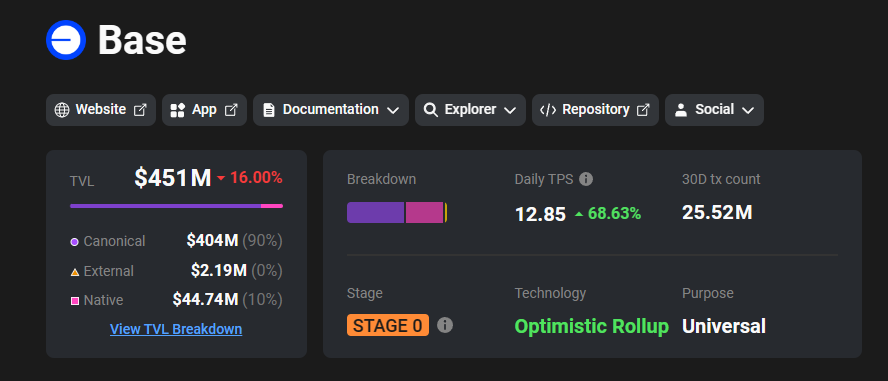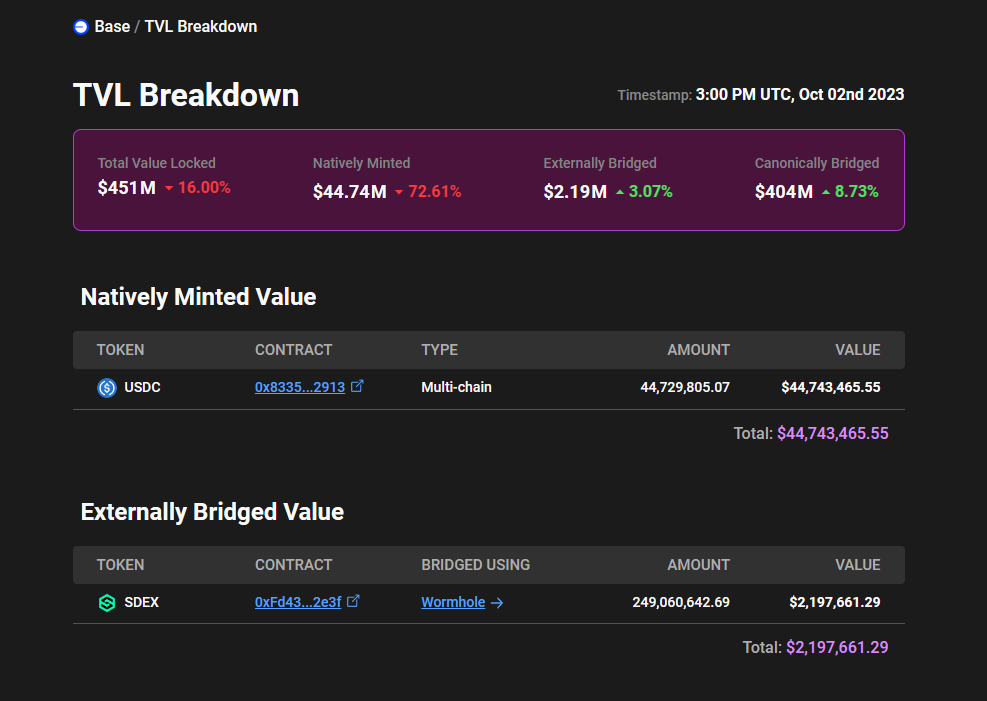 However, Base Network has shown signs of resilience despite the drawbacks. In under a month, it not only recovered but outperformed Solana (SOL), another noteworthy player in the crypto space, by amassing a TVL close to $400 million. Concurrently, data from DeFi Llama suggests Solana's TVL is also in decline, further emphasizing Base Network's comeback.
Recent data from DeFi Llama has also spotlighted the rivalry between Solana and Base. Solana's TVL has reportedly experienced a dip of 9.64%, currently standing at $358.96 million. This downturn indicates that Solana is going through a difficult period, struggling to maintain its position in the market.
Base Network, in contrast, has demonstrated remarkable gains, surging its TVL by 97.21% and surpassing Solana. This abrupt and substantial expansion has not gone unnoticed and has stirred discussions and speculation across the broader cryptocurrency community.