CoinFlip Lists Dogecoin; Users Can Buy DOGE Using Cash in Over 1,800 ATMs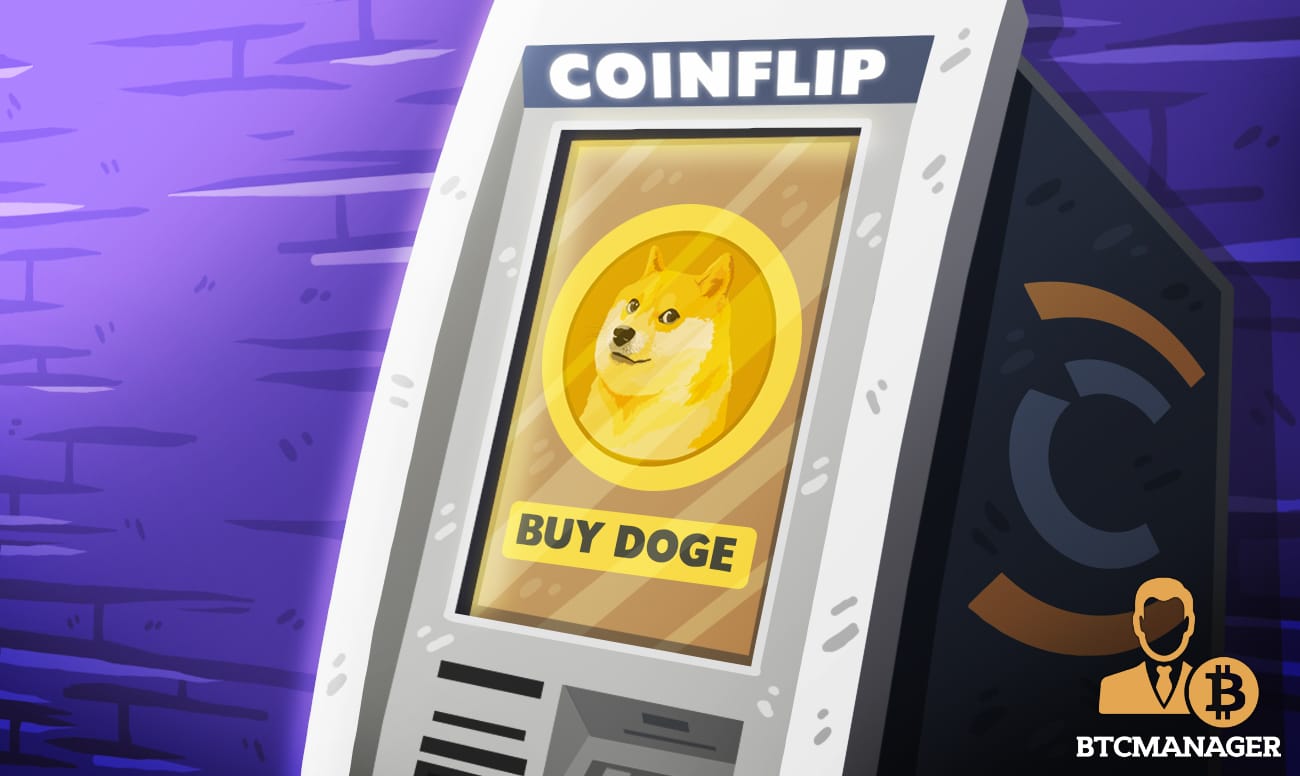 CoinFlip is now listing Dogecoin (DOGE), allowing retailers to purchase the coin using cash in any of their 1,800 ATMs spread across the United States, as per a tweet on Mar 2.
https://twitter.com/CoinFlipATM/status/1366508723527688210
CoinFlip Supports Dogecoin; DOGE is a Symbol of Small League Investors
CoinFlip has one of the largest networks of crypto ATMs in the United States.
One version has the "buy only" functionality, while the other supports the buying and selling of supported cryptocurrencies.
DOGE now joins other mainstream digital assets like Bitcoin, Litecoin, and Ethereum backed by the ATM provider.
A company representative told CoinDesk that Doge is "a symbol of the small league investors" and is more than just a meme coin:
"CoinFlip has always been about the small business and retail customers, and with recent events, Dogecoin has paradigm' shifted itself into more than just a meme coin, it has become a symbol of the small league investors."
It is a step in the right direction, especially in driving DOGE towards mainstream adoption. Following the announcement, DOGE fans can now buy the digital asset using cash.
According to CoinFlip, registration is fast–takes less than five minutes. Most importantly, users need not have a bank account to access its services.
Users who wish to buy and sell supported cryptocurrencies from their banks are free to proceed since wire transfers are settled on the same day.
They have also partnered with Simplex, enabling the buying and selling of cryptocurrencies using debit and credit cards.
DOGE is Amongst the Older Crypto Projects
Dogecoin is among the first cryptocurrency projects, launching in 2018 as a joke digital asset.
However, it has since grown to commandeer a multi-billion market capitalization with support from celebrities including Elon Musk and Snoop Dogg.
Frequent tweets from Elon Musk at the thick of a secular crypto bull market have seen the coin outperform established projects like IOTA and Tron.
As of writing on Mar 2, DOGE has a market capitalization of $6.5 billion, rallying 21X year-to-date, perched at 10th in the crypto leader-board.
Nonetheless, there are centralization concerns around Dogecoin despite its popularity. According to a BTCManager report, Elon Musk is willing to fix it by paying cash to DOGE whales who liquidate their holdings.