Coinsquare Launches Canada's First CAD-Pegged Stablecoin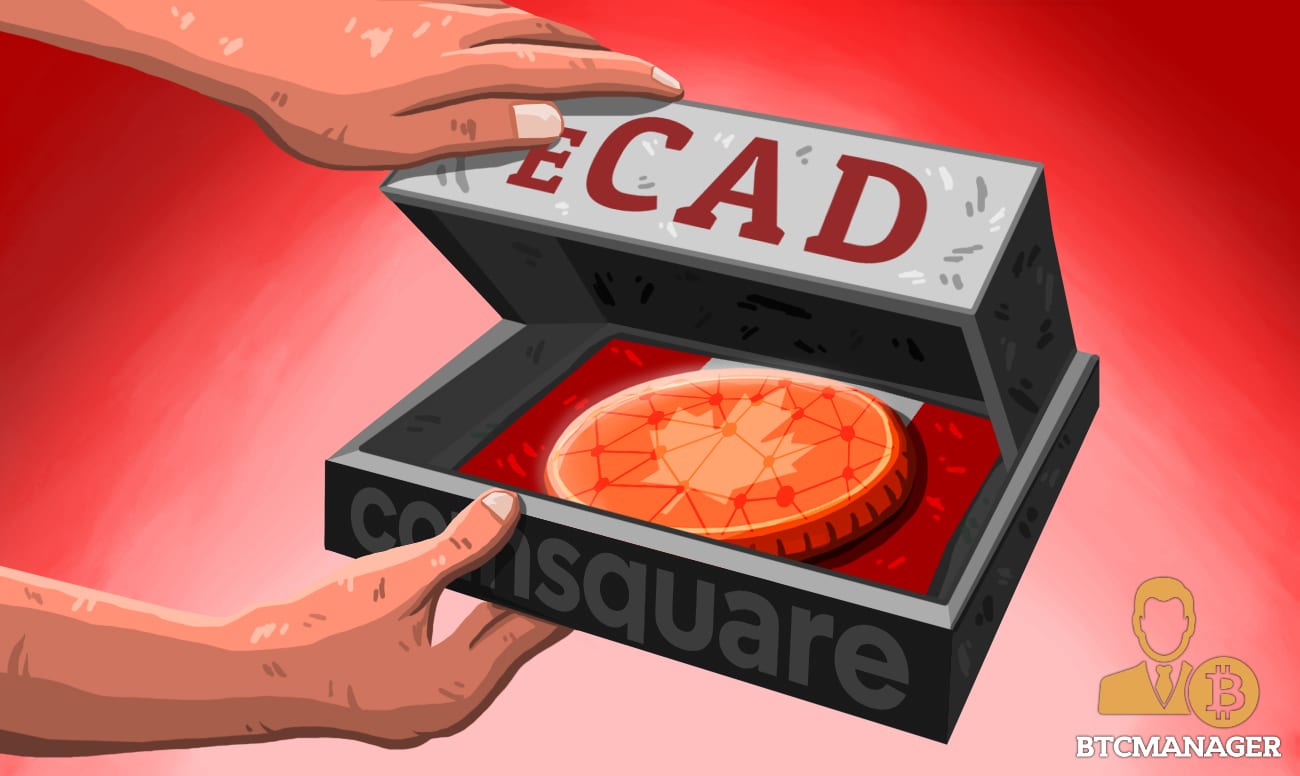 Coinsquare, Canada's seminal cryptocurrency exchange has announced the launch of eCAD, the first stablecoin backed by the Canadian dollar. The firm strongly believes the non-volatile cryptoasset will foster mass adoption of blockchain-based digital assets in the region, according to a press release on April 4, 2019.
Coinsquare's eCAD to Foster Stability
As stated in its press release, Canada's premier cryptocurrency exchange Coinsquare has unveiled the world's first stablecoin backed by the Canadian dollar.
The team says the eCAD combines the stability of the Canadian dollar and the convenience and borderless nature of cryptocurrency to offer users a whole new experience.
The eCAD stands at 1:1 with the Canadian dollar and users of the Bitcoin trading platform can now purchase the digital currency.
Coinsquare has made it clear that for every new eCAD it creates, it will back it up with the same fiat CAD in its reserves to maintain transparency and enable the stablecoin to function as both a store of value as well as a robust alternative to U.S. dollar-backed stablecoins.
Commenting on the latest initiative, Cole Diamond, CEO of Coinsquare, expressed his excitement over the successful launch of the eCAD, adding that the stablecoin will provide a secure, affordable and transparent means of value transfer globally.
In his words:
"We are excited to announce the first step of our plan to bring stability and opportunity to the Canadian cryptocurrency ecosystem. The launch of eCAD will put in place the first transparent, affordable and secure way of exchanging value in Canada and the world over, without the risk of volatility inherent in the crypto markets."
A Game Changer?
Launched in 2014, Coinsquare is one of the oldest cryptocurrency exchanges both in Canada and across the globe.
The firm has hinted that the launch of eCAD is part of its broader plan to transform itself into a multi-faceted, open-minded financial services company powered by blockchain technology and focused on transparency and risk mitigation.
With eCAD now live on Coinsquare, the exchange says it will now focus more on how to optimize its support for other payments services such as cross-border payments, remittances, peer-to-peer (P2P) lending, merchant solutions, trade settlements and more.
As reported by BTCManager in February 2018, Coinsquare acquired Stellar-powered decentralized exchange (DEX), StellarX in a bid to diversify its offerings.