Collages Educating Scholars on Matters about Cryptocurrencies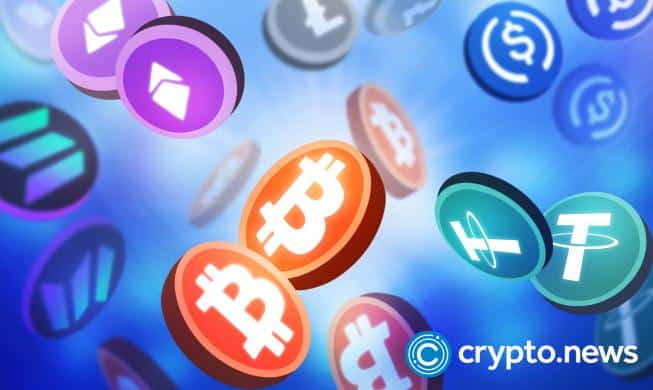 Sharing new and insightful concepts is an important activity that equips individuals with knowledge. According to data, the cryptocurrency industry has a market cap of $953B. This valuable market is therefore gaining the attention of governments and several industries related to manufacturing, healthcare, and many more. Today, learning institutions are also exploring the virtual asset world with the intention of teaching scholars about cryptocurrencies and blockchain technology.
Digital Currency Education in Learning Institutions
A LinkedIn study suggests that crypto-related job postings soared by 395% between 2020 and 2021. The job slots used terms such as Bitcoin, Ethereum, and blockchain in their descriptions. From the insight, it is clear that there is a growing appeal for cryptocurrencies and their underlying technologies.
As such, many schools are gradually taking the initiative of facilitating crypto education to students. The institutions include:
Massachusetts Institute of Technology
MIT ranks as the second most reputable university worldwide due to its academic standards and research initiatives. The institution offers students a crypto-related course dubbed the MIT Professional Education Digital Plus Blockchain. This online program is meant to teach learners about the application of blockchain technology across different domains.
Students will encounter topics like smart contracts, consensus mechanisms, digital signatures, encryption, and governance in that respect. More importantly, the short course allows learners to familiarize themselves with blockchains' historical and technical aspects.
Once students complete the program, they can receive a professional certificate of completion from the institution.
University of California Berkeley
The University of California Berkeley allows learners to become full-stack blockchain developers. From the course, students will learn how to prototype and deploy tools like Infura, Solidity, and MetaMask, to mention but a few. The program is, however, more favourable to those with a programming background. Other discussion points may evolve around blockchain crowdfunding, scaling strategies, crypto-economics, and government regulation on public ledgers.
Besides blockchain, the University of California Berkeley has an additional section that touches on Bitcoin. At this point, learners will grasp some fundamentals that drive Bitcoin, how it maintains records and the historical attacks associated with the digital currency.
National University of Singapore
The National University of Singapore (NUS) has, over time, become the epicenter of crypto adoption in Southeast Asia. NUS provides blockchain-related lessons that strongly focus on entrepreneurship and research. Moreover, students can access informative material that documents the implementation of distributed ledgers in decentralized computing.
The crypto sector is relatively technical and may be challenging for beginners to understand. Bearing that in mind, NUS hopes to extend its services to every student regardless of their business field and status. Crypto clubs are also available and learners can join them to create meaningful and interactive sessions with their peers.
Cornell University
Cornell University, a US-based institution, offers students the opportunity to learn about digital currencies and blockchain. The school has multiple blockchain experts who guide learners on various aspects. For instance, individuals will figure out how cryptocurrencies like Ethereum use distributed ledgers for transactions.
Furthermore, the program gives insight into how blockchains can become useful solutions for different industries. In essence, the course aims to benefit tech professionals and upcoming/established entrepreneurs who wish to apply these solutions in their endeavors. Some of the classes available in the program include cryptography essentials, virtual currencies, blockchain fundamentals, and many more.
University of Zurich
The University of Zurich began its crypto journey in 2017 when the institution launched a blockchain center. It has more than 40 industry experts who work in different faculties. Here, students can join and learn from podcasts that talk about crypto/blockchain technology.
What's more, the school gives students a chance to publish financial articles on digital assets. In essence, UZH brings together experts and students to create an interactive community that mainly focuses on blockchains and digital currencies.
Harvard University
Harvard University is also another institution with blockchain courses in its curriculum. The Ivy League school has close to six free courses that teach about cryptocurrencies. The topics covered by Harvard ensure students receive quality lessons that align with their levels (beginner or intermediate).
Once learners join this program, they will encounter an introductory class dubbed Breakthrough Innovation with Blockchain Technology. The class primarily focuses on how distributed ledgers can blend in with artificial intelligence across various sectors.
What's more, there is a student community group where students publish crypto articles and hold discussions on the future outlook of blockchains.
Final Word
Millions of people around the world are in pursuit of knowledge that centers around digital currencies. The popularity of cryptocurrencies is giving developers and business-minded individuals the urge to understand this emerging space.
In that regard, institutions are coming up with customized programs that can satisfy curious learners. As an added advantage, a majority of the courses are online-based, making it possible to study remotely. Such programs not only instill knowledge but also help build stronger crypto communities.