Coming Soon: Cryptocurrency Simulation Game "Blockchain Tycoon" on Steam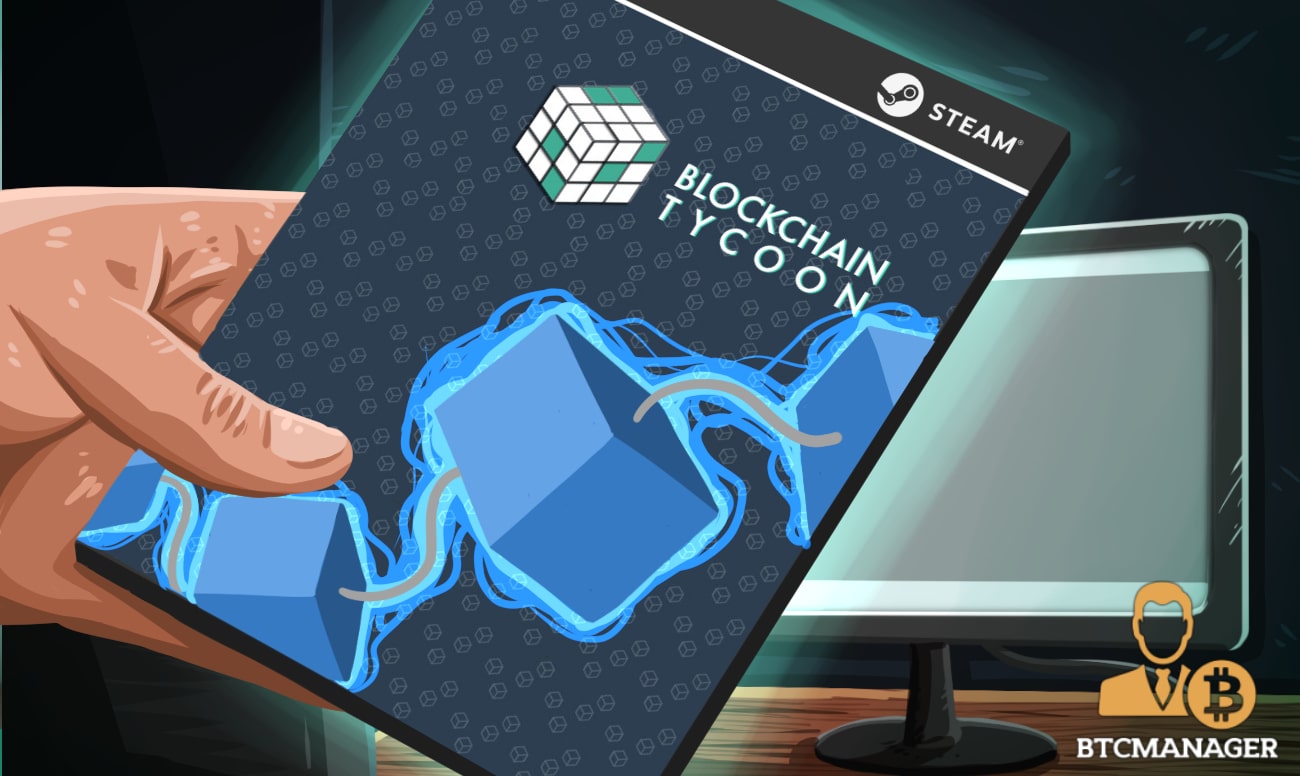 Wamill Software announced on July 30, 2018, that its flagship cryptocurrency game, Blockchain Tycoon will launch on Steam Early Access on August 9, 2018. 
Blockchain technology has had an impact on almost all the industries throughout the world, and the gaming industry is no exception. Blockchain Tycoon will give the option to players to immerse themselves in the world of cryptocurrencies and start their enterprises virtually.
The idea behind the game seems to be loosely built around the early 2000's famous game Rollercoaster Tycoon.
Blockchain Tycoon Gameplay
Blockchain Tycoon will offer its players a virtual world where they can launch their business ideas and help it grow by upgrading warehouses present all over the world. Players will need to continually make sure that their warehouses are up to date regarding technology, as they will contain powerful hardware that can be used to mine cryptocurrency. Just like in the real world, these crypto mining machines will also require consumption of a considerable amount of energy.
While observing the gameplay, it was also noticed that game developers had given tremendous attention to the details in the game, as it features hash rate and computer calculations that are almost identical to the ones done by real-world crypto miners. Other notable features of the game include fluctuating crypto token prices, hiring research experts to upgrade mining hardware and stay above the competition and also the ability to take loans and expand the business.
More Games Based on Blockchain and Crypto
Reported by BTCManager on March 21, 2018, the blockchain-based virtual game CryptoKitties raised whopping funding of $12 million. Although when the game was launched in November 2017, it was seen as the very epitome of bitcoin bubble, and there was a degree of vague optimism regarding its commercial success. However, within weeks the game became so immensely popular that it ended up congesting the Ethereum network.
On July 17th, Major League Baseball announced its partnership with blockchain gaming firm Lucid Sight. The end product is said to be a blockchain-based MLB digital collectible game, in which the players can exchange digital cards of their favorite MLB players.
Even in a relatively new sphere of virtual reality games, blockchain continues to surge ahead as a Hong-Kong based studio comprising of crypto fanatics and developers, called Blockchain Studios allied with AmaZix to develop a blockchain powered virtual reality game, dubbed"CryptoCarz."
It will be an exciting opportunity for gaming enthusiasts to see whether gaming on blockchain technology will help provide any spectacular benefits to the community or will it be game over for it. Only time will decide.