Core Scientific to sell $6.6m valued Bitmain coupons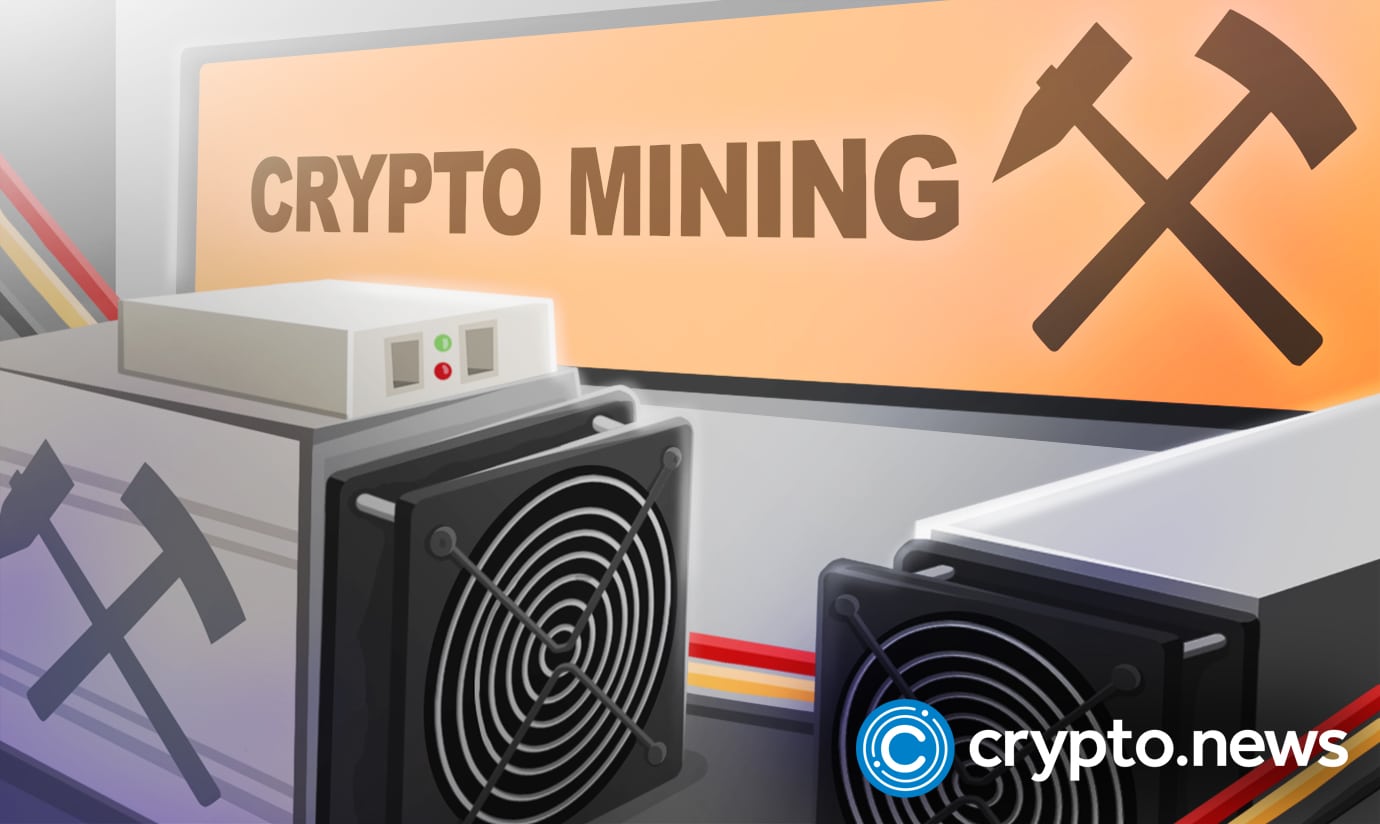 On Jan. 28, Core Scientific (CORZ) filed a motion to sell $6.6m worth of Bitmain coupons to pay its debts. The now-bankrupt US-based Bitcoin miner has been in talks with Bitmain and two other prospective buyers that could be interested in the sale. 
Cryptocurrency miner Core Scientific to find debt solution in firesale
In 2022, the price of bitcoin fell owing to several macroeconomic factors. BTC crypto miner Core Scientific was among the crypto firms that suffered heavy losses following the prolonged crypto winter. Reports shared online indicate that Core Scientific recorded losses worth $435 in Q4 2022. Its total debts stood at a staggering $1.33b by the year's end. As a result, Core Scientific filed for Chapter 11 bankruptcy in Dec. 2022.
Following the bankruptcy announcement, Core Scientific has been keen on raising funds to pay its debts. Its latest plan to fire-sell Bitmain coupons is one of them. The vouchers are set to be sold at discounted prices. Notably, they come with a few conditions for use. That is:
The majority have an expiry date of March 22, 2023
Buyers can only utilize them in the purchase of AntMiner S19s models with a lower output
They only cover 30% of purchases from Bitmain.
Bankrupt mining startup turns to sell rigs backed by loans
In another report from Bloomberg, BlockFi Inc. has initiated plans to liquidate around $160 million in debts secured by about 68,000 Bitcoin mining rigs. The cryptocurrency lender filed for bankruptcy last year in November. The loans are undercollateralized, given the current costs of Bitcoin mining equipment.
According to additional data from TheMinerMag, BlockFi's hashrate collateral has a total value of 6.7 EH/s, or $23 per TH/s, according to its face value. Below is a breakdown of the debtors and their respective equipment financing details.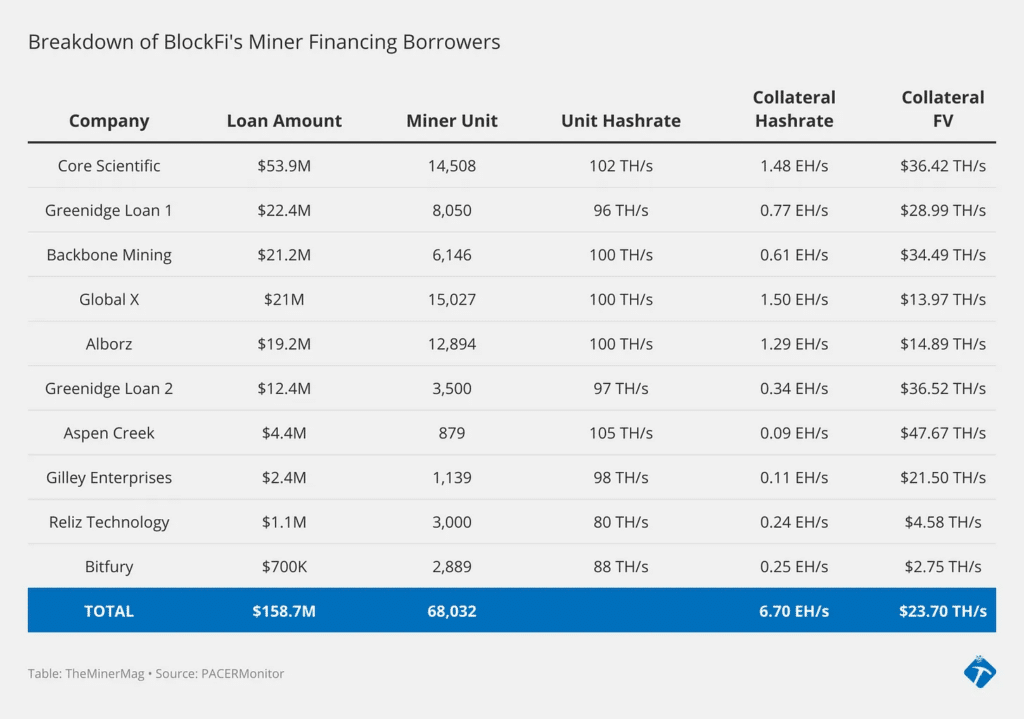 With an uptick in volatility, the level of uncertainty in the cryptocurrency market is rising daily. The collapse of several significant cryptocurrency firms has brought in failures that could affect the overall market price of digital assets. This situation continues to worry both investors and crypto experts.