Coronavirus: CME Group Closing Chicago Trading Floor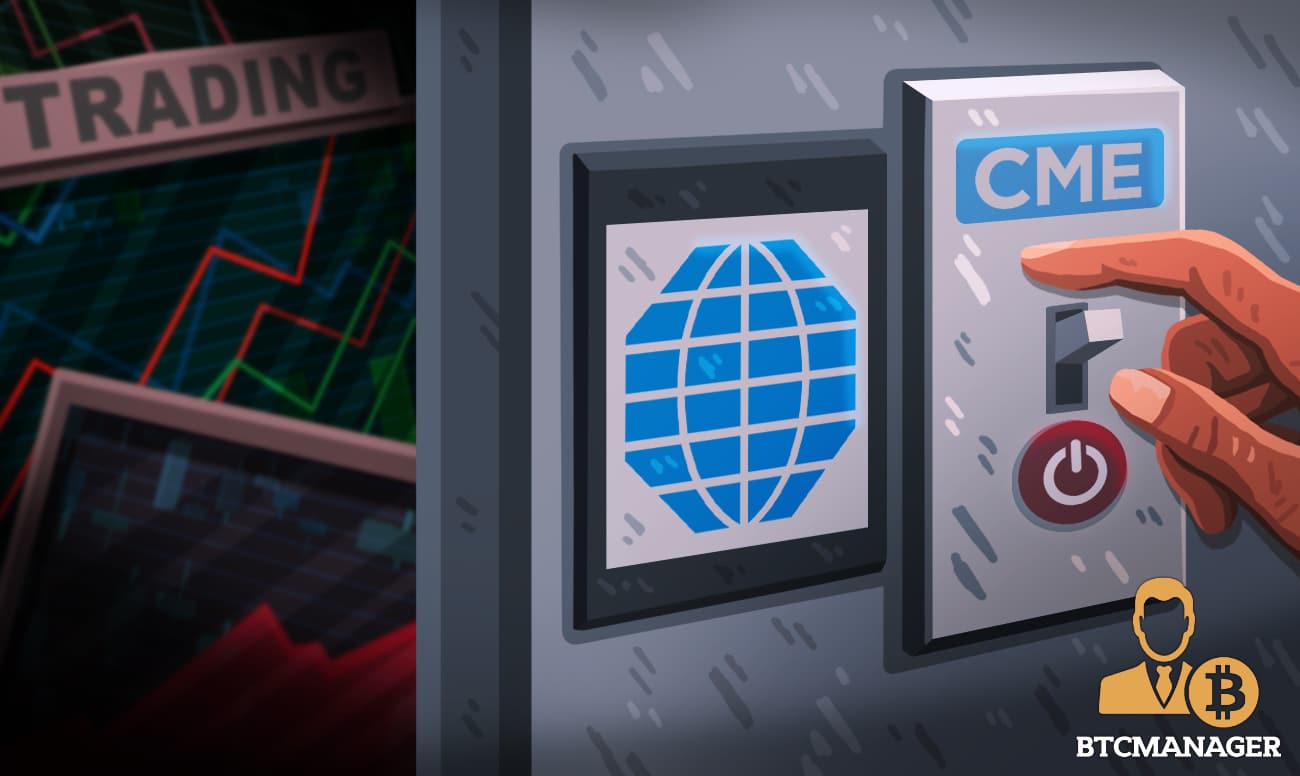 The Chicago Mercantile Exchange (CME), a global derivatives marketplace offering clients bitcoin (BTC) futures contracts and more, has announced plans to shut down its Chicago trading floor after the close of business on Friday, March 14, 2020, as a precautionary measure against the coronavirus pandemic, according to a CNBC report on March 11, 2020.
CME Takes Action Against Coronavirus Contagion 
As part of measures to prevent its staff and clients from contacting the coronavirus disease, the Chicago Mercantile Exchange (CME) has made it clear that it would temporarily close its Chicago trading venue after the close of business on Friday.
According to latest statistics, since the coronavirus outbreak in Wuhan, China, last year, the disease has succeeded in claiming a massive 4,636 lives, with more than 53,477 people currently infected with the deadly virus.
Per sources close to the matter, in the United States alone, there have been a total of 1,110 reported cases of coronavirus, along with more than 30 deaths. 
Although the CME has stated categorically that no coronavirus cases have been reported at its Chicago Board of Trade trading floor, the firm says the move is simply a precautionary measure, and it also plans to send out additional q&a concerning the execution of some floor products, procedures and protocols, as well as other floor-related practices to floor traders.
CME Bitcoin Futures Contracts Gaining Traction 
Since the launch of the CME cash-settled Bitcoin Futures Contract in late 2017, the financial vehicle has continued to gain traction, with several institutional investors already gaining exposure to Bitcoin (BTC) through the financial instrument.
As reported by BTCManager in February 2020, since the start of the year 2020, CME's bitcoin futures contracts trading volume has surged to the $1 billion mark, with open interest nearing a massive $350 million.
Not resting on its oars, the CME launched its Bitcoin options on futures contracts on January 13, 2020, due to increasing demand from its clients. 
Interestingly, the financial product is already gaining momentum, as the CME Bitcoin options volume doubled within a week after its official launch, surpassing that of Bakkt, the physically-delivered bitcoin futures contracts platform from the stables of Intercontinental Exchange (ICE).