Craig Wright Ordered to pay $5 Billion in Bitcoin and Fifty-Percent of his Intellectual Property to Kleinman Estate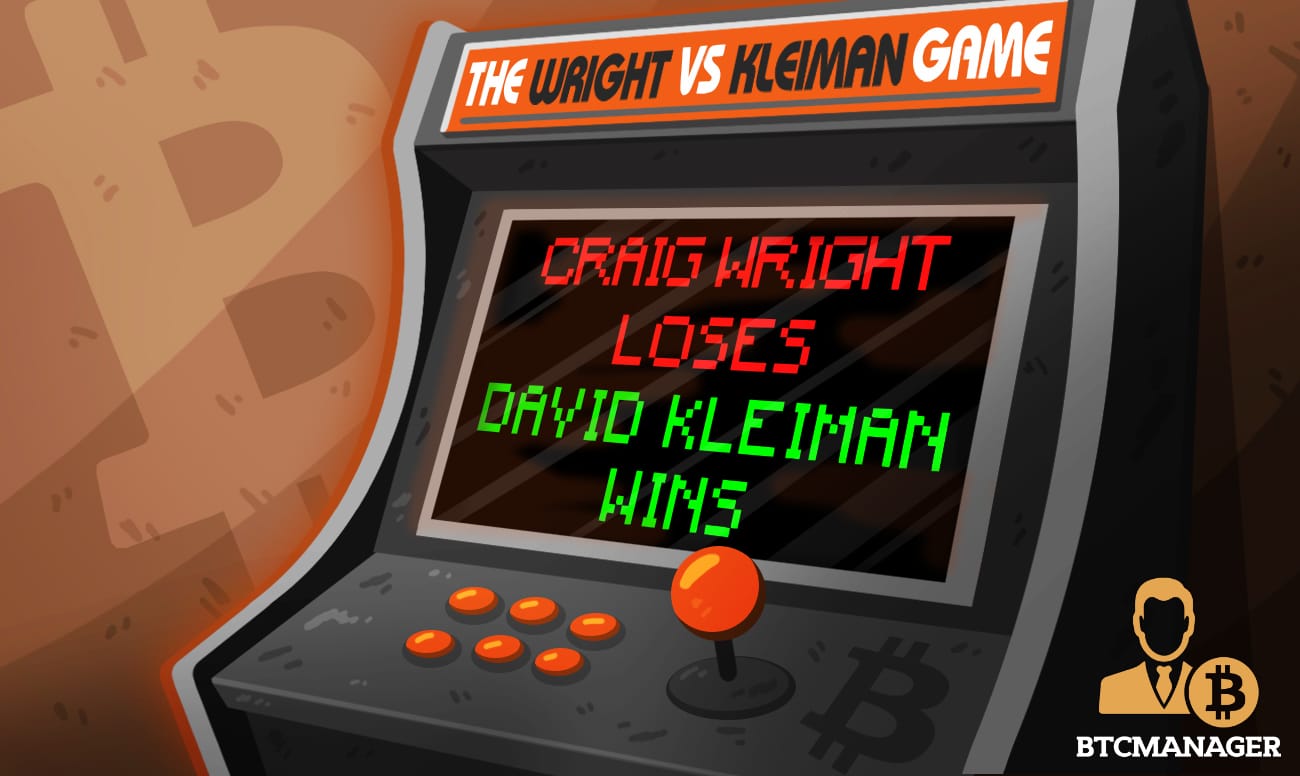 The court drama has finally come to an end with Magistrate Bruce Reinhart recommending that Wright must pay 5 billion dollars to Kleiman's estate as well as give up half of his intellectual property held before December 31, 2013. Details of the case have not been published for the public yet, but those familiar with developments have commented on Twitter, August 26, 2019.
Wright Found Guilty, Offers His Views
The Southern District of Florida has found Craig Wright guilty of falsifying documents, making up the Tulip Trust, and has been ordered to give Kleiman's estate half of all his BTC and IP held before the end of 2013.
https://twitter.com/22centurycrypto/status/1166081027221196805?s=20
After the court session, Craig gave an interview where he stated that Ira Kleiman will have to pay a 40 percent estate tax, which would be $2 billion on the $5 billion suit. He claims Ira will have to liquidate and dump his BTC to afford the tax.
However, with so many court cases and false agendas in his head, Craig Wright seems to have forgotten he can't access "his" bitcoin, so there is no question of Kleiman liquidating it.
Kleiman's family won't be dumping bitcoin on the market as a result of today's decision.

CSW doesn't own any bitcoin.

— ODELL (@ODELL) August 26, 2019
Even if he did own the bitcoin, he currently has no access to it. But considering the fact that all the evidence points to the fact that he never owned Satoshi's bitcoin stash, this isn't a very worrying concern.
Possible Outcome
Magistrate Reinhart has ruled that Wright does not have the right to a jury trial and cannot oppose the case, but he can appeal that the judgment is unfair, which he most definitely will.
Given that he has submitted tampered evidence on more than one occasion, it will be difficult for him to sway to court's perception into his favor. In any case, it should be interesting to see how the monetary settlement proceeds and how Wright plans on paying the amount ordered by the court.
So whilst Satoshi Nakamoto was hard at work designing Bitcoin

Craig Wright was in his man-shed
Hacking Coffee Makers .. 🤦‍♂️ pic.twitter.com/1Cp33Ch1FB

— DebunkingFaketoshi (@jimmy007forsure) August 25, 2019
Reinhart did not make a judgment on whether Wright was Satoshi Nakamoto or not, but did state he believes Wright is not credible.
The judgment will have to be accepted by a district court before it becomes a final judgment.