Crypto analysts expect BudBlockz (BLUNT) price to rise up to 30% in the coming months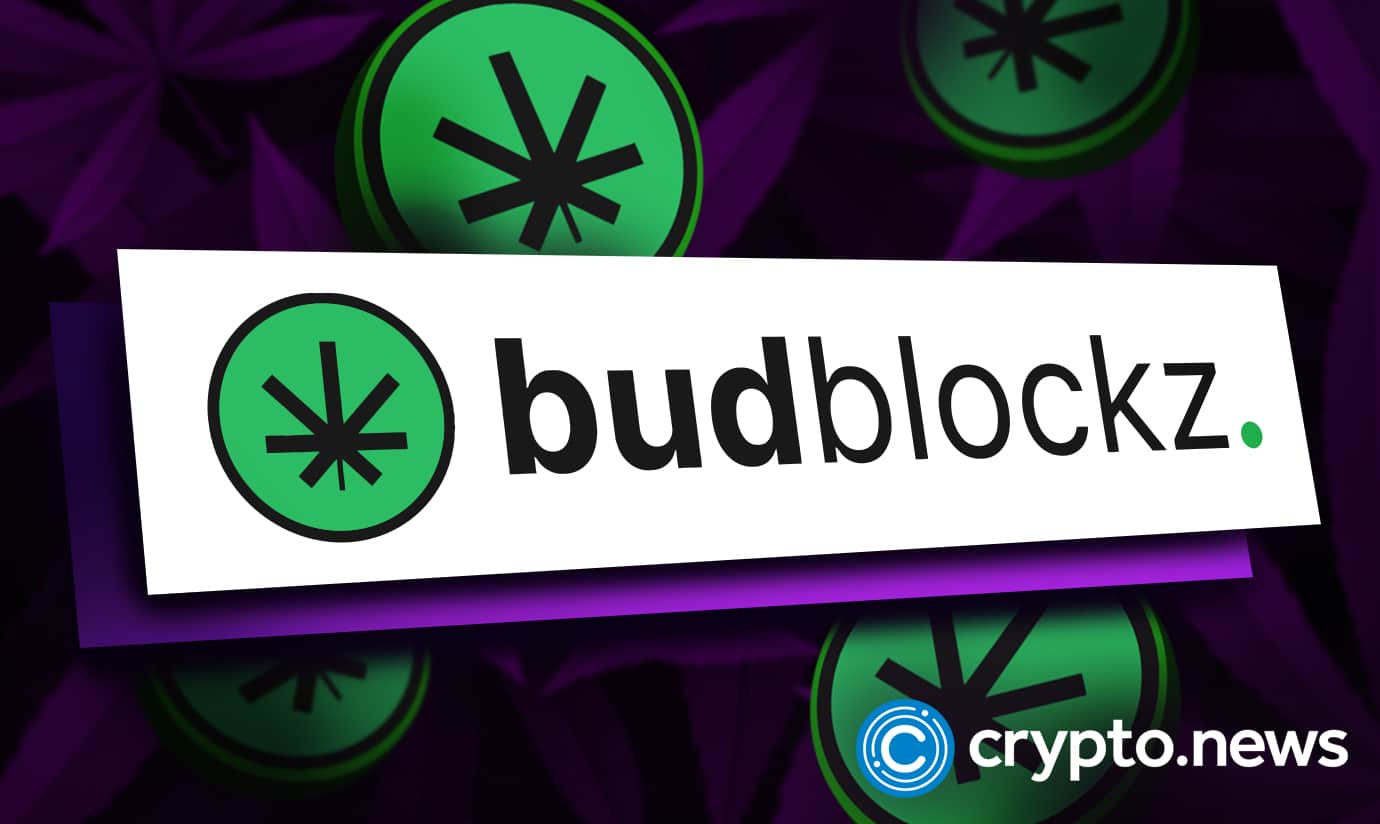 There are hundreds of crypto coins in the digital currency market today. While some coins grow to become highly valued assets that every investor wants to have, others plummet and even fall off the market. So how can you differentiate between these coins?
Well, coins that provide real utility tend to skyrocket in value as they grow. People realize they are beneficial in the real world and are quick to invest in them. BudBlockz is a good example of a coin that will rise in value and become a staple in every investor's portfolio.
A cannabis-centric blockchain and cryptocurrency project
BudBlockz (BLUNT) is the world's first blockchain-based e-commerce platform for the cannabis industry.  The eCommerce platform is designed to help cannabis enthusiasts to access the global cannabis market, with ease, while still upholding security, privacy, and decentralization. 
At the BudBlockz eCommerce platform, both new and established cannabis enthusiasts can access a 24/7 open marketplace that operates within weed-friendly jurisdictions.
Due to its focus on the cannabis market, BudBlockz is likely to grow by leaps as soon as it launches in December 2022. Currently, economic specialists predict that the cannabis industry will grow to a market capitalization of more than $176.5 billion by the end of the decade.
BudBlockz will play a major role in the cannabis sector by uniting cannabis consumers globally and providing them with the best ecosystem to access top products and services. For this reason, BudBlockz is likely to experience immense growth as the cannabis industry expands and more jurisdictions decriminalize the use of cannabis and cannabis products.
Fractional ownership of cannabis-related businesses
Another reason why BudBlockz is expected to grow by more than 30% is because of its NFT collection. BudBlockz has a collection of 10,000 colorful NFTS known as Ganja Guruz. Ganja Guruz NFTs are designed to represent fractional ownership of cannabis farms, dispensaries, and products.
BudBlockz is working on setting up cannabis businesses such as farms, dispensaries, and cafes. When an investor purchases Ganja Guruz NFTs, they will own a certain percentage of these farms and businesses. This is a great opportunity for investors as they get to dip their toes in the cannabis market and learn about profitable investment opportunities in the sector without having to be directly associated with decriminalized products.
Insider knowledge of the cannabis sector
Additionally, those who purchase Ganja Guruz NFTs become members of the BudBlockz ecosystem. They have access to members-only spaces such as BudBlockz lounge. This is where investors get firsthand information about the cannabis sector. For instance, investors will have access to information about current cannabis regulations in different states, how the cannabis industry is performing, and investment opportunities that are coming up in the sector.
Solving serious issues in the cannabis industry
By bringing the security and immutability of blockchains to the cannabis industry, BudBlockz will help solve some of the biggest problems in the sector. For instance, the cannabis supply chain suffers from a lack of traceability. It's difficult for users to trace their cannabis products from where they were produced.
With BudBlockz, it will become easier for users to know which strains of weed they are consuming and trace the product journey from the seed to when the product gets into their shopping cart.
Additionally, because BudBlockz is built on the Ethereum Blockchain, it will provide investors with the opportunity to use DeFi dApps on the Ethereum blockchain. This will be a great advantage, as it will make it easier for entrepreneurs in the cannabis sector to raise funds.
Final Word
As you can tell from the use cases we've mentioned above, BudBlockz is a useful project that will revolutionize the legal cannabis sector. Those who invest in the $BLUNT token and Ganja Guruz NFTs are likely to see more than 30% increases in the value of the token in the coming months.
Learn more about BudBlockz (BLUNT) at the links below:
Official Website: https://budblockz.io/ 
Presale Registration: https://app.budblockz.io/sign-up 
BudBlockz Community Links: https://linktr.ee/budblockz
Use the promo code "CYBERWEEK" to receive a 20% bonus on your $BLUNT purchase before 5 December 2022.
Disclosure: This content is provided by a third party. crypto.news does not endorse any product mentioned on this page. Users must do their own research before taking any actions related to the company.