Crypto and The Regulatory Gamble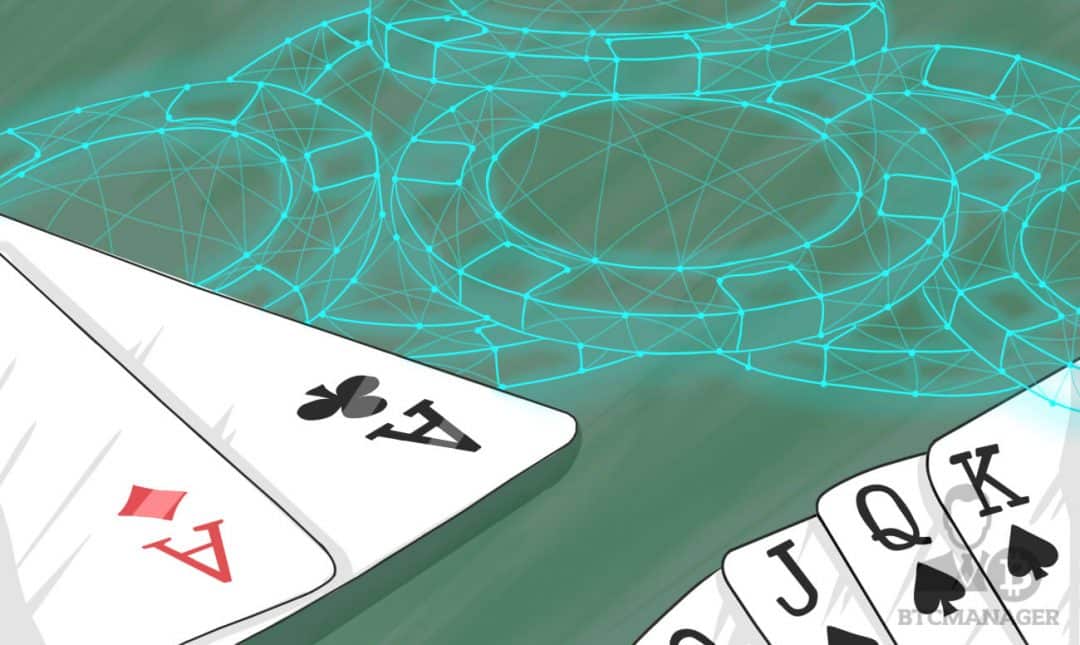 The impact of both traditional and online gaming relative to local economies has been massive. Despite generating high revenue flows, the industry, however, is viewed negatively in some circles and has long faced heavy regulation and compliance oversight.
In 2016, we saw the traditional gaming world embrace digital cash systems. Simultaneously, cryptocurrencies found their way to online gaming sites, ushering in a new frontier for this space.
While the integration of crypto in the gaming industry has certainly raised eyebrows, many believe that the blockchain, it's supportive infrastructure, will emerge as the most disruptive force of change.
With blockchain's ability to codify every activity from the exchange of money to the roll of the dice, the gaming world in a sense becomes self-regulating with strict transparency and oversight.
For both online and brick and mortar casinos, the appeal is simple; crypto offers a cost-effective, efficient way of facilitating the exchange of money, a means of steering around legacy payment systems.  But currently, these benefits are only available to online casinos in locales with little or no regulatory oversight. While there has been some advancement in places like Curacao, the UK and Malta, cryptocurrency use in strictly-regulated gambling environments like the United States are still largely in an experimental stage.
Due to this onerous regulatory landscape, crypto may be years away from garnering approval for widespread use in both brick and mortar and on online sites.  While gaming enthusiasts can use bitcoin for hotel casino stays, bitcoin ATM transactions, and other non-gaming purposes, its use at gambling machines and tables may be light years away.
Amid this strict regulatory framework, many believe that major players in the gaming industry are being shut out of new opportunities to improve the efficiency of their operations and customer experience. For starters, growing numbers of gaming enthusiasts worldwide are looking for more ways to spend or use their cryptocurrencies. Combined with the desire on the part of gaming and gambling companies to achieve cost saving advantages while gaining a deeper footprint into international markets all speak to a desire for more widespread integration of crypto into the industry.
An Opportunity for Online Gaming Advancement
Recently the cryptocurrency Dash, along with Coinfirm, a leader in digital currency compliance and regulation, announced that they were teaming up to offer a compliant solution for the online gaming industry.
The solution they are delivering overcomes many industry headaches, offering the ability to facilitate instant transactions and settlements, with no deposits required and no chargebacks or double spending. In addition, AML/KYC compliance services will be offered and streamlined through Coinfirm's integrated platform.
This dual solution platform provides benefits to both gaming companies and their users.  Users can play almost instantly while ensuring adherence to compliance requirements.
Says Paweł Kuskowski, CEO and co-founder of Coinfirm regarding this new online gaming compliance model:
"We're not here to disrupt per se but to add opportunity and value. With Coinfirm, industry players will be able to adopt and accept Bitcoin/Dash safely and remain compliant with AML/CFT rules. The operators will be able to use either payment processors or receive payments directly and build new business models (e.g. with instant payments) and access millions of new users and new markets. They will also be able to obtain the entire transaction history and profile of clients so that they will be able to adjust and offer their services."
Kuskowski notes that with the gaming industry being so highly regulated it suffers from many of the same compliance issues seen in other industries This, he says, creates inefficient and manual intensive work that consumes large amounts of time and labor. "When it comes to compliance with crypto in the online gaming and gambling world our solution is targeted towards manage risk. Without this, there is simply too much work and potential risk for those in the gaming and gambling sector to seriously accept or adopt cryptocurrencies."
He asserts that the online gaming world, because it is a digital and borderless activity, provides some obvious benefits as well as complications:
"There are a lot of highly regulated elements and some yet to be regulated elements. And with blockchain or cryptocurrency transactions new AML/KYC compliance regulations are forthcoming which will raise the stakes. While this can be perceived as high-risk, the benefits often outweigh those risks for an industry that has nothing but a huge upside moving forward."