Putting the ฿ Into The D: Las Vegas Style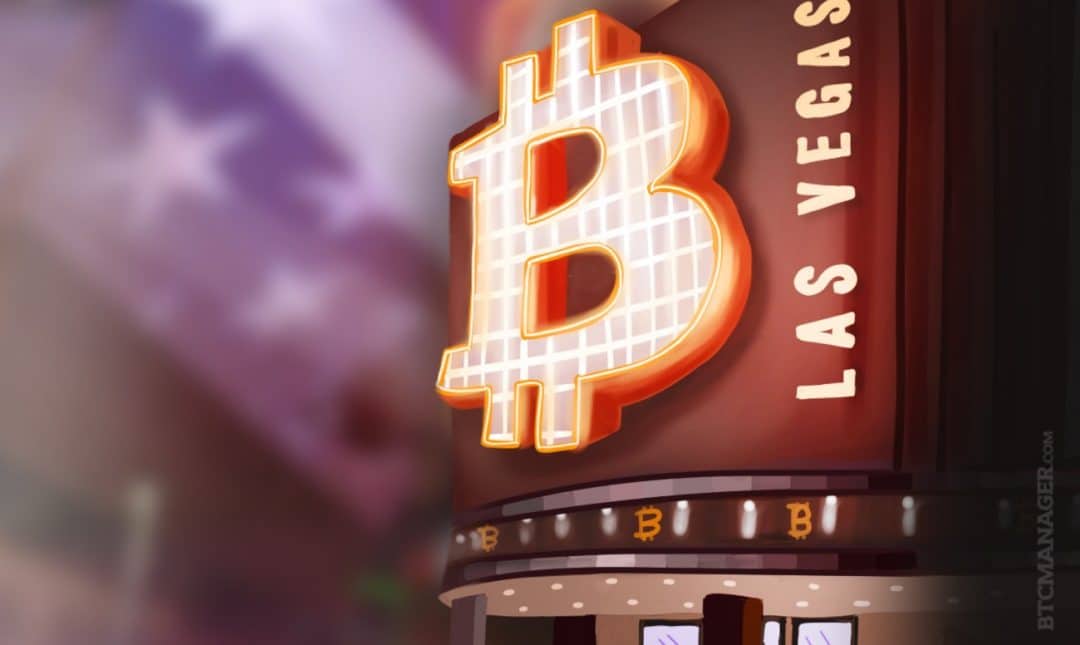 In a city long known for it's infamous Strip, downtown Las Vegas' Fremont Street has emerged as a vibrant corridor of urban activity. Nestled along this stretch are two gaming properties, The D Las Vegas Casino Hotel and its sister site the which in 2014 had the distinction of being the first Las Vegas casinos to start accepting bitcoin.
Stylishly upgraded and under the same ownership, these hotel properties have become a magnet for Bitcoin enthusiasts, both visitors, and locals alike. Bitcoin is accepted for room stays and amenities throughout the two properties.
Of particular note is Andiamo Italian Steakhouse, an upscale dining venue situated on the second level of the D Hotel that accepts bitcoin. There is also a Bitcoin ATM machine right next to the gift shop, on the first floor near the hotel lobby.
BitPay is used to process transactions through tablets and mobile devices. The gaming floor, however, is off limits.
Derek Stevens, co-owner, and CEO of both hotels, is an affable guy who can often be spotted at the D's Longbar mingling with patrons and guests. It was here, he says, where several guests began seeding the idea of bitcoin as a payment option for the hotels. Says Stevens:
"When bitcoin started getting into the news a few years ago, I did a little bit of research. We looked at our systems and began discussions with the gaming control board to see how difficult it would be to implement. What we discovered is that it really wasn't that challenging at all."
Stevens' says that one thing led to another, to the point to where "we started asking ourselves, why wouldn't we accept bitcoins?" Making this move, he says, has worked out great:
"It's a great opportunity for bitcoin users to utilize their coins as a part of an incredible fun life. We've enjoyed opening up another avenue for customers, whether they are staying at our hotel, or just coming down to have dinner at Andiamo. And for our hotel properties, it's increased our customer base, which has been terrific."   
Stevens sees the infusion of bitcoin at his properties as a part of the exciting Fremont Street experience in downtown Las Vegas. "I bought into the Golden Gate in 2006, that was my first hotel and casino. Then in 2011, I bought Fitzgerald's, we renovated and renamed it the D Hotel Las Vegas."
Continues Stevens, "Tony Hsieh moved Zappos downtown somewhere within that time period; when he did that he brought a lot of employment with him. He brought about 1,500 people when they renovated the old city hall. That new infusion of people coming downtown was great, and then obviously Tony made a lot of investments with the downtown project along Fremont Street East. It's been terrific. It's certainly been complementary with our hotel and casino efforts, that's for sure."
Regarding what's next for Stevens and his infused properties, he says that they are rolling out a full schedule this year with the Downtown Las Vegas Events Center, which he says should attract a steady stream of Bitcoiners:
"Beginning in April, we are planning to have a major event there almost every weekend through October. And with it being situated right out the back door of The D at a capacity of over 10,000, we are expecting a lot of bitcoin fans who are going to pay for a stay, use our Bitcoin ATM, or eat at one of our restaurants. We simply see it as an opportunity for those with bitcoin and others to have more fun."