Bitcoin Teller Machines Surge Globally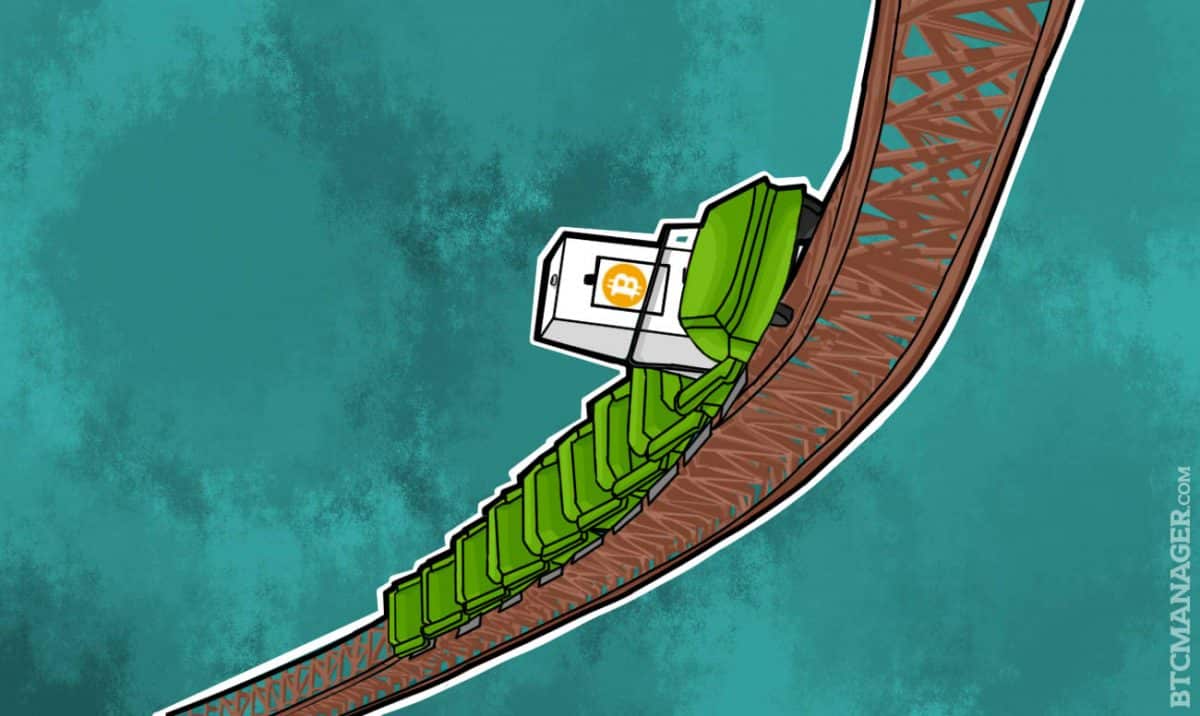 In a cash-centric world, ATM machines have a proven track record for facilitating economic exchange through the dispensing of cash and, in some cases, deposit acceptance. Now over the course of several years, Bitcoin Teller Machines (BTMs) offering similar features and beyond are being situated in various locales throughout the world, with the goal of further narrowing the conversion gap between fiat and bitcoin. As this growth trajectory continues to take shape, these machines are increasingly seen as pivotal to the expanded use and mainstream adoption of Bitcoin globally.
So how vast is this emerging Bitcoin teller machine landscape? According to CoinATMRadar, an online site for bitcoin and other cryptocurrency ATM locations, nearly 800 BTMs are now functioning worldwide. The largest number of machines are housed in the U.S. (approximately 427 at last count).
Below, the following CoinATMRadar links offer a comprehensive snapshot of the current yet rapidly changing metrics in this space:
ATMs/BTMs by Country

ATMs/BTMs in the U.S. States

ATM/BTM Emerging Trends: 2015
Machine Advancements
The world's first publicly available bitcoin machine is reputed to have gone live on October 29, 2013, in a coffeehouse in Vancouver, Canada. In late 2013, the first Bitcoin ATM in a casino was installed at The D Casino in Las Vegas. Since that time, BTMs have expanded considerably in their functionality, attracting a growing worldwide audience.
XBTeller, a Colorado-based firm that facilitates the consumer buying and selling of bitcoin at six in-state ATM locations offers a prime example of how this space is rapidly evolving. Says Business Development Manager Patrick Patton: "I can tell you that we've replaced all of our older machines under a previous vendor with a fresh new fleet offered by Genesis Coin. In our estimation, they have the best backend access and developer support out of all that we've tried."
Patton believes that it is imperative for BTM manufacturers to continue to develop the user experience aspect of their machines. This includes having more help information available on each screen when needed, providing better time estimates on how long sell transactions will take, allowing more customization features for the operators, enabling the machines to show their cash and bitcoin available stock to operators, and maybe even having the famous Bitcoin intro video as an option for new machine users to view.
Looking toward the future, Patton says that it will be interesting to see BTMs evolve to the point where they manage their own cash and bitcoin inventory through dynamic pricing code. "Such a setup may not end up being economical, but it sure would be interesting to experiment with."
A Growing Ocean of BTM Operators and Networks
Coinsource is one of a number of companies that provides users with a way to buy or sell bitcoins for cash through their machines. Founded in 2016, the mission of the company is to provide first-class support to customers so that purchasing and selling bitcoin is as seamless as withdrawing or depositing fiat from a traditional ATM.
Bitcoin users can fund a wallet instantly from any of the Coinsource BTMs conveniently located in major cities across the US. Up to a 7 percent transaction fee is charged, with lower prices for high volume transactions. Live support is available for those who need help with navigating the machine or have questions. Moreover, users can download the Coinsource Bitcoin Wallet app to manage their funds directly from their mobile device. 
For Coinsource, the business proposition is simple; situate their machines in high foot-traffic locales that have convenient hours of access. An example of this is in Philadelphia where the company installed a BTM earlier this year at the Philly Dream Shop located in the central part of the city. With its U.S. efforts in full motion, Coinsource will soon unveil its blueprint for international expansion, with an initial focus on South America, Europe and Africa.
Josiah Hernandez, arrived at Coinsource as Chief Strategy Officer in January shortly after he says "the ball was rolling and there were machines already up and running." He believes that Coinsource is truly going about its business the right way. "I've been heavily involved in the strategic efforts around our geographic expansion. We've been on a hiring spree to hire people who can fine tune our compliance program beyond where it already is. We see our company as one that places a strong emphasis on compliance but is not afraid to grow quickly." 
Hernandez says that geographically, Coinsource currently has machines in the states of Texas, Nevada, California, New York, New Jersey, Pennsylvania, Louisiana. At present, this encompasses about 40 machines in total across all these states.
Originally, he says, the machines only had a one-way, bitcoin purchase capability. Now a two-way feature has been added for bitcoin cash conversions. "Given how the market has been growing it eventually made sense for us to increase our value offering to customers by giving them the opportunity to also cash out."
This move reflects just one piece of an ongoing commitment on the part of Coinsource to ensure that their machines are as streamlined and user friendly as possible. When a customer goes to a BTM, all they need to have is a mobile phone and a bitcoin wallet. They can also use a paper wallet which can be created right on the spot using a Coinsource machine. Here's the gist of the bitcoin buying process: The phone number is used to get a link and a one-time password. Once that's entered in, the user scans their bitcoin address, enters the cash into the machine for the amount of bitcoin they want to purchase and that's it, the bitcoin will soon be sent to their wallet. 
For receiving cash at a Coinsource machine, the user gets a one-time password that allows them access to a QR code produced by the machine. They scan it to send their bitcoin for cash conversion. Once there is one confirmation, the cash will be dispensed. Hernandez says:
"The goal is to ensure that the process is so simple that my grandmother could literally use it,"
He goes on to say that at times Coinsource sometimes encounters users who have a lack of understanding about bitcoin and what they're really doing. "Crazily they may know little or nothing about Bitcoin or even paper wallets yet they'll try to use the machine because they saw something about it on the news. It's often driven by a desire to buy bitcoin because to them, it sounds like gold. We've even have instances when a person thinks that the machine is going to dispense some type of coin from the machine," says Hernandez with a bit of laughter.
It is for this reason he says that Coinsource places a very heavy emphasis on educating the consumer so that they understand what Bitcoin is truly about. He notes that the Coinsource mobile app available on both the Apple Store and Google Play offers a useful educational guide in addition to serving as a wallet repository for bitcoins.
Coinsource also employs another highly desired feature, namely, free support for both customers and non-customers via phone or text. Says Hernandez: "Again, this is about ensuring that the customer has a good experience. In fact, I've had times when I'll personally talk to customers, sometimes in the wee hours of the morning, where they need help with an urgent cash withdrawal. I totally get it for I, too, would feel extremely upset if I had an immediate request and there was no one there to help. So that's why we're here to assist with anything, anytime of the day."
With respect to Coinsource integrating altcoins into its suite of offerings, Hernandez says that that's definitely something on the radar, something the company is not against. He cautions though that the market demand for these coins are based more on speculation versus underlying usage. Moreover, Bitcoin, he says, is enough of a hurdle for our investor types let alone getting into all the other Altcoins. Notes Hernandez: "Why muddy the waters and add more onto our plate. We have a system that works so why not keep growing it and expanding it. And if the market ultimately demands these other cryptocurrencies, then at that point we can take a look at them."
In terms of the future of BTMs, Hernandez says: "I may be a little bit biased here but I do genuinely believe that there is significant opportunity for growth. Linearly, easily, and at some point exponentially." Additionally, he adds:
"Much of this is tied to what is going to be a massive transition out of the cash economy. BTMs, I believe, will be major mechanism for that. That's the mentality I have and certainly one that we share here at Coinsource. The opportunities are definitely there if we simply stay focused on developing a product that people can use consistent with Bitcoin's continued growth."