Crypto ATM Firm Bitcoin Depot Is Set to Go Public After $885 Million SPAC Deal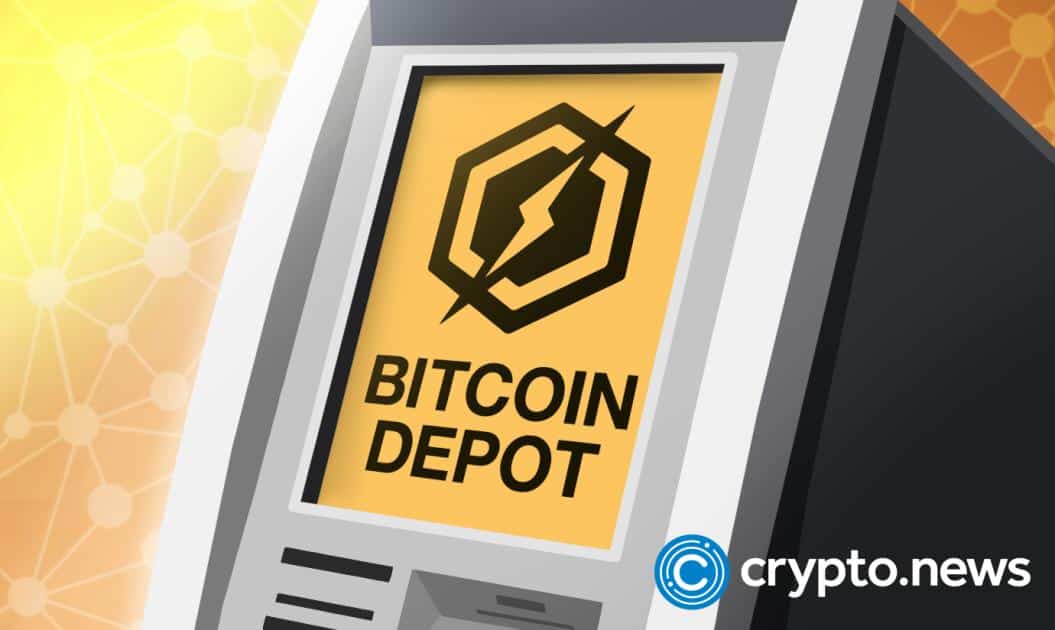 Bitcoin Depot, the top crypto ATM provider in the world, has agreed to a multi-million dollar deal with GRS II Meteora Acquisition Corp (GRSM), a special-purpose acquisition company (SPAC) that will take it public.
Bitcoin Depot Closes SPAC Deal
According to a joint press statement released Thursday morning, the deal will be worth an estimated $885 million and is expected to close by the first quarter of 2023. Upon completing the business combination, Bitcoin Depot will become a publicly listed company known as Bitcoin Depot Inc. and will trade on the NASDAQ under the ticker "BTM."
The net proceeds from the deal, estimated to be about $321 million, will be used to shore up Bitcoin Depot's working capital and fuel its future growth.
Speaking about the deal, Bitcoin Depot CEO Brandon Mintz said:
"We're excited about numerous growth opportunities and believe a public listing enhances our ability to scale and evolve to achieve our goal of providing a convenient and secure way to purchase cryptocurrency."
Bitcoin Depot Controls the Lion's Share of the Global Crypto ATM Market
The Atlanta-based crypto company, founded in 2016, operates multi-cryptocurrency ATMs in the United States and Canada, including at c-stores such as Circle K. Customers use these ATMs to purchase Bitcoin (BTC) and other cryptocurrencies with cash or debit cards. The ATMs also enable users to directly send coins to wallets of their choice without needing a crypto exchange.
Bitcoin Depot is currently the biggest crypto ATM operator in the world, with more than 7,000 operational automated teller machines. This figure represents roughly 18% of all crypto ATMs worldwide, and nearly 20% in the United States. The fintech company also allows customers to access its services at more than 8,000 additional retail locations via its BDCheckout offering.
The Number of Crypto ATM Installations Has Surpassed 39,000
The acquisition of Bitcoin Depot comes just days after data from Coin ATM Radar indicated that global crypto ATMs had hit 39,000. This represents a nearly 4,000% increase from 2017, when there were fewer than 1,000 crypto ATMs.
The last two years witnessed the greatest growth, with the numbers going from fewer than 10,000 to 39,011.
According to the data, there are more than 600 crypto ATM operators in about 77 countries. The United States holds the lion's share of crypto ATMs, with about 87% of the machines located there.
The data also indicates that BTC is the most widely supported cryptocurrency among the ATMs, with 99.9% of the machines having BTC functionality. About 84% of the ATMs also dispense altcoins, with Litecoin (LTC) being the most popular as it is available on 83% of the ATMs.
Ether (ETH) is available on approximately 75% of crypto ATMs worldwide, and Dogecoin (DOGE) is held by 41% of the machines.
SPAC Mergers Are Growing in Popularity
In recent years, mergers with SPACs have become a popular method for companies to go public. According to the Securities and Exchange Commission (SEC), these mergers have accounted for over half of all initial public offerings (IPOs) since 2020.
The SEC has stated that it plans to increase its oversight of such mergers and has proposed specialized disclosure requirements regarding compensation paid to sponsors, conflicts of interest, and the fairness of those business combinations.