Crypto ATMs installation drops 80% in 2022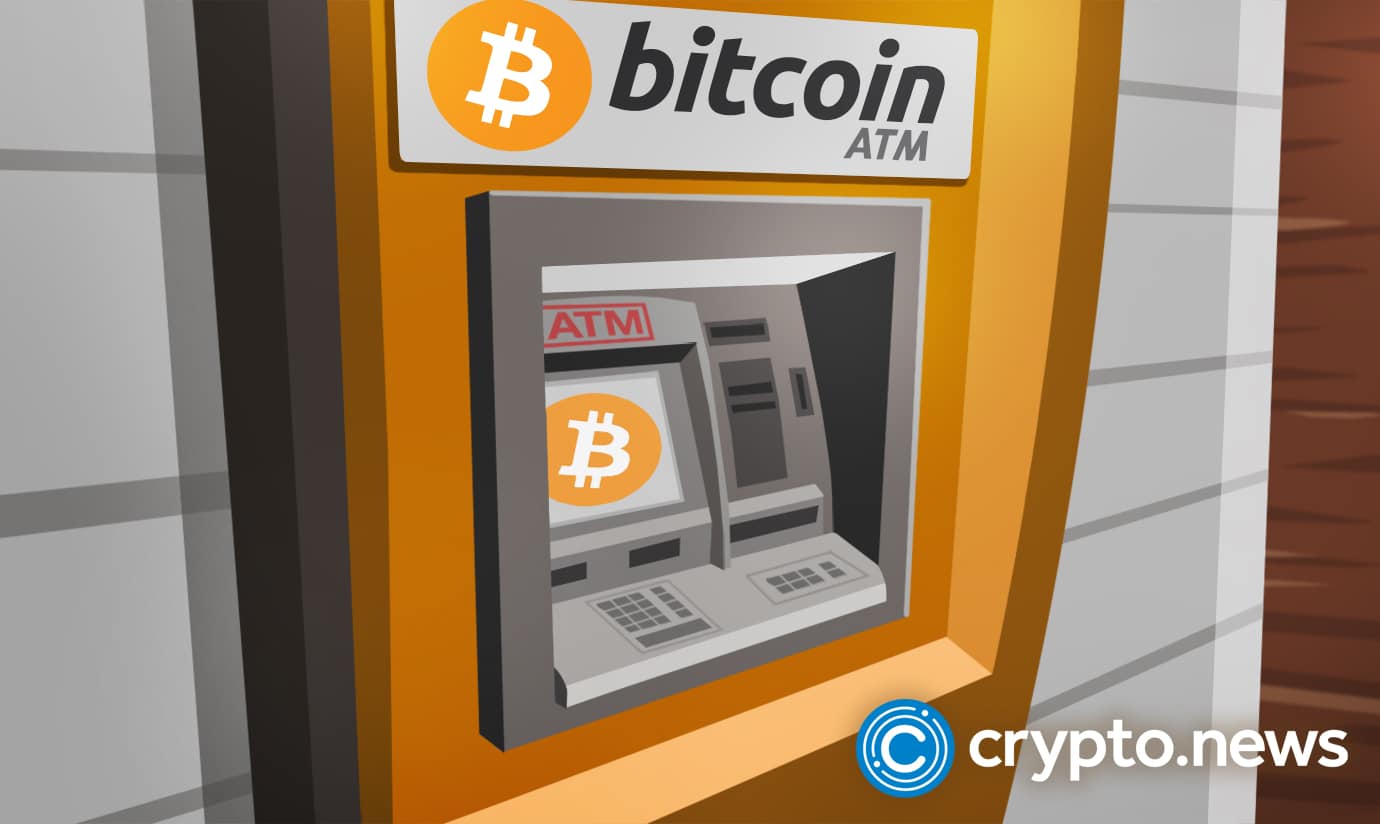 The latest data shows that around 6,100 bitcoin and crypto ATMs were installed in the first 11 months of 2022. That is three times less than the number of machines installed in 2021. The U.S., which has over 34,000 such ATMs, accounts for over 90% of all the machines.
Installed ATMs in 2022 drop
Data from Crypto Presales revealed that the number of bitcoin and crypto ATMs installed during the first eleven months of 2022 was almost three times lower than the number installed during the same period last year.
The decline in newly installed crypto and bitcoin ATMs is surprising since the number of new installations during 2021 was much greater.
According to the report, 2021 was the most successful year for installing bitcoin and crypto ATMs. There were around 20,300 new machines during that period, which brought the total number of such machines to 32,600.
Comparatively, in 2022, the year dominated by the bear market and the collapse of UST and Terra Luna, the number of ATMs installed decreased for the first time. Around 37,800 crypto ATMs were in existence by mid-2022. In August, BTMs exceeded 38,000, but in September, the total dropped to about 38,400. 
According to the report, the number of ATMs has since recovered and was estimated to be around 38,000 by November 2022.
Meanwhile, an individual machine handle's average amount of money has dropped dramatically. According to data from Chainalysis, the total amount of money that crypto ATMs worldwide handled in October was around $230 million, which is significantly less than the amount in January 2021 at $349 million.
The U.S. has the majority of the crypto ATMs
According to the Crypto Presales data, the U.S. is the largest country in the number of bitcoin and crypto ATMs, with about 90% installed. Canada came in second place with 2,688 machines; the rest of the top ten countries have under 300.
The report noted that Bitaccess had over 12,000 machines globally as of November, and it is the largest manufacturer of crypto ATMs. General Bytes came in second place with a 23% market share, while Bitstop and Genesis Coin came in third and fifth, respectively.
In addition, 82% of all machines are compatible with altcoins, according to the report. Approximately 80% of ATMs accept Litecoin, 73% accept Ethereum, and only 39% accept Dogecoin.