Crypto.com launches PYUSD pairs, including XRP; traders monitoring potential of crypto AI project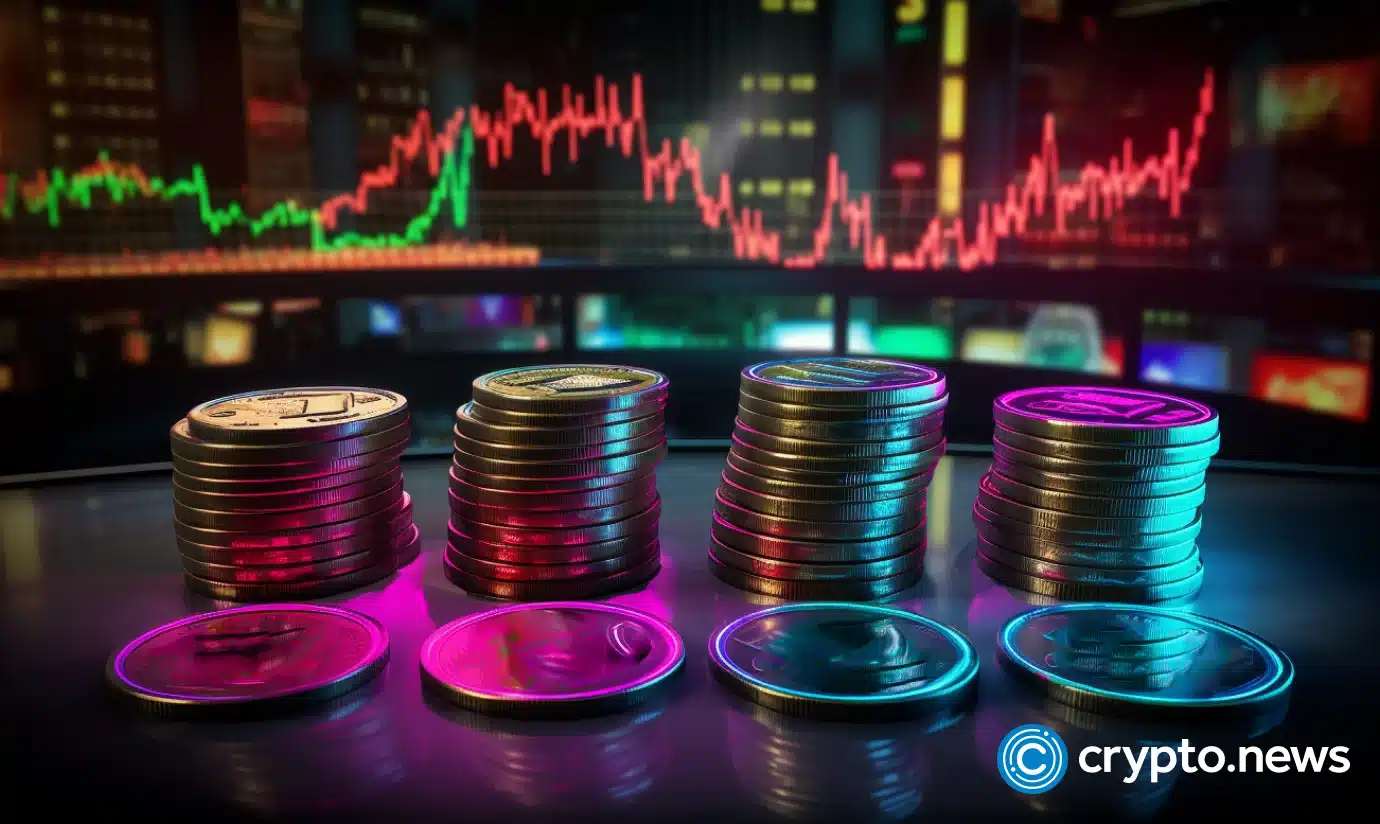 Crypto.com, a crypto exchange, recently launched PYUSD pairs, including XRP's. This move could further widen the platform's reach and help it establish a foothold in the industry.
Meanwhile, the artificial intelligence (AI) driven QUBE, the native token of InQubeta, has been on the rise. Let's delve deeper into both developments.
Crypto.com introduces PYUSD pairs
In a Sep. 28 announcement, Crypto.com said it will list new PYUSD pairs.
Crypto.com, PayPal, and Paxos partnered to introduce new trading pairs on the Crypto.com platform. This collaboration reinforces Crypto.com's position for those seeking depth in PYUSD trading activities.
The announcement also brings a fresh PYUSD trading channel for XRP trading, allowing both beginner and professional traders to leverage the benefits of trading XRP on the Crypto.com interface.
Other coins, such as Dogecoin (DOGE), Solana (SOL), and USDT, have also found their match in PYUSD trading pairs on the platform.
DOGE/PYUSD and SOL/PYUSD have been unveiled for the general trading audience, while pairs such as PYUSD/USDT have been crafted specifically for institutional clients.
However, the XRP/PYUSD trading pair caters to individual and institutional trading demographics.
Crypto.com aims to integrate new crypto functionalities into its network while fortifying its synergy with PayPal's vast ecosystem of users and merchants.
PYUSD launched in August 2023, with numerous cryptocurrency exchanges embracing it. Despite stiff competition from other stablecoins and Central Bank Digital Currencies (CBDCs), PYUSD continues to gain traction, aided partly by its full backing through cash analogs, USD reserves, and brief-term US treasuries. Paxos is responsible for issuing this anchored stablecoin.
Crypto.com's focus on XRP trading comes after Ripple's legal victories against the Securities and Exchange Commission (SEC). However, the XRP price trajectory hasn't reflected this recent success, suggesting underlying market apprehensions.
InQubeta and its role in driving crypto AI
InQubeta is a crowdfunding platform that enables fractional investments in AI startups using QUBE. These ERC-20 coins act as a bridge connecting AI startups with investors globally. By investing in these ventures, QUBE ensures transparency, accessibility, and, possibly, returns.
InQubeta features
InQubeta has a unique offering and growth potential. These are some of its key features:
Deflationary nature: QUBE is deflationary, with a 2% tax on all transactions directed to a burning wallet. This mechanism inherently boosts the token's value over time.
Reward system: a 5% sell tax is channeled to a dedicated reward pool. Investors can tap into this pool by staking, earning rewards, and enhancing their investment returns.
NFT marketplace: AI startups can mint investment opportunities into non-fungible tokens (NFTs), which are then listed on the marketplace and made available for purchase to QUBE holders. This fractional investment system allows investors to back projects that align with their interests and budget.
Governance token: QUBE is a governance token and holders can actively participate in decision-making, influencing the platform's direction and future.
QUBE's popularity
The demand for InQubeta is increasing as more investors and startups recognize its potential.
Its ongoing presale has been successful, with more traders betting on this AI altcoin.
The project sold over 380 million tokens and raised over $3.4 million in stage 4 of the ongoing presale.
InQubeta's social media presence, such as on X (Twitter), is also growing, with a community of investors, supporters, and crypto enthusiasts showing interest in the project.
Conclusion
The emergence of new projects such as InQubeta and Crypto.com's introduction of new trading pairs highlight the potential of AI-driven altcoins.
InQubeta's approach to investment, real-world application, and tokenomics could explain why investors searching for opportunities in AI are considering the project.
Disclosure: This content is provided by a third party. crypto.news does not endorse any product mentioned on this page. Users must do their own research before taking any actions related to the company.