Crypto Derivatives Witness Large Institutional Turnout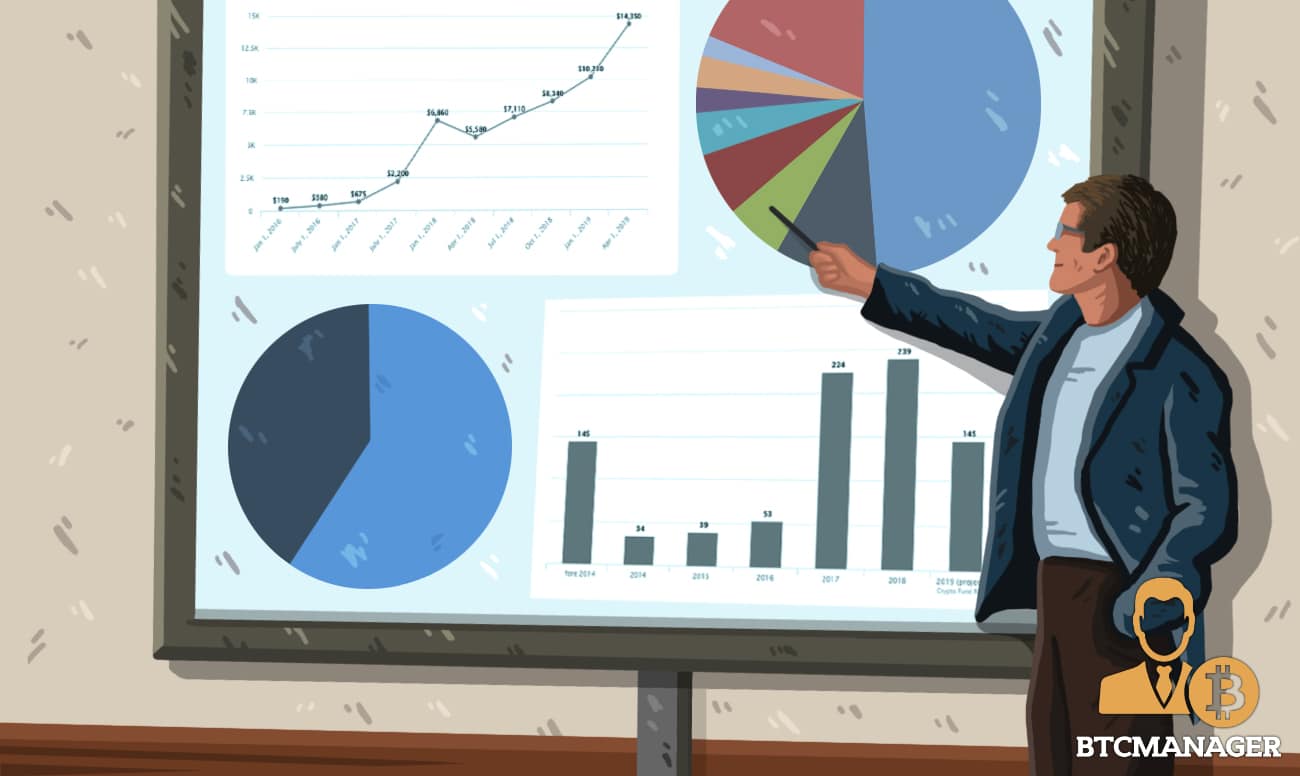 Bitcoin derivatives are shattering all-time highs for volume and number of open contracts across various platforms. CME, BitMex, and Deribit all smashed their previous month on month volume highs in May 2019 – and the month isn't even over yet. The volatility and slow developing efficiency are slowly introducing previously sidelined institutional players, as reported by Diar, May 21, 2019.
Synthetic Bitcoin Markets Are Here to Stay
With an overall robust crypto market currently in play, derivatives have picked up traction as a speculation tool for Bitcoin in particular. Platforms like CME, BitMex, and Deribit have shown impressive growth from the start of 2019.
CME's highest single month volume for their Bitcoin futures contracts was $4.2 billion in July 2018, when bitcoin jumped from $6000 to $8,500 in one month. In April and May 2018, CME recorded $4.8 billion and $6.6 billion respectively, marking their highest-ever volume for two months straight.
BitMex, which has much more liquidity from retail traders and institutions alike, previously topped out at $64.6 billion in November 2018 when the pioneer cryptocurrency broke $6,000. In May 2019, BitMex has recorded $78.6 billion so far – a 22 percent increase from their previous volume record.
Deribit has been an interesting case study from a trader's perspective. As the first exchange to truly offer functional option contracts, a vast majority of their volume is derived from weekday trading, rather than all week long trading seen on BitMex and spot exchanges.
This leads to a conclusion that the participants here aren't the run of the mill day traders – they're actually institutions.
Developing Financial Infrastructure
If it's one thing the crypto market has lacked that has put off the big players, it's financial infrastructure.
The volatility has been enough to scare most of them away while those who were willing to enter did not see a safe and reliable platform for them to do so. The introduction of CME and Cboe futures helped the market take its first steps toward institutional legitimacy, though Cboe recently delisted its future contracts.
Synthetic financial markets are the backbone of the traditional financial system. Without derivatives to hedge and speculate with leverage, safety nets through hedges and leveraged speculation would not be possible.
The argument can be made, as it is with stocks and commodities, that the introduction of robust derivative markets can lead to better price discovery. With the financial infrastructure gradually improving, the space is bound to see a more efficient and less manipulated cryptocurrency market within a few years time.