Crypto-friendly Dubai Launch Blockchain-Powered Payments Processing and Settlement System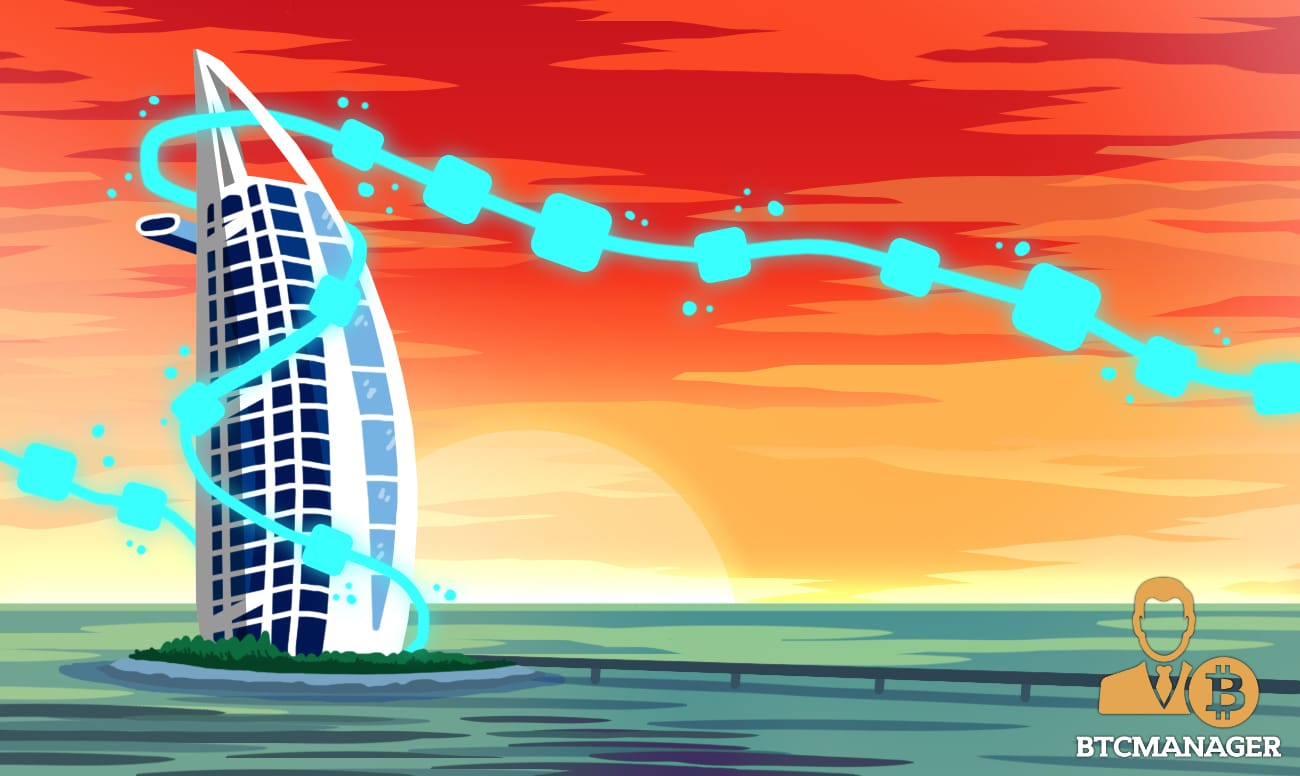 Smart Dubai Office in collaboration with the Dubai Department of Finance have created a distributed ledger technology (DLT) based payments processing, settlements, and reconciliation platform aimed at upgrading the financial system to enable real-time, cost-efficient, and frictionless payments processing, reported Thomson Reuters Zawya on September 23, 2018.
Dubai Adopts Blockchain Technology
Smart Dubai Office, the technology arm of Smart Dubai that's focused on transforming Dubai into one of the world's smartest cities, has partnered with the Dubai Department of Finance to develop a highly functional blockchain-powered payment system.
According to a Reuters Zawya report, all financial transactions that were previously handled manually will now be done automatically via the blockchain payments solution.
Of a truth, blockchain technology may not have all the answers to the questions of the world; the burgeoning technology, however, has all it takes to revolutionize the global finance industry as well as change a vast array of industries.
Director General of the Smart Dubai Office, Dr. Aisha Bint Butti Bin Bishr, reiterated that distributed ledger technology and other smart technologies have started touching every aspect of lives in one way or the other. She added that Dubai has always had a liberal stance towards nascent and disruptive technologies:
"And tailoring them to meet the needs of citizens, residents, and visitors, in a bid to transform Dubai into the happiest and smartest city in the world."
Key Government Agencies Already Integrating Blockchain
Presently, key government agencies have already adopted the blockchain payments solution, including the Dubai Electricity and Water Authority (DEWA) and the Knowledge and Human Development Authority (KHDA).
Per sources close to the matter, both organizations have already processed a combined total of over five million transactions using the payments solution.
The CEO of the Smart Dubai Government, H.E Wesam Lootah, noted that adopting and effectively using smart technologies into the city's operations to change people's quality of life remains a top priority for the organization. He further said that if blockchain technology is "Correctly applied" across various government agencies, then the city's ambition of becoming a fully-fledged smart city will be achieved shortly.
In the coming weeks, more government organizations are expected to adopt the blockchain-based payments program, including Dubai Police, Roads and Transport Authority (RTA), Dubai Health Authority (DHA), and several others.
Dubai is doing everything in its powers to transform itself into a blockchain technology superpower alongside several other nations offering a similarly vibrant blockchain and cryptocurrency ecosystem. On September 3, 2018, BTCManager informed that Dubai Financial Services Authority (DFSA) had partnered with the Monetary Authority of Singapore (MAS), to increase cooperation in the Fintech industry.