Crypto Exchange Binance Will now Battle for Bitcoin Supremacy in India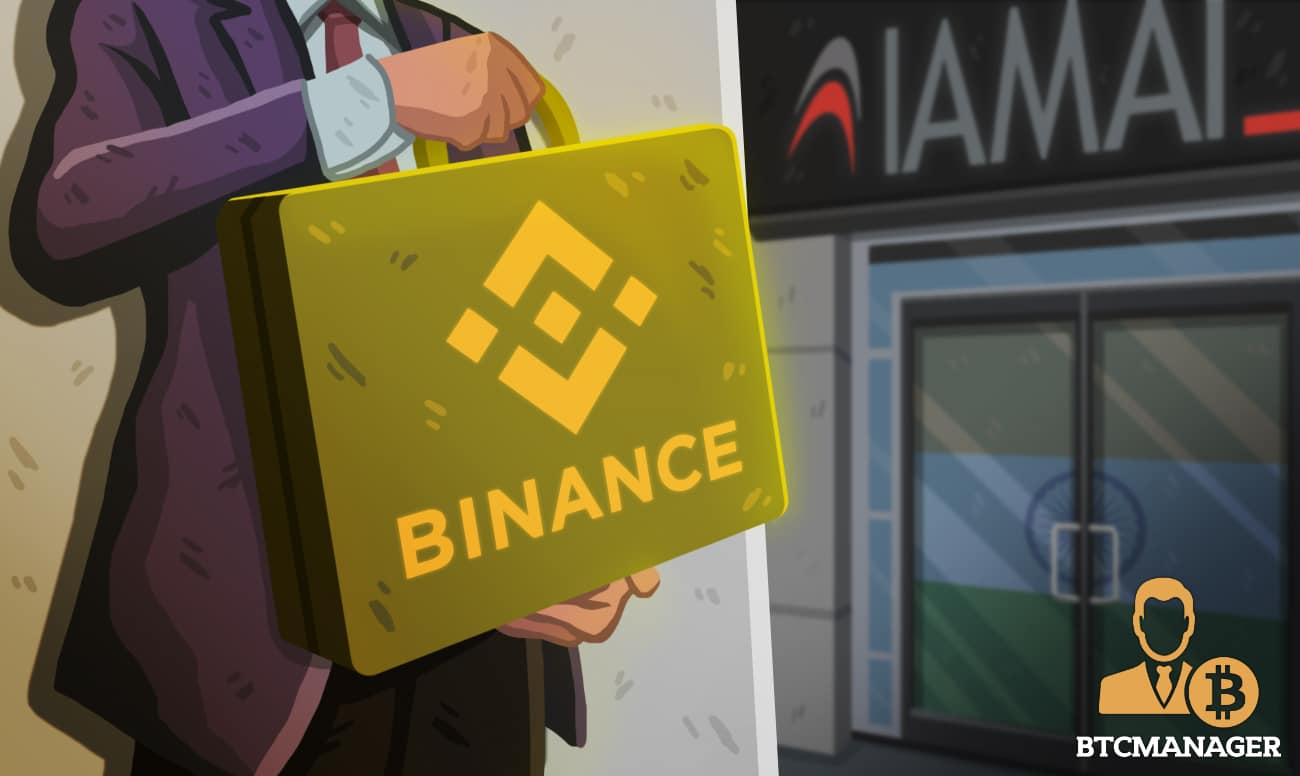 Binance, the world's largest cryptocurrency exchange by daily trading volume on CoinMarketCap, has joined a coalition in India that helped overturn the nation's anti-crypto policy and banking ban in March 2020. 
Binance Makes In-Roads
Binance is making in-roads in several emerging and under-developed markets, utilizing part of its billion-dollar warchest to spur development and adopting in underbanked areas. 
As per a release on June 18, Binance joined India's Internet and Mobile Association of India (IAMAI) aiming to implement international standards and policies and in the country's local crypto market.
Binance is now a member of the IAMAI's crypto committee. As a member, the exchange has overseen meetings, vote on judgments, and provide expert advice on legal issues that may be contested by local regulators and courts. 
The IAMAI is a non-profit body representing digital businesses, such as agro-tech, fintech, and now crypto-firms, in India. The committee touts itself as one to "expand and enhance the online and mobile value-added services sectors." 
While the IAMAI's been around since 2004, its relevance in the cryptocurrency community began in 2018 when it joined the fight against regulators banning banks from dealing with Bitcoin accounts in the country. 
The non-profit led the coalition, and eventually succeeded in March 2020 after the Indian Supreme Court overturned an earlier banking ban decision. 
Gaurav Chopra, the vice president of IAMAI, said in a press release:
"Given their hands-on experience of regulatory compliance in various countries, we are excited to work with Binance and other industry players in developing a constructive policy framework for crypto assets in India."
He added Binance will help other crypto-exchanges operate in India both compliantly and by developing a strong framework to foster innovation while managing potential risks.
Crypto-collaboration to Follow
The IAMAI said it will continue to work with regulators and policy-makers to build a sustainable policy framework for cryptocurrencies in India.
However, the development follows last week's reports of Bitcoin getting banned in India again, this time indefinitely. 
Despite the turbulence, Binance CEO Changpeng Zhao said the firm was "honored and excited" to join IAMAI and play its part in shaping the Indian blockchain industry. Zhao added:
"We hope to further accelerate the progress of blockchain adoption in India and are committed to working with IAMAI on an innovation-led and progressive framework for digital assets and blockchain."
Meanwhile, the news comes on the same day as Binance announcing the launch of its U.K. exchange within the next two months.