Crypto Exchange FTX Secures Long-Term Partnership with Tom Brady & Gisele Bündchen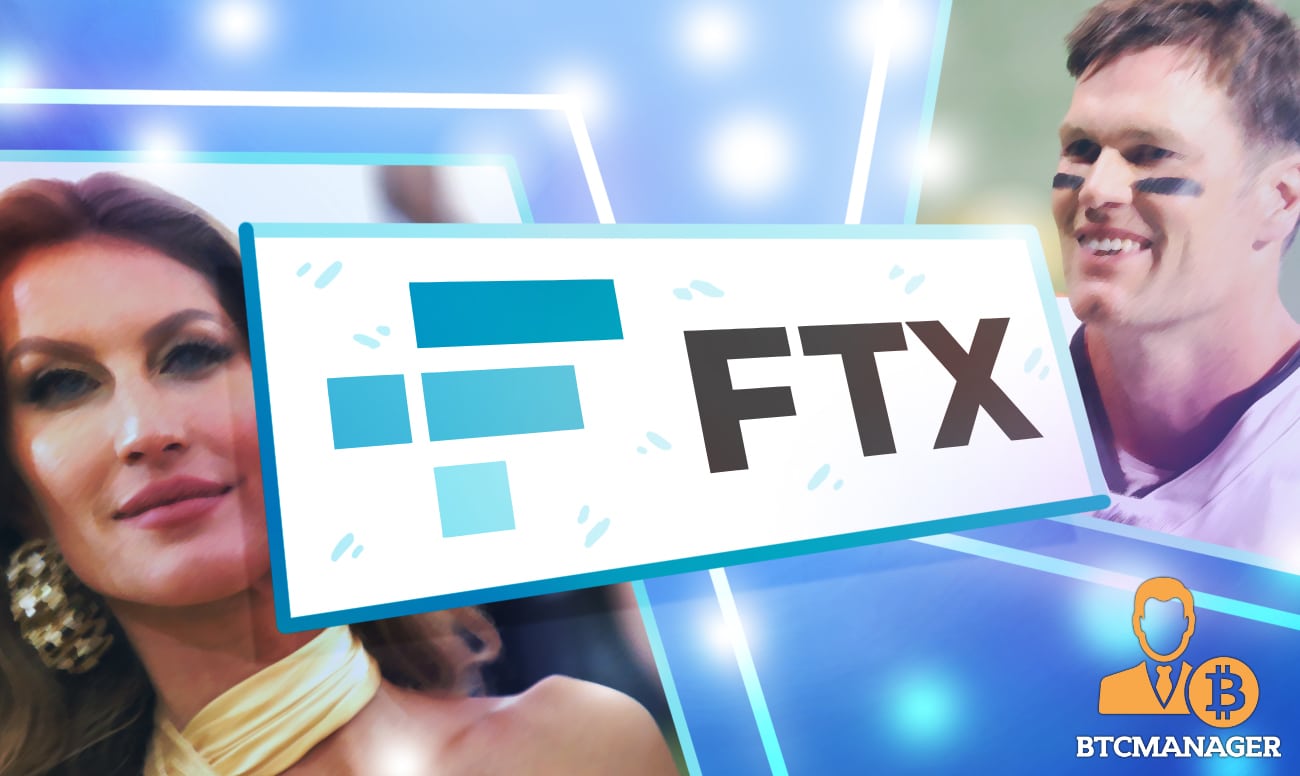 U.S.-based crypto exchange FTX continues to ink high-profile partnerships to propel crypto's mainstream adoption.
Adding Tom Brady, Gisele Bundchen to the Mix
In a press release issued today, leading crypto exchange FTX announced it had entered into a long-term deal with celebrity couple Tom Brady and Gisele Bundchen. The partnership will witness both the celebrities take an equity stake in FTX in addition to receiving extra bonus in crypto.
Specifically, the couple will serve as an ambassador for FTX, sources close to the matter said.
According to a Bloomberg report, while the couple declined to shed details as to the percentage of their stake in the digital assets exchange, they did say they'll receive an unspecified amount and type of crypto.
Notably, Bündchen will be FTX's environmental and socio-initiatives advisor, the press release adds.
Commenting on the development, the 29-year old CEO of FTX, Sam Bankman-Fried said:
"After talking with Tom and Gisele on our shared interest in crypto, charity, and doing your best, I was excited for them to be a part of what we're building at FTX. I'm excited to announce our long-term partnership and believe their support will be huge in helping us achieve our goals. The three of us have a shared passion for giving back in ways that are the most impactful.
He added:
"I look forward to working with both of them on growing the FTX brand alongside other exciting environmental, social, and charitable initiatives that we have planned together."
Sam Bankman-Fried taking Crypto Mainstream
Undoubtedly, the level of high-profile partnerships inked by FTX in recent times is unrivaled in the crypto space by a considerable margin. Since its launch just a mere two years ago, FTX has cemented itself as a top-tier exchange the world over, competing with the likes of Binance and Coinbase in terms of the reported trading volume.
Earlier this year in March, FTX inked a deal with the Miami Heat's home court, rebranding it to FTX Arena in a deal worth a whopping $135 million.
In related news, BTCManager reported on June 4 how FTX had joined the global NFT bandwagon with the launch of its own NFT marketplace.