Crypto Exchanges Poloniex and Binance Closes Omni-based Asset Tether (USDT) Deposit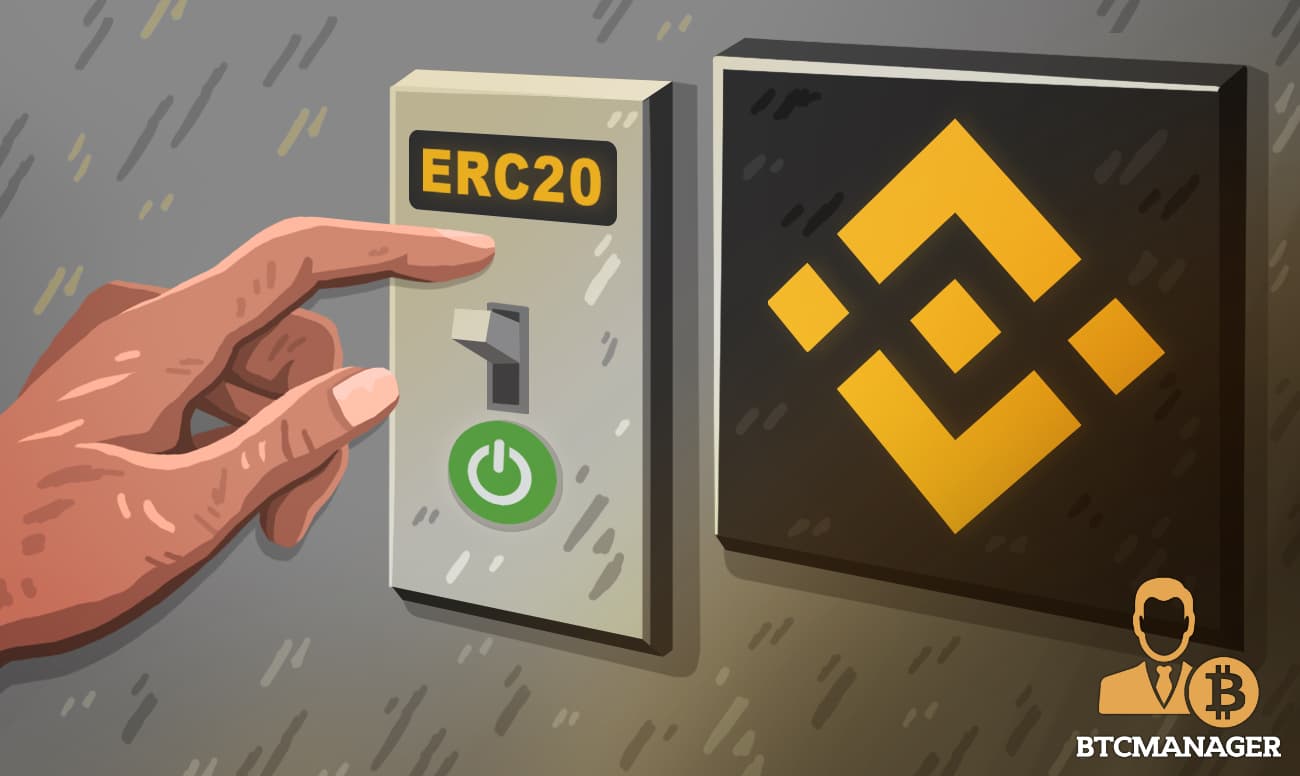 Major cryptocurrency exchange Binance has announced that there would be a 30-minute pause in deposit and withdrawals for Tether (USDT) on July 4, 2019, as the token will switch from the Omni Protocol to ERC20-based addresses. 
Exchanges Shifting to ERC20 version of Tether
The announcement warned that USDT deposits and withdrawals would be suspended for approximately 30 minutes beginning on July 4, 2019, at 8:00 AM (UTC). From this moment on, Binance users will no longer be able to withdraw Omni-based Tether (USDT) tokens. Deposits, however, will always be available and the reference standard will be Ethereum's ERC20-based addresses.
The decision appears to have been taken to improve the trading experience of retail and institutional clients. Tether is a token initially issued on the Omni Layer Protocol ("Mastercoin" to old-school blockchain enthusiasts), a platform that enables the creation of new assets on the Bitcoin blockchain.
Consequently, every Omni transaction (and therefore Tether) is recorded in a Bitcoin transaction that shares the same transaction hash. This also means that tether transactions benefit from the same features as Bitcoin transactions, which may not be optimal when it comes to trading.
The Ethereum version of Tether instead allows for a far quicker process of making deposits or withdrawals to exchanges. It has lower transaction fees and is more useful in terms of being interoperable with dApps and protocols hosted on the Ethereum blockchain.
Binance is not the only exchange that has opted for this solution. Poloniex also announced support for ERC20-based USDT deposits on July 3, 2019. At the beginning of 2019, Huobi announced similar support for the ERC20 version.
Tether's Market Situation
This decision has some important implications for the market.
Binance is indeed part of the Tether rich list, holding more than 300 million USDT in its portfolio. Those Tether tokens will no longer be able to be moved, and this could eventually increase Binance's internal liquidity disfavoring USDT trades between exchanges.
Although the Ethereum version of Tether is cheaper and faster, it is still not accepted globally by all operators. This could thus create liquidity constraints between exchanges. There are currently 1.1 billion USDT minted on the Ethereum network, up from 600 million a few weeks ago. On the Omni layer, more than 3.6 billion coins were created and are in circulation at the time of press.
Despite the controversies and legal problems passed in 2019, Tether is expanding inexorably.
Since the beginning of April 2019, Tether' (USDT) market capitalization surged 82 percent since the beginning of the bull rally on April 1, 2019. Tether has also been integrated into Tron and EOS to bring significant stability and confidence to users of both projects. By the end of 2019, the exchange Bitfinex confirmed their intention to issue the stablecoin Tether (USDT) on the Lightning Network thanks to the Spectrum protocol.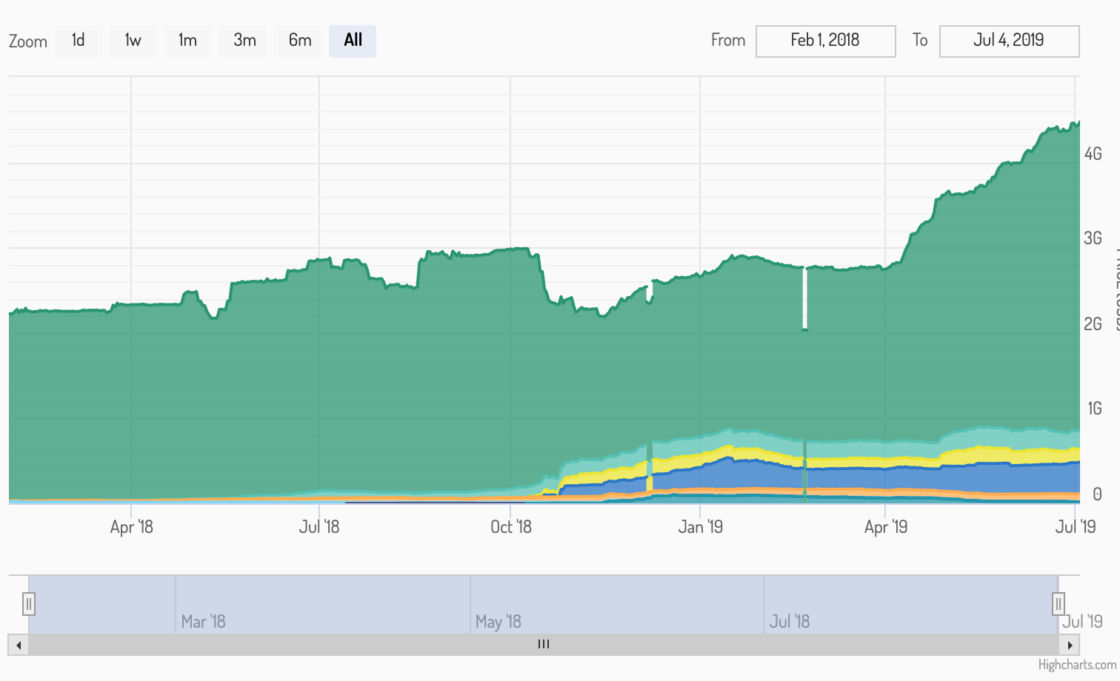 (Source: Messari)
Tether dominates the stablecoin ecosystem and is playing a fundamental role in the development of the cryptocurrency market as price volatility limits liquidity and is a significant barrier to mainstream adoption of digital currencies.
Tether spreading into other blockchains will help drive growth in the sector.