Crypto-Friendly Belarus Seeking South Korean Investment for DLT, A.I. and Blockchain Startups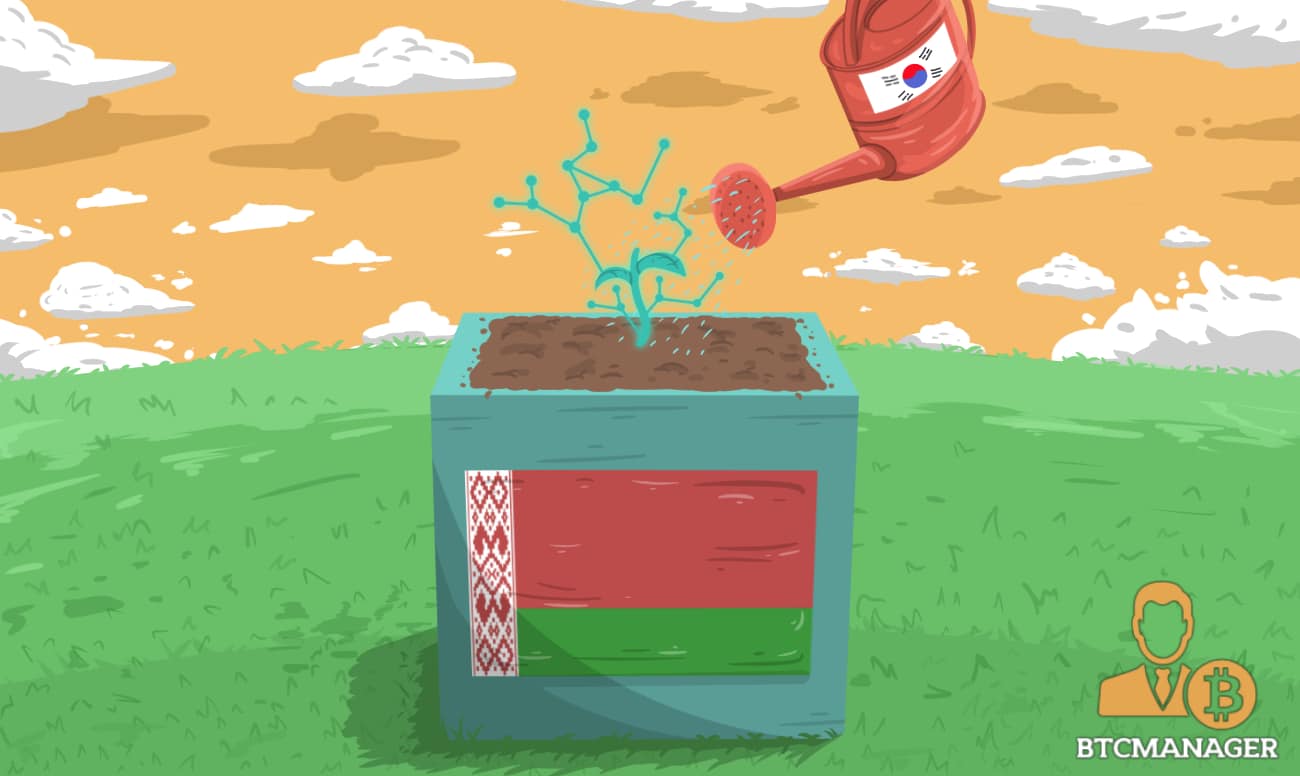 Eastern European nation, Belarus has made it clear its doors are open to international investors from South Korea and various regions to invest in its vibrant blockchain technology, artificial intelligence, and other 'fourth industrial revolution' technologies industry, as first reported by Korea JoongAng Daily on September 6, 2018.
Groundbreaking Blockchain Legislation
According to a South Korean local news source, JoongAng Daily, the deputy foreign minister of Belarus, Andrei Dapkiunas has made it clear that the nation needs more investors from South Korea to pump in funds into its amenably regulated IT and blockchain sectors.
Speaking at a Seoul conference aimed at promoting bilateral relations between the two nations, Dapkiunas reiterated that Belarus has put in place non-draconian laws focused on supporting the growth of the country's distributed ledger technology industry as well as its cryptospace.
In his words:
"We have made groundbreaking state legislation regarding the IT sector. We are the partner in Eastern Europe making innovative strides on the blockchain, cryptocurrency, start-up development, and software production."
The official also noted that Belarus had made significant investments in its information technology ecosystem, establishing several tech hubs like its "high-tech park," which is also home to South Korea's highly reputed memory chip manufacturer, SK Hynix Inc.
Dapkiunas further stated that while the relations between the two nations is quite cordial at the moment, there is still more to be done in the areas of Artificial Intelligence (AI), robotics, and other big data technologies.
"Intensification of bilateral cooperation in these areas will help both nations successfully respond to the challenges of the fourth industrial revolution," declared Dapkiunas.
Per JoongAng Daily, Korea's main exports to Belarus include electronics, automobiles, construction materials and more, while Belarus exports semiconductors, lasers and optical instruments to South Korea.
Belarus Leading the Crypto-DLT Revolution
Generally speaking, Europe has a more liberal stance towards bitcoin and other cryptoassets as compared to other parts of the globe.
However, even in Europe, nations like Belarus, Malta, and a few others occupy the digital currency and Fintech innovation frontline while others are merely playing catch up.
As previously reported by BTCManager, in July 2017, Belarus developed a blockchain-based information network, to enable its financial organizations to communicate and verify data in real-time.
In related news, on March 28, 2018, the Belarusian government implemented the Presidential Decree on the development of the nation's digital economy. The regulation provides a robust framework for all things cryptocurrency trading, digital assets exchanges and blockchain tech in the country, making Belarus one of the very few nations that have an entirely regulated crypto verse.