Crypto Fund of Novogratz Lost $134 Million in 2018, Investors not Worried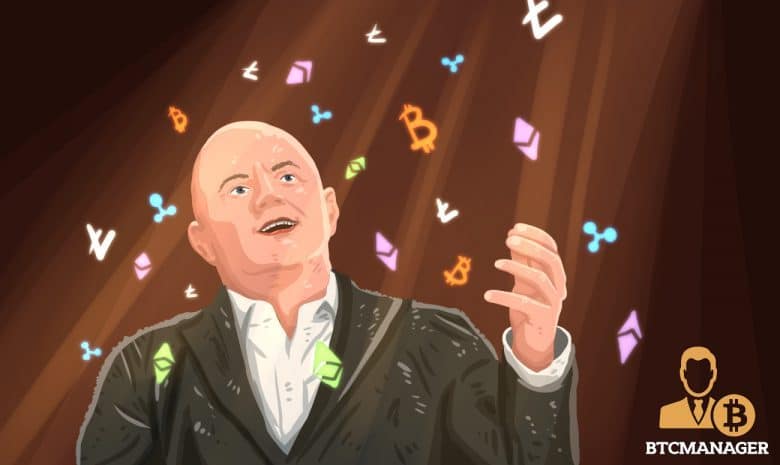 Galaxy Digital, the cryptocurrency hedge fund operated by billionaire investor Mike Novogratz, lost $134 million in the first quarter of 2018 due to the 70 percent correction of the crypto market.
Novogratz Is Still Happy
In the first few months of this year, significant digital assets such as bitcoin, ether, and bitcoin cash plummeted by 70 to 85 percent, as the crypto market recorded the third-worst correction in its history after 2010 and 2014.
According to Bloomberg, Galaxy Digital recorded $13.5 million of official losses, $85.5 million of unrealized losses on cryptocurrencies, and a $1.1 million paper loss on investments, losing $134 million in total, combined with its $22.9 million paper losses on alternative investments.
The cryptocurrency community well recognizes Novogratz and his investment in various cryptocurrencies ranging from bitcoin to EOS, and over the past 12 months, Novogratz has become an influential investor in the blockchain sector given his background in the traditional finance sector.
Throughout the correction, especially during April 2018 and July 2018 when the price of bitcoin reached an yearly low below the $6,000 mark, alternative cryptocurrencies and small market cap tokens have performed especially poor against both bitcoin and the U.S. dollar.
EOS, which experienced a great rise in price and volume throughout May 2018, suffered a sharp drop across June and July 2018, as other cryptocurrencies such as XRP, bitcoin cash, and ERC20 tokens launched on top of the Ethereum protocol, plummeted in value.
As Bitcoin and the crypto market started to recover, significant digital assets and tokens recovered from their substantial losses in early June 2018, adding back a considerable chunk of Galaxy Digital's market valuation.
Despite the massive loss recorded by the firm in the first and second quarter of 2018, Novogratz emphasized that he remains satisfied with the progress the company has made so far in establishing four core business lines of Galaxy Digital.
"I am very proud of the progress that we have made since the beginning of the year. We have assembled a world-class team with deep institutional knowledge and expertise and have also made significant strides in scaling our four core business lines," Novogratz told Bloomberg.
In a statement released on July 26, Novogratz further emphasized that the current struggle of digital assets will not impose any significant impact in the long-term trend of the cryptocurrency market, echoing the stance he shared at the Bloomberg Invest Summit in New York on June 8, 2018.
Last month, in an interview with Erik Schatzker, Novogratz stated that the cryptocurrency market would feel like a bubble when its market valuation reaches $20 trillion, seven times larger than the current assessment of cryptocurrencies.
Novogratz said:
"[Cryptocurrency] is a global revolution. The internet bubble was only a US thing. It was rich US people participating. [Cryptocurrency] is global. There are kids in Bangladesh buying coins. It is monstrous in Tokyo, in South Korea, in China, in India, and in Russia. We've got a global market and a global mania. This will feel like a bubble when we're at $20 trillion." 
By the end of the first quarter of 2018, Galaxy Digital had more than $225.8 million in digital assets such as bitcoin, ether, and EOS, along with the stake in several crypto and blockchain startups.
Most recently, as BTCManager reported, Galaxy Digital invested $2.5 million in BlockFi, a cryptocurrency-to-USD lending platform, to create a robust lending market on decentralized financial networks with a focus on institutions.
Evolving into a Public Company
During his interview, Novogratz stated the Galaxy Digital team has been able to outline four primary business lines that the company will focus on the long-term.
One of the principal operations the Galaxy Digital team has led since January 2018 is recognizing Galaxy Digital as a publicly listed company on the Canadian stock market by buying a shell company called Bradmer Pharmaceutical and initiating a reverse takeover.
The shell company will be renamed to Galaxy Digital Holdings, which will make Galaxy Digital the second major publicly listed cryptocurrency company behind Bithumb, a South Korean cryptocurrency trading platform.
Having raised $192 million in January, upon the completion of the reverse takeover, Galaxy Digital will operate a fund of more than 70 employees, analysts, investors, and researchers, and will focus on financing cryptocurrencies and emerging blockchain startups.