Crypto Investment Firm Blockwater Technologies Defaults on $3.4M BUSD Loan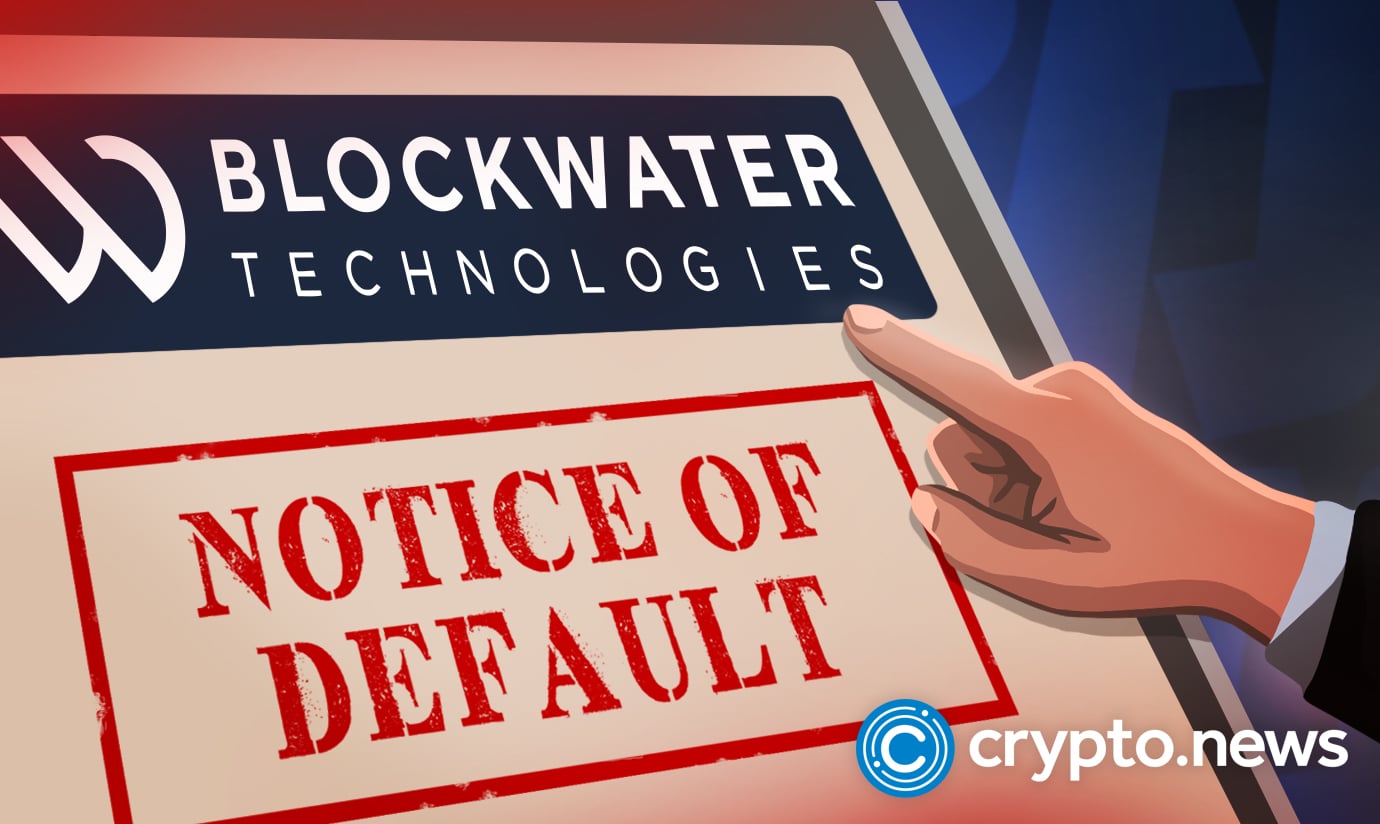 South Korean crypto investment firm Blockwater Technologies has defaulted on a $3.4 million loan to the decentralized lending protocol TrueFi.
TrueFi Announces First Default on BUSD Loan
TrueFi, a decentralized finance (DeFi) lending platform, issued a default notice to Blockwater Technologies on Monday for failing to make a scheduled payment on its $3.4 million BUSD loan. The TrueFi credit group spent the previous week attempting to reach an out-of-court settlement. This includes an increase in the interest rate and an extension of the loan term.
The TrueFi group determined, however, that a court-supervised administrative proceeding could result in a more favorable outcome for stakeholders. TrueFi said that this is the firm's first default and that the loan is in "active restructuring to maximize recovery." The team further added that the debt represents approximately 2% of its total outstanding value and that it would stay vigilant and proactive in the current macroeconomic environment.
The default by Blockwater appears to be the latest instance of the financial strain felt by the crypto sector. This year's steep drop in crypto markets, compounded by the Terra blockchain meltdown, has resulted in the bankruptcy of several high-profile crypto firms, including hedge fund Three Arrows Capital (3AC), crypto lender Celsius Network, digital asset dealer Voyager Digital, and crypto-mining data center operator Compute North.
TrueFi stated that it would continue to engage in active discussions with Blockwater Technologies affiliates. The priority will be to maximize recovery for stakeholders and lenders. According to TrueFi's official announcement:
"Blockwater has completed 8 payments totaling $645,405 towards loan repayment. $2,967,458 remains due at the time of the default. The Blockwater default does not affect lenders in TrueFi's USDC, TUSD, USDT stablecoin lending pools, nor any of TrueFi's capital market portfolios."
TrueFi's Unsecured Loans
TrueFi reported that it originated $1.7 billion in unsecured loans. They have, however, successfully recovered $1.5 billion in repayments on all 136 outstanding loans. The company's loans generated $34.36 million in interest revenue for its lenders.
The TrueFi group stated that its loan book is solid and that it has been actively pursuing loan renewals. In addition, they provide lenders with default safeguards under the name TrueFi SAFU. The TrueFiSAFU manages a fund that is expressly targeted to assisting lenders who have experienced defaults.
The group also offers a service known as staked TRU slashing, which, under the guidance of the DAO, has the potential to appropriate up to 10 percent of the staked TRU for the benefit of lenders who have been affected by a default.
Since the year 2020, decentralized finance has exploded in popularity. In the past two years, the number of users of DeFi applications, such as DeFi lending, has increased to over 4.8 million, according to Dune Analytics. This is roughly 50 times the size of the 2020 user base.
According to DeFi Pulse, there is about $14.27 billion in cryptocurrencies is locked up, whether as a loan, collateral or in a liquidity pool. This represents a drastic decline from April 2022, when the total value locked was close to $78 billion.