Crypto Investment Platform, BnKToTheFuture, Prepares to Acquire "Salt Lending"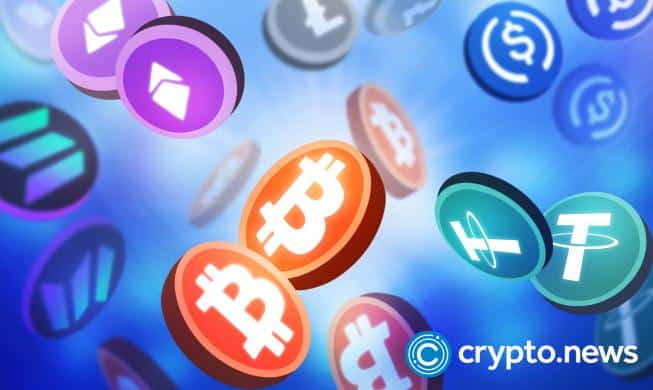 The fallout of the liquidity crisis in the crypto industry has led to many firms being pushed to the brink of total bankruptcy. According to reports, the online investing company, BnKToTheFuture, has made it a responsibility on its part to lend a helping hand to troubled firms.
BnKToTheFuture Plans to Buy Crypto Lending Platform
The crypto investment enterprise has agreed to a deal to take over the crypto lending firm Salt Lending to enable its users to borrow against their crypto assets. This came at the same time that other lenders like Voyager Digital and Celsius halted withdrawals after filing bankruptcy claims.
Moreover, the firm allows clients to invest in digital asset companies or other security products as it is the broker for interested investors.
According to insider sources, BnKToTheFuture also claimed to assist troubled lending platforms and their equally worried customers. However, it failed to give specific details of how it intends to do so.
Furthermore, it is reported that the company has tabled a restructuring proposal for the embattled crypto lender, Celsius. It already held a 5% stake in Celsius before the recent bid.
Sources familiar with the development revealed that the firm is also seeking to manage the loan books of Celsius. How it intends to achieve its aims is still unknown to outsiders.
Celsius's troubles began in June after it paused its platform's withdrawal due to liquidity issues. It is worth noting that the liquidity crisis was sparked by Three Arrows Capital (3AC), which was made worse by the sharp downtrend in the crypto market.
The likes of Voyager Digital and BlockFi also filed for protection from their creditors, citing unfriendly market conditions. The CEO of BnkToTheFuture, Simon Dixon, is reported to have disclosed that his firm wants to offer a helping hand to distressed lending firms finding it difficult to pull out of bankruptcy.
The Singapore-based 3AC is currently fighting to stop creditors from taking legal action against it by seeking protection. Even though the Singapore High Court granted its application, the firm is still feeling the pressure of preventing investigations into its credit balances by creditors.
Introducing BnkToTheFuture
BnkToTheFuture is a regulated securities business platform registered with the Cayman Islands Monetary Authority. It is a notable online investment firm that allows qualified investors to invest in various financial products.
The company facilitates investments in blockchain, fintech, and digital assets companies. It claims to have the world's largest community of professional investors with its numerous investment products. It intends to utilize registered lending firms to provide regulatory-compliant services as a registered securities platform.
Moreover, the company works with Bitifinex on a recovery plan for the crypto exchange. Bitifinex suffered a massive hack in 2016 in which the attackers stole $66 million worth of BTC.
The company's CEO noted that Bitifinex recovered in less than 12 months after working with BnKRoTheFuture.
Meanwhile, the partnership with Salt Lending is subject to signing the agreement and getting approval from the regulator.