Crypto Lender Hodlnaut Applies for Judicial Management in Singapore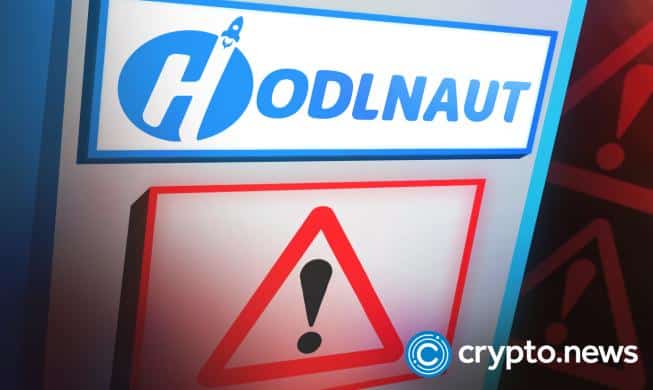 Embattled Singapore-based crypto lending platform, Hodlnaut, has applied for protection in the Singapore High Court to be under creditor protection. The crypto exchange wants judicial protection as it seeks to manage its ongoing liquidity crisis.
Hodlnaut Filed for Creditor Protection
An announcement from the company's website indicates that it applied on August 13, a few days after suspending withdrawals from its platform. Accordingly, the application will temporarily shield the lender from further legal claims.
Moreover, Hodlnaut became the latest among crypto companies plunged into bankruptcy by the market downtrend. Other exchanges given a lifeline by the court include Zipmex and Three Arrows Capital (3AC), which owed creditors billions of dollars.
According to the company, its application to seek judicial management will give it temporary relief against legal claims from creditors. In addition, it aims to prevent a forced liquidation of its assets as the moratorium provides it with the option to sell users' crypto assets at a giveaway price.
Judicial management, or creditor protection, is a Singaporean law that permits troubled firms to find ways of reversing their downward trend.
The law allows appointing a judicial manager to oversee the company's activities. However, the work of a judicial manager can last for a few months, subject to the court's approval.
How Terra Collapse Affects the Crypto Market
The broader crypto market is feeling the heat of the Terra UST crash, which has sent alarm bells ringing and put firms on the brink of bankruptcy.
However, analysts believe that the collapse of the crypto industry is not just a single event as the tech market slump is correlated to the bloodbath in the digital asset ecosystem. Furthermore, Terra's decline did worsen the already dire situation as the market faced one of its most challenging periods in history.
The incident has made it even harder for crypto service providers to make any inroads into the market as regulators have increased their scrutiny of the industry more than ever.
Most top tokens like Bitcoin and Ethereum have performed woefully as the year's first half shows a somewhat bleak future for digital assets.
Meanwhile, Bitcoin has hit multiple big drops in 2022 amid spiraling prices and outflows from the network.
All the while, interest in crypto assets remains high as it remains a hot topic of discussion among traders and investors. Moreover, last year was a breakthrough period for the virtual currency industry as the king of cryptocurrencies, and Bitcoin attained its all-time high price on several occasions.
A price uptrend would undoubtedly give the industry a fresh start as Bitcoin holds the key to the revival.
Despite the gloom, the industry is still in its early stages and rapidly evolving, which is why a massive drop follows every rise.
It will be challenging to pin down where the crypto industry will move, but things like institutional adoption and regulations may provide hints of what to expect.