Struggling Crypto Exchange, Zipmex Granted 3-month Moratorium Extension by Singapore High Court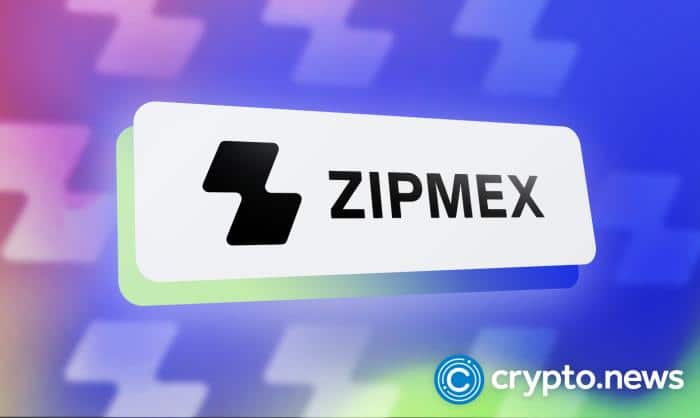 The South Asian crypto exchange is in a rough patch after its exposure to Babel Finance and Celsius Network, which are currently bankrupt. The Singapore high court last week granted the exchange protection from creditors to enable it to sort out its liquidity problems.
Court Grants Zipmex Over 3-Months Moratorium
According to reports, a court in Singapore has granted the troubled crypto company a three-month moratorium extension. The Zipmex Group has been handed a lifeline until the December 2 hearing to give it enough time to iron out pressing issues.
Accordingly, the company had requested a 5-month extension, but the presiding judge granted a three-month extension with the possibility of another extension if the need arises.
Aside from Zipmex, another Asian crypto lending firm, Vauld was granted a three-month moratorium by the Singapore High Court.
The exchange's liquidity crisis began in June after its exposure to Babel Finance and Celsius Network, which prompted the company to halt withdrawals of customers' funds. However, Zipmex reinstituted withdrawals for some specific assets after a while.
Since suspending transfers and withdrawals in July, the firm has been steadily making a comeback by allowing natural assets to be transferred from Z wallets to Trade wallets.
Some unaffected tokens are Solana, Ethereum, Cardano, and XRP. Meanwhile, the exchange also announced the upcoming transfer of Bitcoin in batches across the board.
A statement from the company noted that it is committed to completing the transfer of all customer assets in phases and ensuring all operations will resume fully on both of its wallets.
Zip me Seeks More Investors
The South Asian crypto firm is looking to raise funds, as noted in its company's statement. There have been three proposals on the table, and Zipmex has already signed two memoranda of understanding (MOU) with two investors. Another investor has also tendered a non-binding offer letter to Zipmex.
Jonathan Tang, Zipmex's legal counsel, disclosed that each investor wants to plunge some funds into the company by acquiring or purchasing crypto assets instead of shares.
All three investors noted that they want to address the liquidity issues caused by the firm's exposure to Babel and Celsius.
There are expectations that the proposed agreement, should it become successful, would be debt-free. This means there must be some compromise between the venture creditors in the deal.
Further information revealed that the Zipmex Singapore entity is yet to receive any objections or support. However, there are about 60 objections from its Thailand-based creditors. The objections reflect the aggregate value of roughly $1.1 million in debt.
Thai authorities have closely monitored the impact of Zipmex's struggles on its customers. As a result, Thailand's Securities and Exchange Commission announced last month that it is working with other law enforcement agencies to investigate the potential loss of funds among investors.
The struggling Asian crypto lender is not the only firm facing insolvency, as several others, like Voyager Digital, are having a tough time with regulators.