Crypto lobbyists seek SEC info on regulatory approval for Prometheum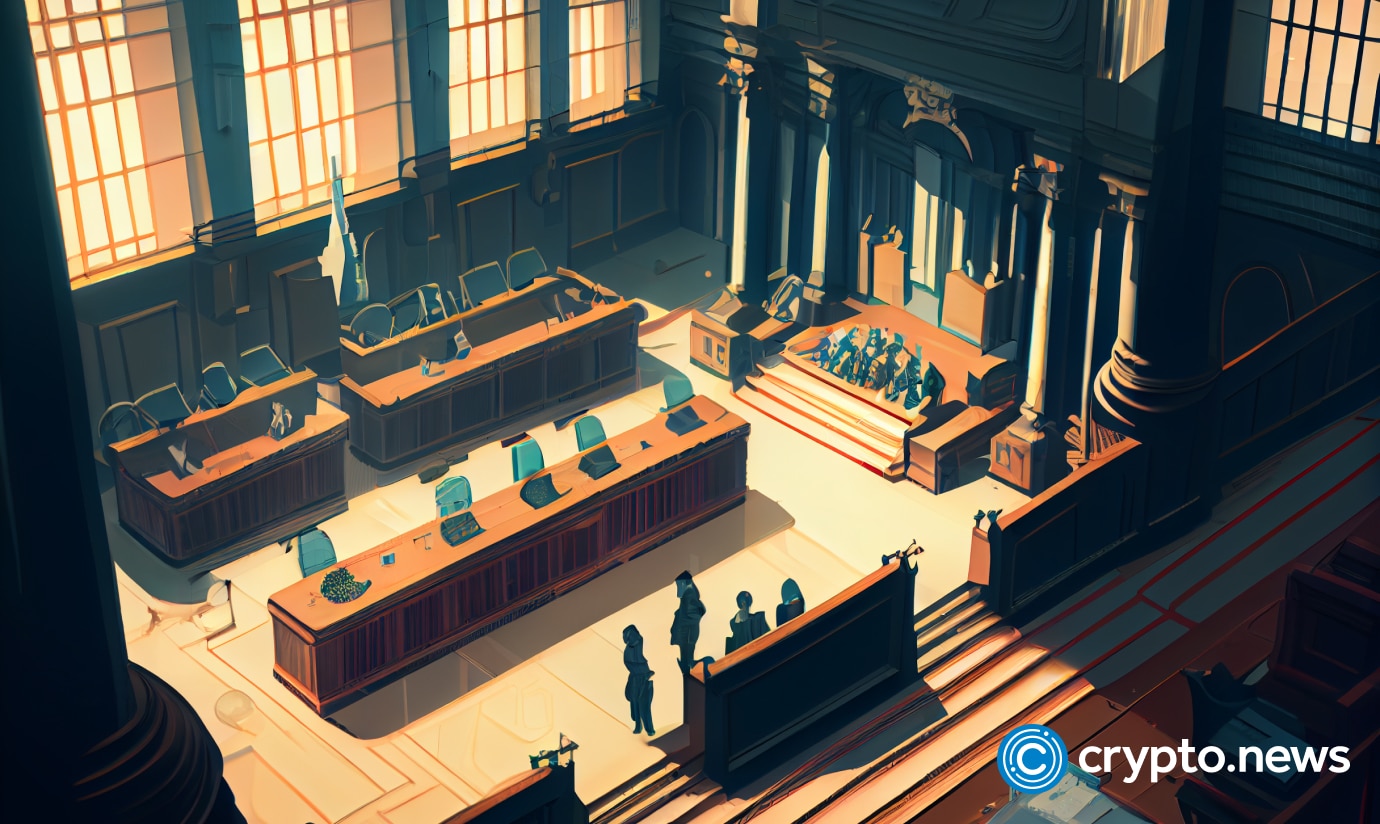 The Blockchain Association, a prominent US crypto lobbying group, has lodged a formal inquiry with the US Securities and Exchange Commission (SEC) to acquire information about the relatively unknown crypto firm, Prometheum.
This move comes after Prometheum's CEO, Aaron Kaplan, recently testified at a House hearing, expressing support for regulating cryptocurrencies under securities laws, in contrast to other industry proponents.
On June 15, Marissa Coppel, counsel for the Blockchain Association, expressed skepticism about Prometheum's regulatory approval as a special purpose broker-dealer (SPBD) for digital assets, especially given the SEC's ongoing strict enforcement measures. Coppel further questioned how Kaplan could testify at a Congressional hearing on crypto regulations.
The Freedom of Information Act (FOIA) request seeks documents and communications about Prometheum, as the Blockchain Association aims to gain insights into the company's operations and interactions with the SEC.
FOIA requests enable members of the public to obtain records on various topics from US federal agencies, and in this case, the focus is on the SEC's knowledge of Prometheum.
Experts weigh in on Prometheum's regulatory approach
Industry experts have voiced diverging opinions on Prometheum's approach. Rodrigo Seira, special counsel at Paradigm, highlighted that Prometheum intends to list cryptocurrencies classified as securities in a regulated manner.
However, Seira pointed out that the SEC considers most cryptocurrencies unregistered securities, rendering them ineligible for trading on regulated exchanges. 
Consequently, Seira argues that Prometheum's alternative trading system (ATS) cannot trade any tokens unless projects first register them with the SEC, which is currently deemed impractical.
Prometheum's selective listing of cryptocurrencies has attracted scrutiny. During the hearing, when questioned by Republican Congressman Mike Flood about whether Prometheum lists bitcoin (BTC) or ether (ETH), Kaplan stated that it does not include either of them.
Congressman Flood contended that if a regulated exchange like Prometheum cannot list such prominent cryptocurrencies, the claim that no further legislation is required appears illogical.
Additionally, concerns have been raised about the background of the Prometheum team, with some members having previously served at the SEC and the Financial Industry Regulatory Authority (FINRA).
Joseph Zangri, Prometheum's chief compliance officer, worked as an SEC enforcement attorney in the late 1990s. In contrast, Rosemarie Fanelli, the company's chief regulatory officer, held senior roles at FINRA for almost 14 years.
Prometheum's co-founders and co-CEOs, Aaron and Benjamin Kaplan, also have ties to former SEC staff, as they are attorneys at the law firm Gusrae Kaplan, established by a former Chief Attorney of the SEC's Division of Enforcement.
As the debate on crypto regulation continues, the information sought through the FOIA process could provide valuable insights into the SEC's stance on Prometheum and its potential implications for the broader market.