Crypto market bounces back as data indicates possible bull run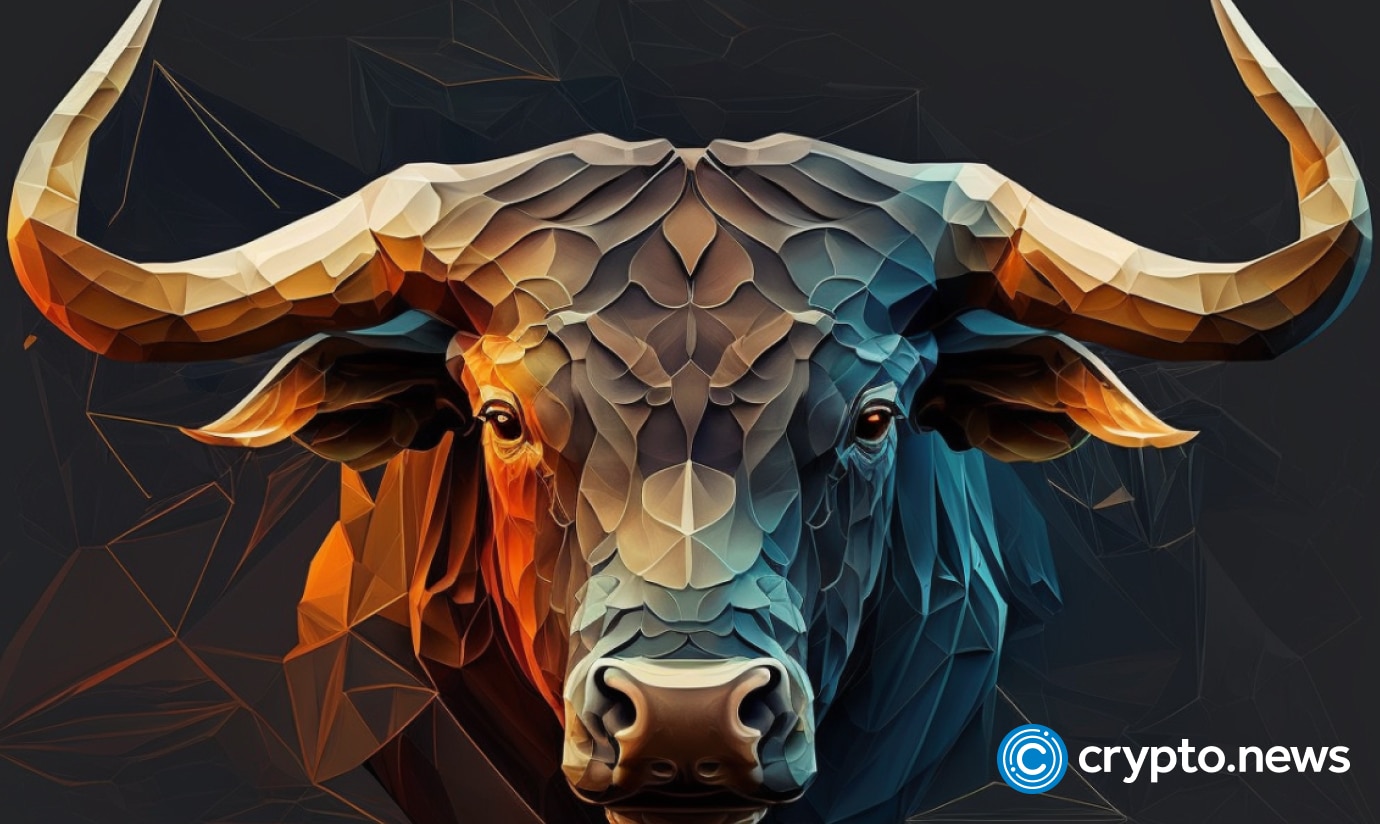 The crypto market just pulled off a miraculous recovery to $1 trillion in the face of a major crisis. The Silicon Valley Bank (SVB) meltdown was contained thanks to some swift action from US financial regulators.
Bitcoin (BTC) led the charge, which defied the odds to soar by an incredible 12% on Mar. 13 alone. BTC rose from a low of $21,918 to hit an impressive intraday high of $24,550 on Mar. 13. As of Mar. 14, BTC was still going strong, trading at $24,264 and showing no signs of slowing down.
So what's next for the crypto market? Is this recovery just the beginning of a full-blown bull run? Let's find out.
Are we in for a bull run?
The crypto market could be poised for a major uptick thanks to a series of events that suggest the Federal Reserve may be forced to rethink its aggressive interest rate hikes.
The Fed has been vocal about raising rates until inflation hits 2%. But according to Dylan LeClair, a market analyst, the Fed may have pushed things too far. The recent collapse of Silicon Valley Bank (SVB) has exposed an asset/liability mismatch in the banking sector, and cracks in the quantitative tightening (QT) cycle is emerging.
The Fed has agreed to bail out lost deposits in shuttered banks like SVB and Signature Bank to stem the tide.
Though the Fed is only replacing existing money, the message is clear: it's time to hit the brakes on rate hikes. For BTC investors, this could be fantastic news.
Even Goldman Sachs has shifted its position, no longer anticipating a Fed rate hike next week and projecting a suspension of rate hikes in March before an eventual 25 bps increase in April, May, and June.
All signs point to a significant shift in the Fed's stance, which could be great news for BTC enthusiasts.
Amid this, Jason Pizzino, an experienced trader in the cryptocurrency and stock market, believes that the recent surge in price indicates a positive trend for a bullish BTC thesis. He predicts that bitcoin's logarithmic downtrend could soon be invalidated if its price surpasses $25k.

Pizzino noted that bitcoin's price has already bounced back from the logarithmic downtrend and appears well-positioned to rise even further. This is due to the increasing number of short squeezes and cryptocurrency market liquidations that have been occurring.
Major altcoins price
The cryptocurrency market is ablaze with excitement as altcoins like shiba inu (SHIB) and ethereum (ETH) surged to new heights
SHIB's developer, Shytoshi Kusama, unveiled the highly anticipated "Shibarium" layer-2 blockchain on March 11, sending the meme coin's popularity skyrocketing.
As of Mar. 14, SHIB is trading at an impressive $0.00001101, reflecting a 4.05% increase in the last 24 hours.
But that's not all – ether is also making waves at a trading price of $1,675. ETH has seen a remarkable surge of 6% in the last week and 7.5% in the past 24 hours.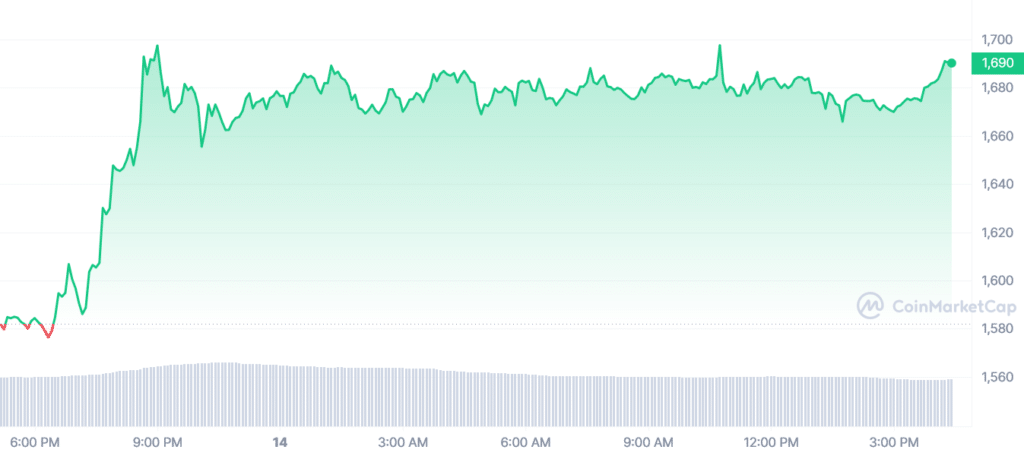 This bullish trend is set to continue with the upcoming Shanghai upgrade, allowing stakers to liquidate their assets since the launch of ETH 2.0 finally.
All indications point to a significant shift in the crypto market's sentiment, with altcoins gaining popularity and investors jumping on board.
Crypto market prediction
Industry experts and investors rally behind bitcoin, convinced that the current banking crisis will only intensify. The result? Bullish sentiments and the potential for a new bull run for the cryptocurrency.
Robert Kiyosaki, the renowned American businessman and author of the bestselling book "Rich Dad, Poor Dad," advises investors to focus on bitcoin, gold and silver as potential safe havens.

He's convinced that central banks will only print more "fake money," leading to even more economic problems.
Eric Peters, CEO of One River Digital Asset Management, shares this belief and predicts that institutions will start investing in cryptocurrencies during the next bull cycle.

He believes that the only obstacle to institutional adoption is regulatory uncertainty. This is where Coinbase comes in. The recent acquisition of One River Digital Asset Management by Coinbase aims to attract more institutional capital into the crypto sector.
But it's not just industry experts and institutional investors confident in bitcoin's potential. Arthur Hayes, the co-founder of BitMEX, has recently tweeted about his positive sentiments toward bitcoin, asking his followers if they are ready for a bull market.
With all these bullish indicators, there is hope that the crypto winter is over, and a new bull market for bitcoin is on the horizon.