Crypto Payment Gateway CoinGate Adds Support for Ripple's XRP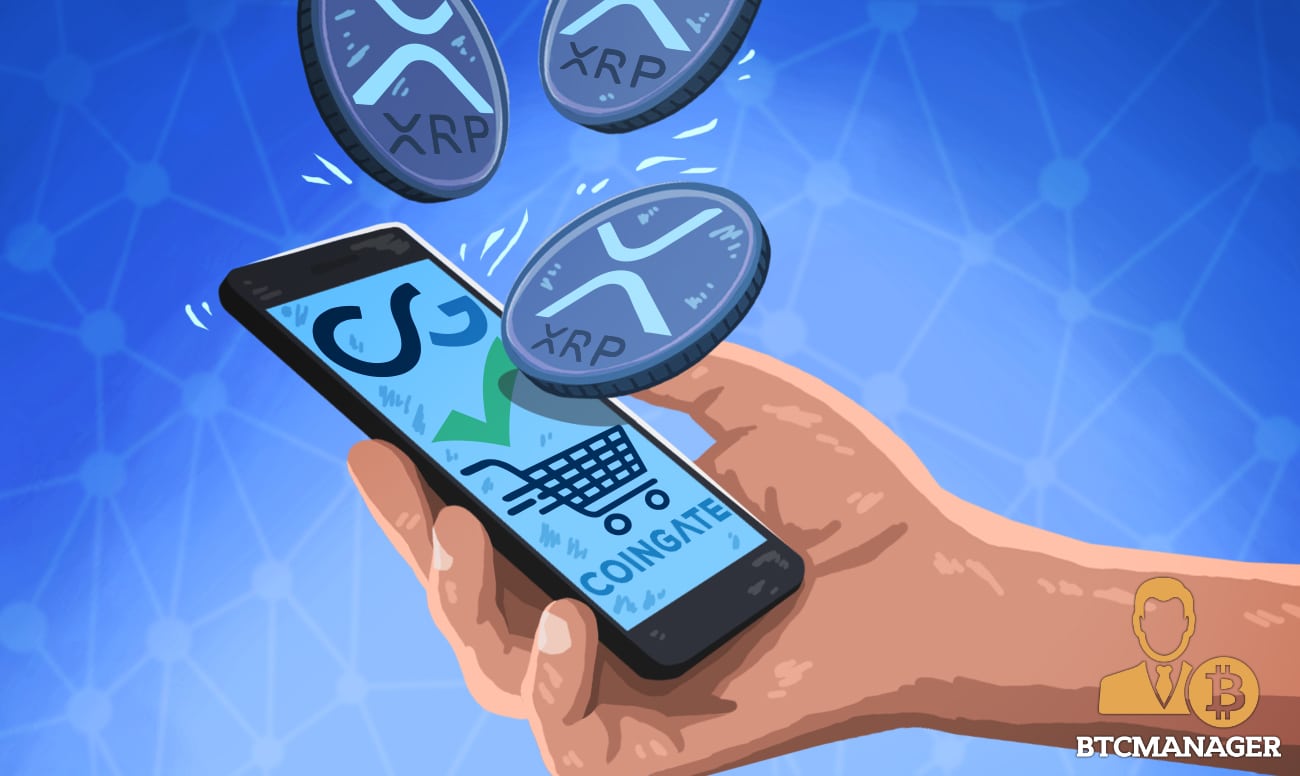 According to a blog post published on February 1, 2019, cryptocurrency payment gateway CoinGate has added Ripple's XRP token to their list of 50 plus digital currencies that can be used to make payments for online transactions.
XRP Accepted at More than 4,500 Online Shops
Building on the recent flurry of developments, Ripple's XRP has added another feather to its cap. With CoinGate accepting XRP as one of the payment options, the cryptocurrency now has access to more than 4,500 online merchant shops that accept cryptocurrencies as a means of payment. XRP holders can now use the digital token to avail a plethora of services and products online, including purchasing a VPN connection, video games, and other things.
http://https://twitter.com/CoinGatecom/status/1091324608983257088
At the time of writing, XRP sits at the second position in CoinMarketCap crypto table with a total market cap just above $12 billion. CoinGate stated in their post that XRP's dominance in the crypto industry will bring more customers to the site's merchants soon.
Once XRP is officially added as one of the payment methods at CoinGate, vendors will have the option to instantly settle in Euros, bitcoin, ether, or XRP.
XRP not Like Other Cryptos
CoinGate, in their blog post, describe XRP as "not your ordinary cryptocurrency."
XRP runs on Ripple's protocol consensus algorithm (RPCA) which is different from Bitcoin's Proof-of-Work (PoW) protocol. RPCA entails having multiple validators around the world that continually update the XRP ledger with the latest transactions.
The fact that all XRP is pre-mined allows for rapid transaction verification, zero commission, and transparent payments.
For all its benefits, the XRP token has constantly found itself at the receiving end when it comes to the degree of centralization of the network. However, CoinGate cleared the air in their post stating that there is an "ongoing decentralization strategy" that aims to steadily mitigate the degree of centralization of the Ripple Network.
The blog post also highlights some of the upsides of using XRP as a means of payment. Payments made in XRP reportedly take only four seconds to settle. Further, the Ripple Network has the capacity to handle more than 1,500 transactions per second. Also, it's worth highlighting that payments made in XRP cost less than a fraction of a penny in transaction fees.
XRP Defiant in the Bear Market
XRP seems to be blazing the trail despite the overly pessimistic market sentiment. BTCManager reported on December 17, 2018, how XRP has piqued the attention of the authorities in the UAE to leverage blockchain technology.
On a similar note, reports emerged on July 13, 2018, how Ripple Labs Inc. is contemplating plans to popularize XRP in the largely untapped Indian cross-border remittance sector.