Crypto providers hold 70% of ethereum staked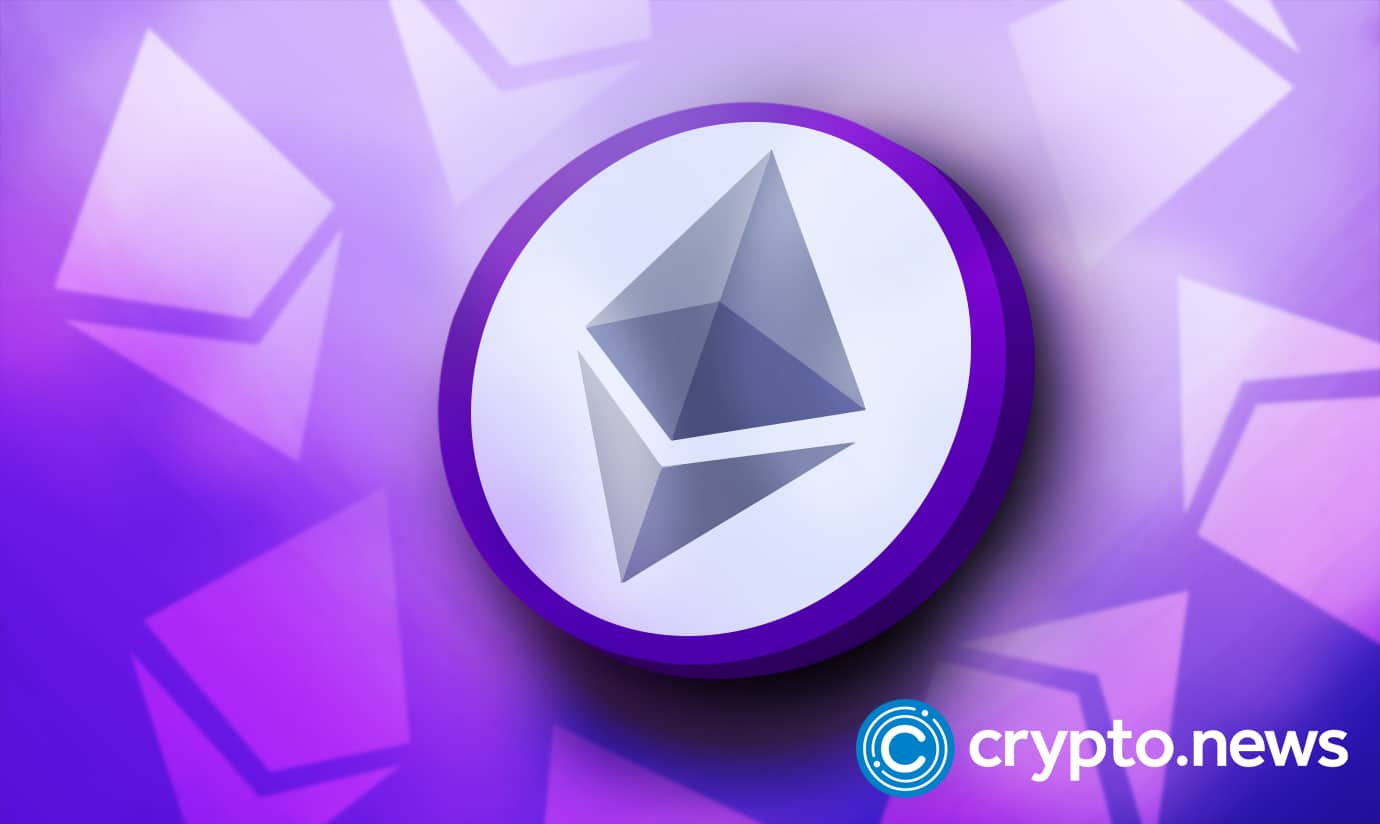 The total value of ethereum (ETH) staked on the Beacon chain is $16 million: only 13.4% is currently in circulation. Meanwhile, crypto exchanges and providers account for 70%.
Glassnode has highlighted that out of the total staked ETH, 11.4 million coins are staked via various staking service providers. This amount brings an equivalent of 70.86% of the total staked amount under the control of five entities. Lido DAO, a staking service provider, has garnered a margin lead dominance at 29.3%, followed by Coinbase at 12.8%, Kraken at 7.6%, and Binance at 6.3%.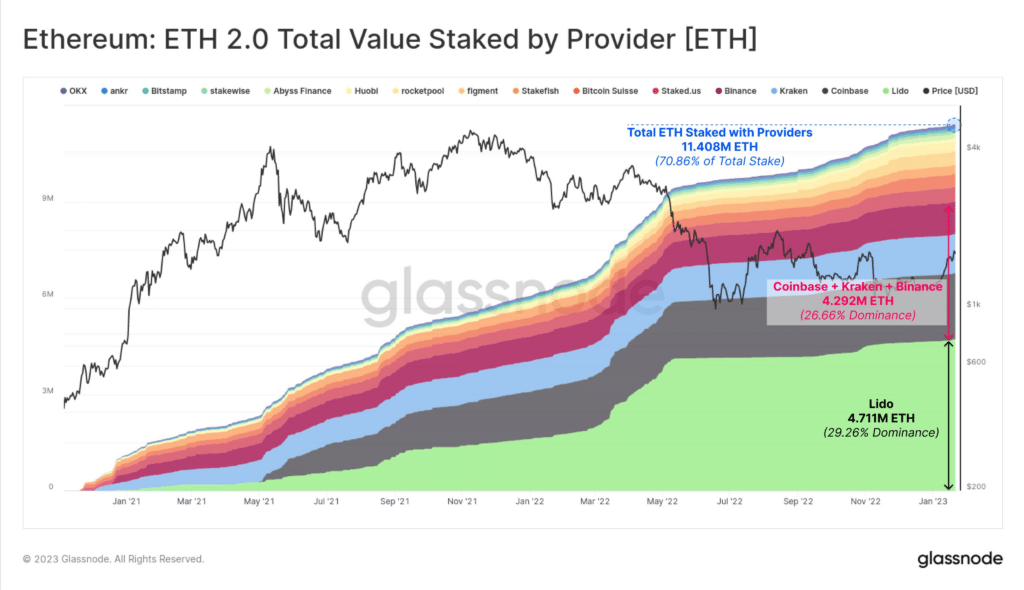 Beacon Chain helped introduce a proof-of-stake mechanism on Ethereum's ecosystem for computers to authenticate transactions on the blockchain. In September 2022, it was integrated with the initial Ethereum proof-of-work chain. It also helped establish a consensus logic and the block gossip protocol presently used to secure Ethereum.
ETH price is expected to increase amid Shanghai Upgrade
The price of Ethereum (ETH) emerged from a resistance level that was gradually declining. The upcoming Ethereum Shanghai update could be why momentum has changed for the better, and ETH's price is expected to increase.
The next planned update is expected to enable phased unstaking of ETH that has been kept on the blockchain for over two years and phased withdrawals of the same. However, the upgrade will not enhance smart contracts or lower the high gas fees on the platform.
Nonetheless, the main goal of the upgrade is to address the network's scalability issue. The team wants to improve the blockchain's ability to process large amounts of transactions by introducing various decentralized apps (dApps) on its platform.