Crypto Service Providers Accused Of Locking User Funds and Poor Customer Support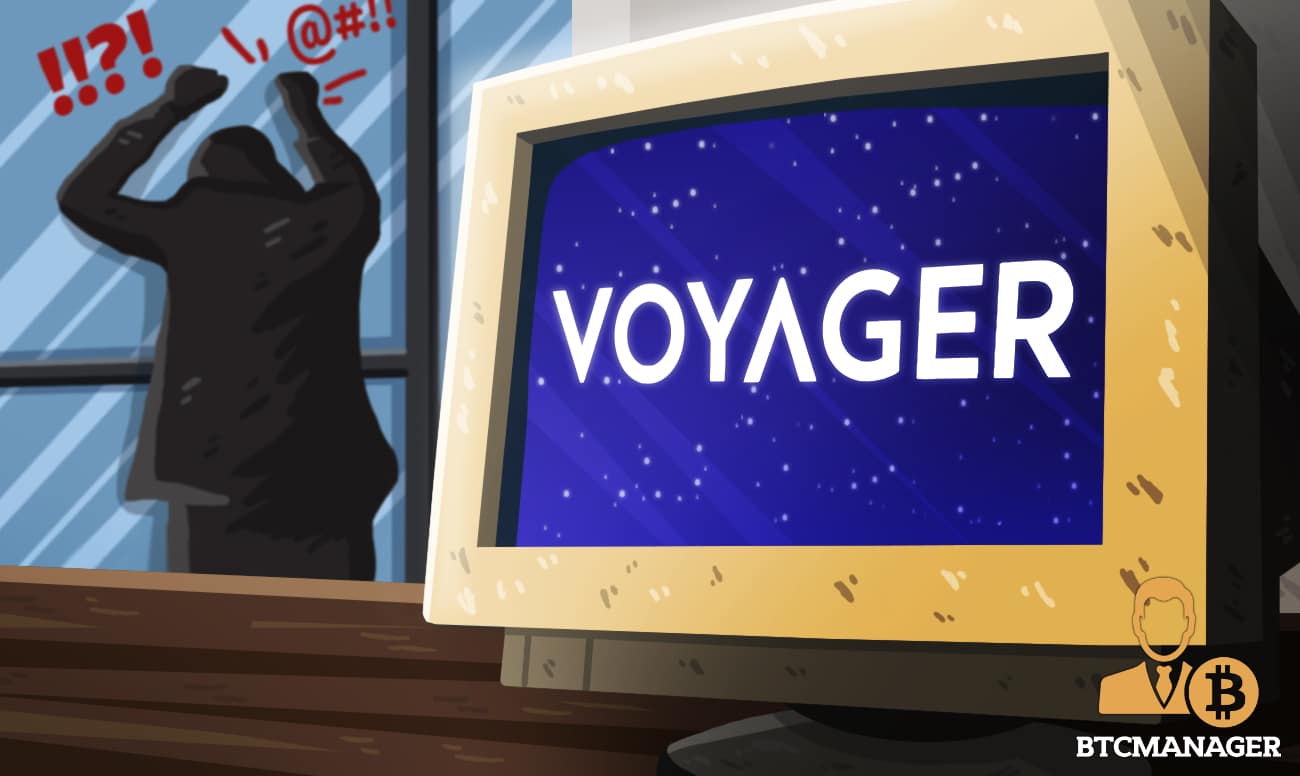 Voyager Digital Ltd, a publicly traded holding firm with subsidiaries that operate a licensed crypto trading platform, has been accused by some of offering poor customer support.
Users in An Uproar
One Reddit user accused the crypto service provider of delaying his withdrawal request for nearly three weeks. He added that his plea for help from the Voyager customer support went unanswered. 
"I've provided my Voyager Transaction ID in my Customer Support Ticket several times, emailed several times, and still no results/replies. Quite ridiculous," the user lamented. 
Other frustrated Voyager account-holders have also accused the platform of denying them access to their funds when they needed them the most. 
For instance, an anonymous user recently shared a screenshot of his canceled bank transfer to voyager. The service provider is yet to give any feedback as to the reason why they rejected the request.
The crypto trading platform is no stranger to controversy, having recently gone off-line several times citing "immense ongoing volume" after encouraging users to trade Dogecoin on its app.
At the time, the Voyager customer support team tweeted that they were implementing system upgrades to resolve the issue. Still, many traders complained that Voyager's move to continually deny users access to their deposits had made them miss out on gains from the skyrocketing meme-based cryptocurrency. 
In a March 31 update, Voyager acknowledged it was facing customer support issues, citing a significant surge of interest in the platform and crypto assets in recent weeks. The team reiterated their commitment to invest in their support infrastructure to provide high-quality security and service to their growing customer base. 
Most Crypto Exchanges Lack Quality Customer Support
The nagging problem of poor customer support and denied withdrawal requests isn't unique to Voyager. Other top crypto service providers have also come under fire in recent times for denying users access to funds and quality customer support. 
For instance, the Coinbase exchange has been the target of a growing spate of angry users who claim they were locked out of their accounts on several occasions. Most of the operational problems on America's biggest cryptocurrency exchange have come when the BTC price was skyrocketing.
Disruptions of operations have also been experienced on top exchange Kraken, which cited "heavy loads" for withdrawal delays.
Binance, the world's biggest crypto exchange by trading volume, also frustrated users last year when it encountered scaling difficulties just as the bitcoin price crossed $20K.
To make matters worse, users lament that most trading platforms seem to struggle with basic customer service at crucial moments, resulting in missed trading opportunities.
Poor Customer Service Could Hinder Crypto Adoption
The recurring problem of service disruptions and poor customer support across various crypto trading platforms could derail digital assets' widespread adoption. Indeed, regular downtime resulting in limited access to user funds on exchanges might significantly affect trading volumes for bitcoin and other cryptocurrencies. 
David Silver, a lawyer who represents crypto investors, shared his thoughts on the issue of recurrent trading disruptions on Coinbase. He warned that the popular crypto trading platform needed to maintain quality customer support, especially now that it is going public.
Another Coinbase user ranted:
"Multiple issues over the last month which cost me $$$ several open cases and 0% response?? When are you going to help me, or is it easier to just forget. This won't be so easy when you're publicly traded."