Crypto Tax Payments Coming to the Swiss Canton of Zug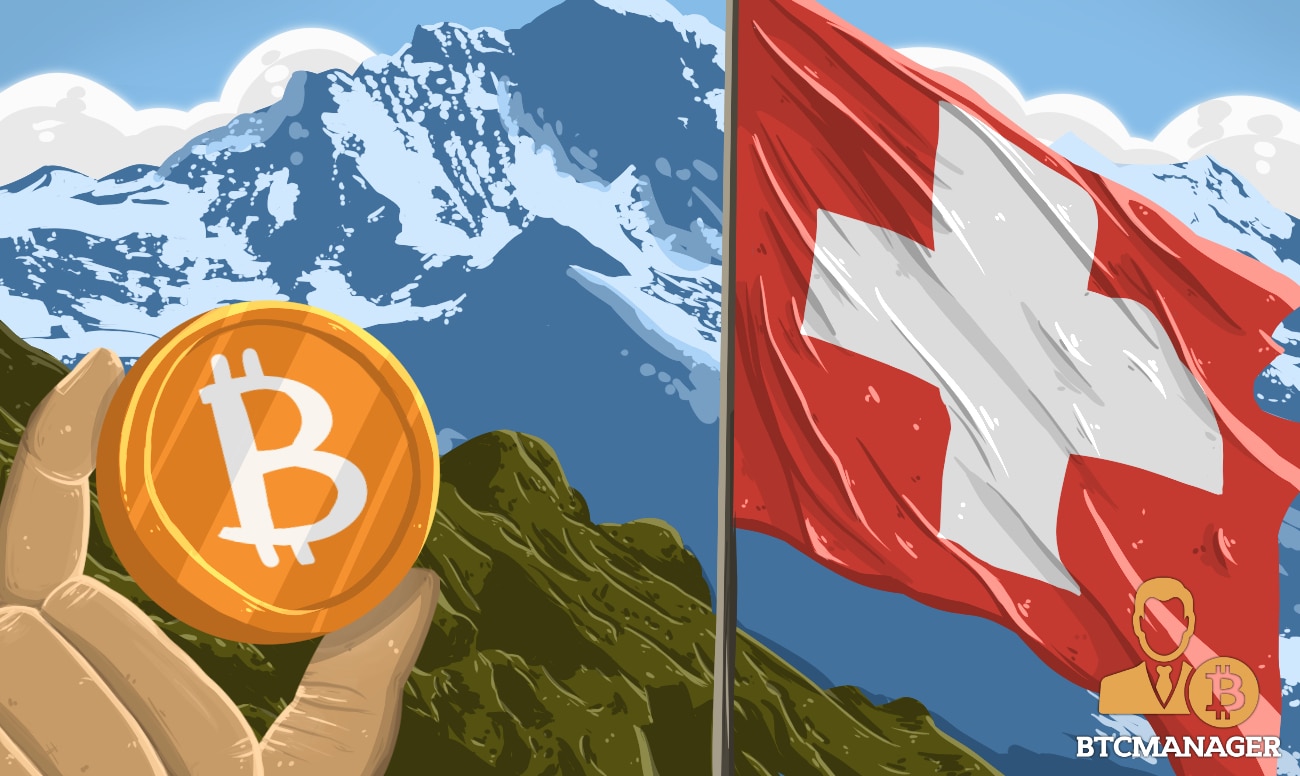 Switzerland's crypto valley, Zug, is taking another step towards complete virtual currency adoption with plans to begin accepting tax payments in cryptocurrency. Several tax offices around the world have okayed citizens meeting their tax obligations using virtual tokens.
Switzerland's Crypto Valley Okays Tax Payments in Cryptocurrency
According to Bloomberg, the Swiss canton of Zug is set to begin accepting tax payments in cryptocurrencies. As part of the move, residents in the country's financial hub can remit their taxes in Bitcoin (BTC) and Ethereum (ETH) from February 2021.
The decision to accept cryptos as a means of tax payment is an extension of the region's established cryptocurrency-friendly tradition. Bitcoin has been an acceptable payment means for government services since 2016.
In a statement published on Thursday (September 3, 2020), officials of the canton of Zug revealed that the taxes of up to $110,000 can be paid in cryptos once the new policy comes into effect. The region's tax office is collaborating with Swiss crypto broker Bitcoin Suisse to enable the acceptance of cryptocurrency tax payments.
As part of the partnership, Bitcoin Suisse AG will perform the conversion of the Bitcoin and Ethereum tax payments to francs. Commenting on the implication of collecting taxes in cryptos, Niklas Nikolajsen, founder of Bitcoin Suisse remarked:
"Everybody cares about a $0.5 trillion market. There's almost nothing controversial about trading Bitcoin anymore. It's completely mainstream."
Tax Offices Adopting Cryptocurrencies
With cryptocurrencies gaining mainstream prominence, tax agencies in different countries appear to be warming up to the possibility of accepting tax payments in virtual currencies. As previously reported by BTCManager, Venezuela's government in August reportedly began preparing modalities for collecting state taxes via the country's controversial Petro "coin."
Back in February 2019, New Hampshire passed a bill legalizing the use of cryptocurrency in tax payments. The move followed a similar decision by lawmakers in Ohio in 2018. At the time, British MPs were also mulling adopting a similar policy with a member of parliament remarking that cryptos be deemed an acceptable payment method for taxes.
When not considering the use of digital coins for collecting taxes, some countries have moved towards clear-cut cryptocurrency taxation laws. Most of these regulations revolve around taxing crypto trading profits. Other nations are also creating tax frameworks for cryptocurrency miners as the growth in the industry becomes even more prominent.