Crypto Whales Wallet Movements Show a Drop in Bitcoin (BTC) and Ether (ETH) Holdings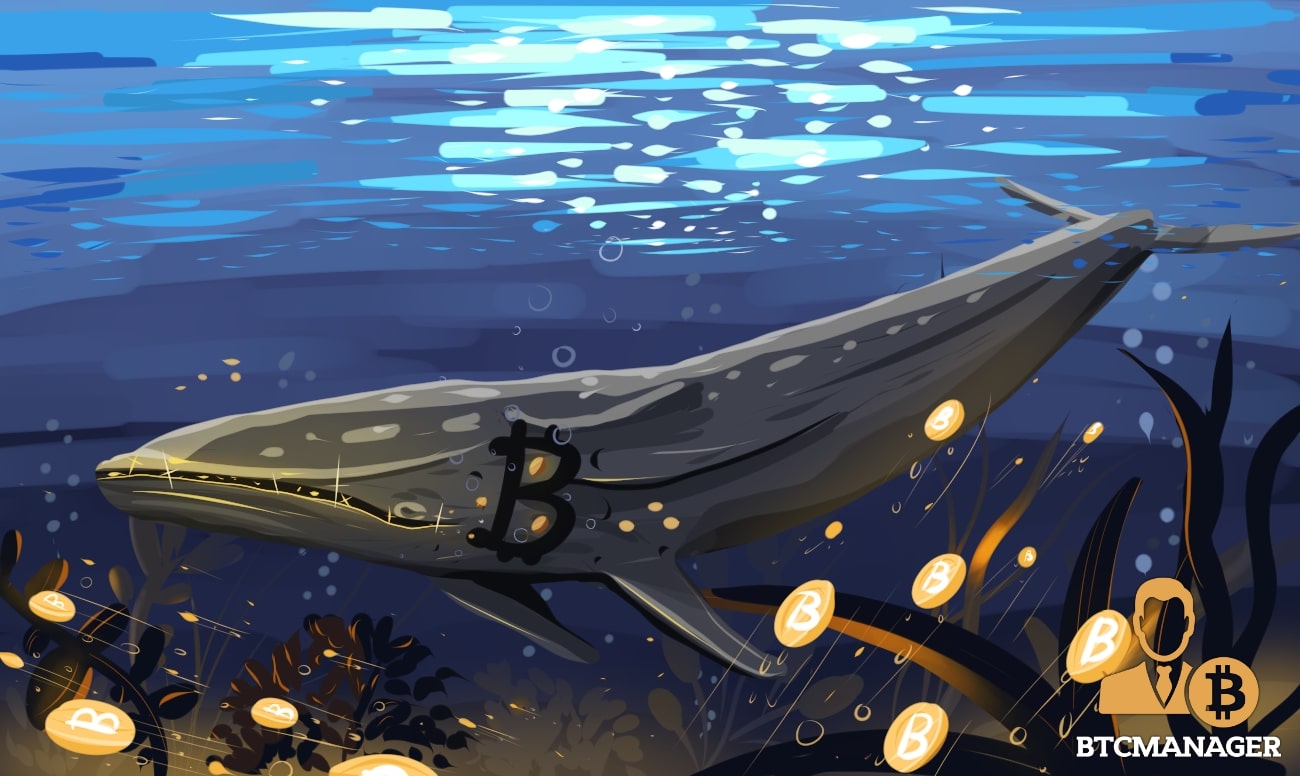 According to Santiment, significant whale transaction rates have sunk in January 2022, compared to the levels in October and November 2021. The metrics suggest that the BTC network handles around 13k transactions each day with a value of $100k or higher. The ETH network sees 9k transactions per day.
Crypto Whales
Analysts are keeping an eye on short-term price fluctuations as whales begin to behave in unusual ways. New data reveals that whales have not only been highly active on the market — they've also been moving unprecedented amounts of BTC.
Large-volume Bitcoin investors are anything but calm, despite the price range remaining tight and uninspiring at around $40,000. Over the previous few weeks, these whales have moved more coins across the network than ever before.
On Monday, bitcoin news reports highlighted that the price of bitcoin stabilized. This follows a yearlong string of losses that began in 2018. The cryptocurrency has not yet broken below the crucial psychological barrier of $40,000. However, market analysts have cautioned that a significant sell-off may occur if it falls below this level.
Some investors have already moved their funds to exchanges. One anonymous wallet sent over $40 million in BTC to Coinbase. Other prominent cryptocurrencies have seen a similar fall in value to bitcoin. Ethereum (ETH), Binance Coin (BNB), and Solana (SOL) all dropped by around 20% over the past seven days.
The only top 20 cryptocurrency by market cap to display any bullish momentum since the start of 2022 is Chainlink (LINK). It has increased in price by more than 15% over the last six months.
A Slow Start Into 2022
Ethereum (ETH) has long held the second position in the cryptocurrency sector, behind Bitcoin. Ethereum is having trouble keeping its wealthiest investors in line. Ether, the platform's native currency (ETH), suggests that losses will increase in the near term.
Despite a great year for ETH in 2021, new statistics show that the quantity of whales holding the cryptocurrency has decreased. On January 1st, the price of ETH was $730, and it hit a high of just under $4,900 in November. However, this coincided with the migration of ETH whales (wallets holding 1,000 or more ETH tokens).
According to data, ETH whales are decreasing even as the price rises. According to Glassnode, a blockchain data analyzer, 6,292 Ethereum addresses contained at least 1,000 ETH as of December 27th, 2021.
This is the least number of whales in one day since April 2017. This also reflects a significant fall from January, when more than 7,200 ETH whale wallets were on record. As the number of these supposed whales declines, it indicates an ongoing selling trend among Ethereum's 1 percent. 
For example, the number of Ethereum addresses with at least 10,000 ETH ($39.20 million) has dropped almost 4% over the same period.