Despite Crypto SellOff, Novogratz Buys $5.5 Million More of Galaxy Digital Holdings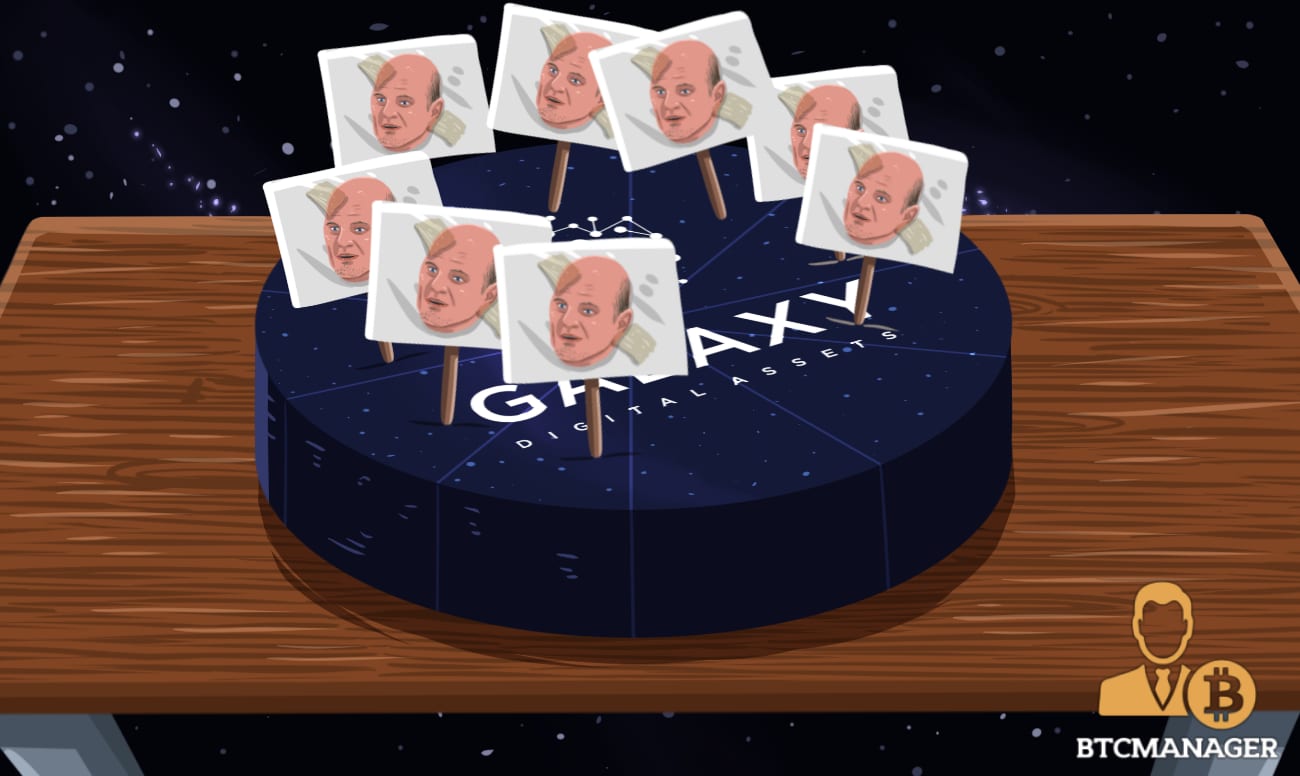 Michael Novogratz is doubling down on his fund despite the massive cryptocurrency sell off as of January 2, 2019.
Betting big on Crypto
Novogratz is the founder as well as CEO of Galaxy Digital Holdings, purchased an additional 7.5 million shares of his own company. This was about 2.7 percent of all ordinary shares, meaning the total amount of shares is worth around $220 million.
Novogratz now owns nearly 80 percent of the company or 221.2 million shares.
This move was made in the current bleak market situation of cryptocurrencies in general as well as the valuation of the companies shares, which fell 19 percent in 2018.
After news broke of the purchase, however, stocks rebounded 21 percent, reaching a price of $1.40. Bitcoin and other cryptocurrencies coincidentally bounced back as well, with the pioneer cryptocurrency hovering around $3,900 at time of writing.
Optimistic about the Future
There's a saying in investing: buy when there's blood in the streets, even when it's your own.
In layman terms, it essentially means you should buy when the market is down. Red candles usually represent loss, red is the same color as blood, completing the visual imagery.
With that being said Novogratz himself sees bitcoin going through another consolidation phase, where price will hover between the $3,000 to $6,000 range for the near future before inevitably bouncing back up.
In the same video, he argues that despite bitcoin's losses, it's a miracle that a "program made 10 years ago has $80 billion in value" and that even if you bought bitcoin one or two years ago, you'd still be beating the S&P 500.
He also spoke about the general health of the global economy, stating that the macro was more exciting than crypto. This is due to moves like oil falling from $80 to $50 during a fed rate hike.
With that being said, Galaxy Digital does more than passively hold cryptocurrencies, with goals to become a comprehensive crypto-friendly merchant bank.
While they'll definitely be investing heavy resources into asset management in 2019, they also offer consulting and expertise on blockchain technology.