Cryptocurrency Bank Revolut Faces Heat For Abusive Recruitment Activities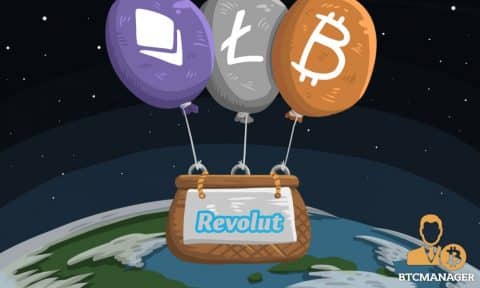 Revolut, a digital banking alternative is recently experiencing a bit of trouble from Spanish Community for their abusive recruitment activities. According to an article published by ElDiario on October 21, 2018, the fintech bank is implementing unfair hiring activities, resulting in Revolut gaining free work from people looking for employment.
Playing With People Looking For Work
Revolut, a "challenger" bank and peer-to-peer payments facilitator, is Europe's latest tech unicorn. The raised a Series C investment round of $250 million in April 2018 and is worth $1.7 billion. Despite these impressive statistics, they currently request applicants to work for free by providing the bank with 200 signups before they can move onto the next round of the interview.
As seen on ElDiario, a whistleblower who wish not to be named, mentioned that after the Skype interview, Revolut sent him a challenge of finding 200 new signups to download the Revolut app, open an account, deposit ten Euros, and ask for a card that would come by mail a few days later. "I thought about it and it seemed abusive to me, they play with people who are looking for work with a lot of enthusiasm, it's free work," said the whistleblower.
According to the bank, there have been 30 to 50 applicants going for the same position who have not complained about the recruitment activity. Eldiario calculated that with 200 signups per candidate, that's approximately 8,000 new signups that Revolut is receiving without compensating the people responsible.
The Practice is Perfectly Reportable
In many publications and interviews, Revolut mentioned that they are proud of their organic growth numbers and low acquisition cost. The purchase price is currently one Euro per customer which is significantly lower than the 40 that their competitors are spending.
Emilian Mellino, a former financial journalist from the Financial Times Group and Reuters, spoke up about the issue on Twitter. He noted that it's an unfair practice, especially since there is currently over 15 percent of people who are unemployed and desperate for work in Spain. Revolut quickly responded mentioning that they had shut down the task.
While Revolut apologized for their actions, Mellino questioned their apology citing that the company's head of PR justified the policy in the interview with another journalist, while the head of business development sees the task as a way to show dedication and hustle for the company.
According to the CCO Union, individuals can report companies which that use the same or similar recruitment practices. From the view of union regulations, the company is in the wrong. The union noted that it's shameful to have people work for free without any guarantee or assurance. Furthermore, there's also a lot of complex topics in banking that cannot be marketed by those who are inexperienced.