Cryptocurrency Exchanges and Bank Enter Data Sharing Agreement in South Korea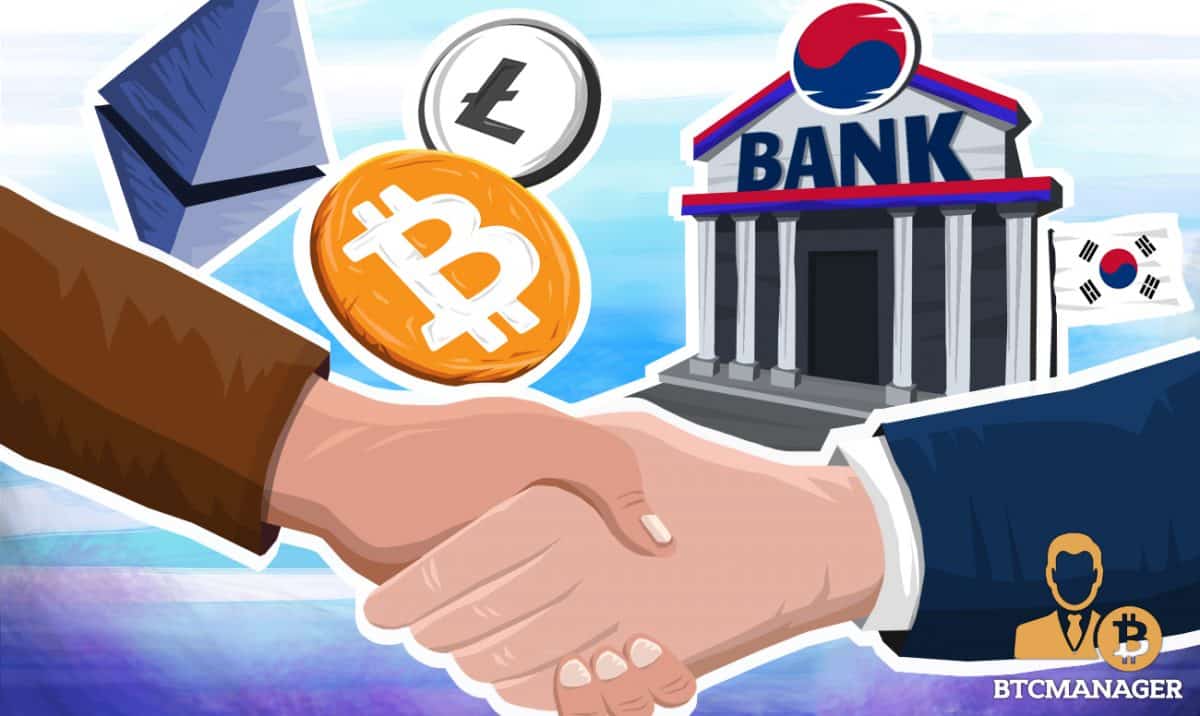 The South Korean government has announced that six of the major domestic banks are being configured to work closely with some cryptocurrency exchanges. With the introduction of this new system, regulatory bodies will require exchanges to share data with the respective banks.
Sweep of Conscious Regulation
The Korean Financial Services Commission (FSC) made the announcement on January 21, 2018.
The verification system to be implemented means no longer will there be an allowance for traders on cryptocurrency exchanges in the country. Moreover, said traders wouldn't be able to use virtual accounts to trade anonymously.
Virtual accounts had previously been given to customers by the banks in order to trade on the major crypto exchanges in the country. A recent ban by regulators put a stop to financial institutions issuing these virtual accounts until there is the full implementation of the new system.
Ultimately, individuals looking to trade will need to verify that the name used for their bank accounts and crypto exchanges are identical. This stipulation is set to be implemented on January 30, 2018, despite previous speculation that the apparatus would be lanced on ten days earlier.
In their announcement, the FSC disclosed that there are a total of six commercial banks who will participate: Shinhan Bank, KB Kookmin Bank, the Industrial Bank of Korea and Nonghyup Bank.
The FSC alongside the Financial Intelligence Unit also conducted inspections at the beginning of January into the six Korean financial institutions to better determine their guidelines for anti-money laundering in the realm of digital currencies.
The new real-name system is going to be fully compliant with these AML guidelines. The aim is to block any legally-obtained funds from being exchanged to digital currencies, as well as helping to identify any minors who are by law not allowed to invest in virtual money.`
All banks will be subject to these AML obligations meaning that they need to maintain and check the transaction records of all traders of cryptocurrencies.
This move is yet another in a series of attempts to aid the government to effectively regulate cryptocurrencies, as well as helping to implement a comprehensive system of taxation for those engaging with cryptocurrency trading.
The measures being introduced mean that people cannot trade anonymously is a massive step forward in the right direction for the authorities, as people will not be able to easily hide their gains any longer.