South Korean Authorities Points its Searchlight on the Bank Accounts of Cryptocurrency Exchanges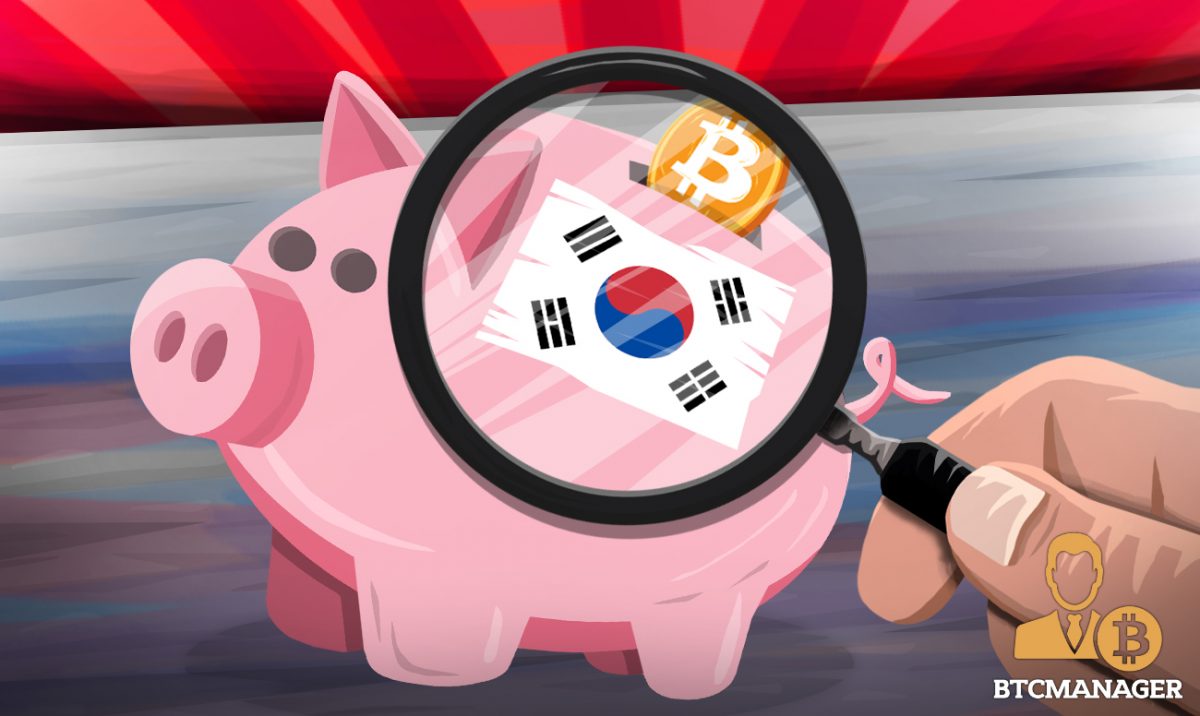 There has been a lot of 'scary' news from South Korea concerning bitcoin and cryptocurrency regulation in recent weeks. Just yesterday, the South Korean Financial Intelligence Unit and Financial supervisory service said they would jointly inspect the bank accounts of cryptocurrency exchanges in the country.
One Week, One Trouble
The Financial Services Commission (FSC) and the Financial Intelligence Unit, which are two critical financial regulatory bodies in South Korea said on January 7, 2018, that they would scrutinize bank accounts of cryptocurrency exchanges in six major banks, in a bid to check money laundering and illegal practices. The six banks include Woori Bank, Kookmin Bank, Shinhan Bank, NongHyup Bank, Industrial Bank of Korea, and Korea Development Bank. Yonhap, a Korean news site, said this latest development from the financial authorities is a "rare move." It also reported that:
"The officials will carry out an intensive probe into virtual accounts that the six lenders have provided to cryptocurrency exchanges said an official of the Financial Services Commission (FSC). As of December, the number of accounts related to cryptocurrency exchanges came to 111, and their combined deposits are estimated at two trillion won ($1.8 billion) the authorities will check whether the six banks carried out their obligations to prevent money laundering in managing virtual accounts."
The Korean authorities have declared they will block inflows of funds into exchanges and shut down crypto exchanges found wanting in any way and will also stop banks from issuing new virtual accounts to cryptocurrency exchanges as from January 20, 2018.
The Chairman of the FSC held a press briefing on January 8, 2018, to further shed more light on the inspection and other vital issues about regulation of cryptocurrencies. The country's most senior financial regulator, Choi Jong-ku, said:
"Virtual currency is currently unable to function as a means of payment and it is being used for illegal purposes like money laundering, scams and fraudulent investor operations. The side effects have been severe, leading to hacking problems at the institutions that handle cryptocurrency and an unreasonable spike in speculation."
It is important to note that South Korea has been in the process of regulating its cryptocurrency ecosystem since 2017. On December 13, as reported by BTCManager the Korean government held an emergency meeting concerning cryptocurrencies, focusing much attention on the bitcoin boom and ubiquity in the country. On December 3, we also reported that the Korean authorities are putting the finishing touches to the regulation of cryptocurrency space in the Asian nation.
This latest move by the FSC to look into bank accounts of cryptocurrency exchanges might be a part of the new crypto regulation in Korea, and this could have a dire effect on the cryptocurrency market in general because one of the significant strengths of bitcoin is in its decentralized nature and near anonymity in financial transactions.