Cryptocurrency Payments Provider Wirex Adds Ripple to Wallet and Card Services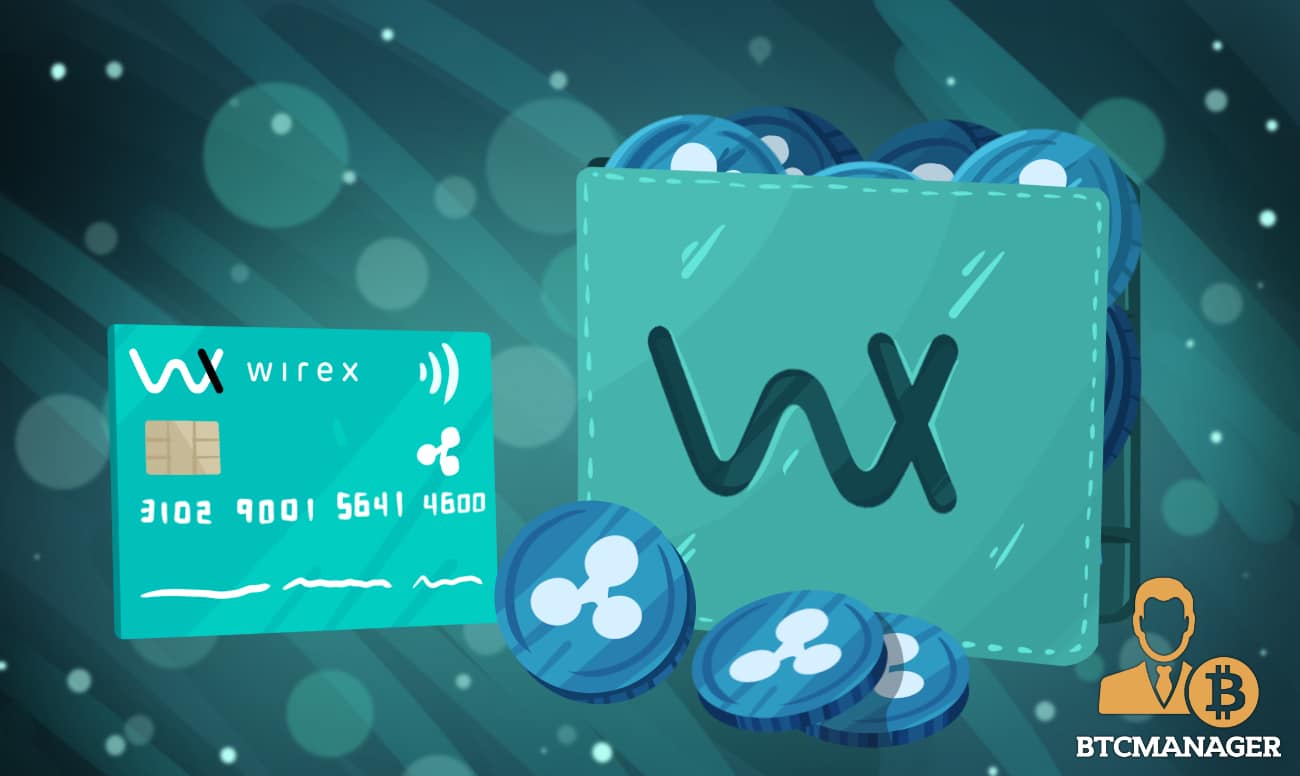 Cryptocurrency wallet and card provider, Wirex, added a Ripple (XRP) wallet to their portfolio on July 23, 2018, making the London-based company among the few to offer XRP tokens for accessible public use.
Wirex Adds XRP Supported Cryptocurrencies
Wirex has an estimated 1.7 million clients in over 130 countries and offers cryptocurrencies like Bitcoin, Bitcoin Cash, and Ethereum, along with deposit services for over fifty other altcoins.
Formerly known as E-Coin, the company rebranded in February 2016 to Wirex, along with introducing and offering a slew of other features. Currently, the multi-currency accounts hold USD, GBP, and EUR and provide linked debit cards built over VISA's protocol. All payments cards are in line with globally-followed card systems and feature PCI DSS-certification.
While the XRP token is questioned by members of the cryptocurrency community on its utility and security status, the cryptocurrency retains third-place ranking based on total market cap, as per data collated on CoinMarketCap. It remains one of the most popular digital assets.  
Ripple Labs stipulates the XRP token finds primary use in facilitating interbank transfers and cross-border references via a decentralized blockchain mechanism. Interestingly, the company has historically maintained that the XRP token exists to support the traditional finance ecosystem, in particular the $155 trillion remittance market, instead of expressing as an alternate, "anti-bank" ethos.
In a mail to BTCManager, Wirex co-founder, Pavel Mateev, explained the company's choice to add XRP:
"Ripple's stability – and the innovative technology behind it – was the main reason that we chose XRP to be our next altcoin offering. Its incorporation into banks, payment providers, digital asset exchanges and corporates is what makes it stand out from other cryptocurrencies."
The XRP token is currently used by individuals and corporations to remit money around the world at low costs, in contrast to substantially expensive options like Bitcoin.
Matveev concluded the mail with these statements:
"While the value of most cryptocurrencies is influenced by the oscillations of Bitcoin, XRP is independent of the Bitcoin blockchain. It has grown considerably in value – with some significant gains in the last year. We are thrilled that we are able to offer this innovative new wallet on the Wirex platform, as there has been an increasing demand for the token."