Cryptocurrency Regulation: Lawmakers in Rhode Island Introduce Bill Exempting Some Tokens from Securities Law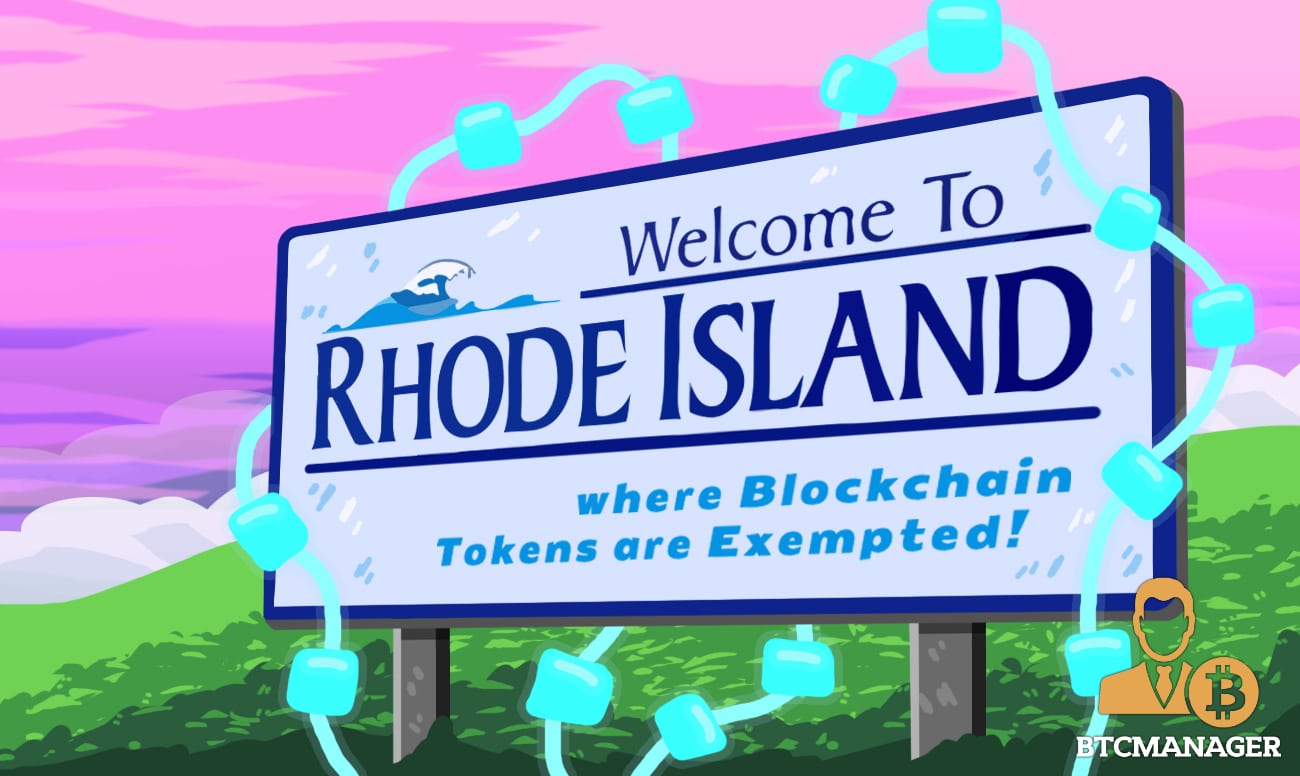 A group of state lawmakers in Rhode Island has introduced a bill that will provide an exemption for some cryptocurrency tokens from securities law. Rhode Island becomes the next state after Colorado and Wyoming to go about establishing clear-cut regulations for the emerging virtual currency landscape.
Bipartisan Legislation for Cryptocurrency Tokens 
A bipartisan alliance of five Republican and Democratic senators on February 27, 2019, introduced house bill 5595. The bill seeks to amend the state's Uniform Securities Act concerning the status of some cryptocurrency tokens as securities.
According to the details of the bill, lawmakers want exemptions from securities regulations for tokens deemed to be utilities. The lawmakers defined utility tokens as digital assets issued for a "consumptive purpose." The bill goes on further to state that such tokens bestow on the owner the right to access products and services contained in a blockchain network.
The bill also wishes to extend exemptions to tokens that do not satisfy the above requirement. An excerpt from the bill detailing this exemption reads as follows:
"(C)If the token does not have a consumptive purpose available at the time of sale, the initial buyer of the token is prevented from reselling the token until the token is available for use for a consumptive purpose; or (D)The developer or seller takes other reasonable precautions to prevent buyers from purchasing the token as a financial investment."
Apart from the tokens themselves, the proposed piece of legislation also includes a provision for brokers of tokens deemed not to be securities. According to the bill, as long as such brokers file a notice of intent with the secretary of state, they will not be defined as dealing in securities.
Utility – Securities Debate
There is yet no universal consensus on whether cryptocurrencies are utilities or securities. Back in December 2018, as reported by <em>BTCManager</em>, some members of the U.S. Congress want cryptocurrencies to be excluded entirely from the definition of a security.
Meanwhile, the nation's Securities and Exchange Commission (SEC) continues to maintain that most ICO tokens are securities. In Colorado, the state legislature recently passed a bill similar to that being proposed in Rhode Island.
Regulators in Colorado have come down hard on ICOs in the state for violating its securities regulations. It remains to be seen what impact, if any, the new bill will have on the situation.