Cryptocurrency Regulations Are a Waste of Time Says Former Indian Finance Chief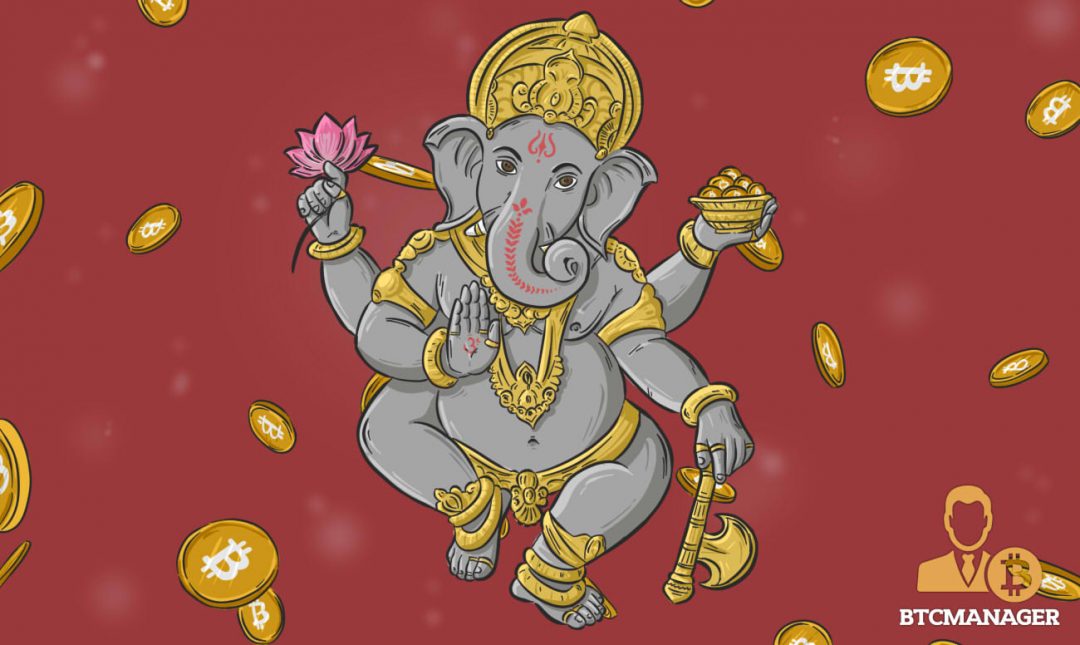 The cryptocurrency market continues to be a divisive matter in India. While the government and the country's central bank continue to issue warnings about the market, record numbers of Indian investors continue to pour into the market.
"Cryptos Should Be Banned, Period!"
While bitcoin isn't recognized as legal tender in the country, many retailers have already begun accepting the cryptocurrency as payment. Despite the best efforts of regulatory bodies, Indians appear to have taken well to the market.
In light of the several attempts made by the government, an ex-top finance ministry official has declared that cryptocurrency regulations are a waste of time.
Rather than worrying about how to regulate the cryptocurrency market, Shaktikanta Das believes that bitcoin and other cryptocurrencies should simply not be allowed at all.
Shaktikanta Das is a former Economic Affairs Secretary, and he headed the first panel set up to create modalities for a cryptocurrency regulatory framework. Speaking on the issue, Das declared that trying to regulate the cryptocurrency market is more than a tough task.
He iterated that it is impossible to monitor every single transaction and, as such, illegal activities will continue to flourish even under stricter regulatory environments.
The economics secretary is currently one of the members of the fifteenth finance commission examining the financial health of the current government.
No Tangible Asset Base Despite a History of Crypto Aversion
One of the key elements mentioned by Shaktikanta Das that does not augur well for cryptocurrencies is the lack of a tangible asset base.
In an interview with Quartz, he said that fiat currency is guaranteed by a central bank, but cryptocurrencies are "created out of thin air."
He called digital currency a parallel currency system that was not recognized by law and went as far as to declare that cryptocurrencies should effectively be illegal in the country.
While Prime Minister Narendra Modi has expressed support for blockchain, the country's government hasn't exactly been a fan of cryptocurrencies themselves.
As early as 2013, the Reserve Bank of India (RBI) issued warnings against investing in cryptocurrencies. The primary reason being the potential security threats associated with the market. Despite these series of cautions, however, the Indian crypto market has continued to grow.
Apart from the RBI, commercial banks have also come down hard on all cryptocurrency activities. The accounts of a number of cryptocurrency exchange platforms have been frozen by banks in India, for example.
BTCManager also reported that two Indian cryptocurrency trading platforms were due to shut down by March 5, 2018, due to unfavorable regulatory conditions.
In a budget speech delivered by Arun Jaitley, the country's Minister of Finance, he declared that the government did not recognize cryptocurrencies as legal tender. He also went on to say that the government was going to take the necessary steps to prevent the use of cryptocurrencies in financing illicit and illegal activities.
This news put the market into a panic as it came hot on the heels of similar rhetoric from South Korea. It acted as one of the catalysts for the massive sell-off that plunged the bitcoin price to below $6,000 in the early days of February 2018.
There are others in the Indian financial scene who have advocated for caution in the matter of cryptocurrency regulations.
Anirudh Rastogi, the managing partner at TRA, a law firm in India, is of the opinion that measures designed to curb cryptocurrencies can end up causing illegal underground crypto transactions to flourish.
Rastogi maintained that most of the exchange services offered a platform for legal transactions and that stricter laws would see most crypto transactions move underground where it would be more challenging to manage.