DappRadar: Blockchain gaming industry raised $320M+ in November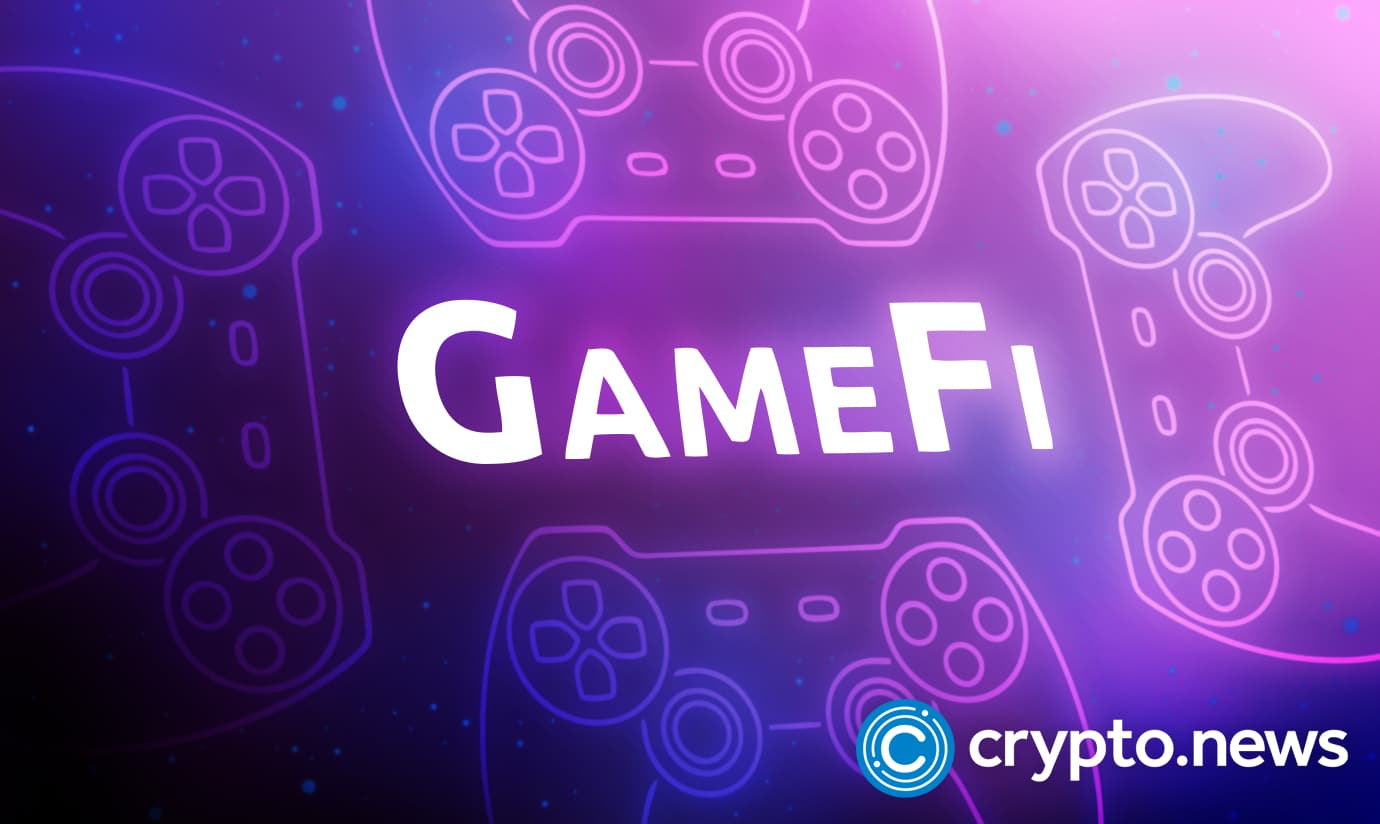 Despite the current gloomy market outlook and the sudden collapse of Sam Bankman-Fried's FTX exchange, DappRadar's Blockchain Games Report shows that the blockchain gaming ecosystem saw exponential growth in November, with a capital inflow of over $320 million.
An excellent November for Web3 gaming
Despite the FTX exchange collapse, whose death spiral has crushed numerous established crypto businesses so far, DappRadar's Blockchain Games Report has revealed that the blockchain gaming sector has not suffered any major setback due to the contagion, as the industry managed to raise over $320 million in November.
According to data from DappRadar, the Web3 gaming sector has been the least impacted by the crypto winter and FTX debacle, recording only a 12% decrease in daily unique active wallets from September to November 2022.
In October, the blockchain gaming industry had the same number of daily active wallets as in September (911,720), accounting for 45.71% of all blockchain activity.
Per the researchers, Alien Worlds and Splinterlands are currently the two most played Web3 games, with over 225,000 and 151,000 daily UAW registered in September. Another gaming platform, Trickshot Blitz's monthly activity, rose by 70% in October, reaching 23,086 daily UAW.
While blockchain games have continued to gain traction, the same cannot be said of the Solana blockchain project, which took the biggest hit on its activity due to its association with the bankrupt FTX.
The report notes that Solana managed just 2,326 daily unique active wallets, representing a decrease of 49.42% in November.
In the same vein, a good number of gaming and NFT projects, including Axie Infinity, Star Atlas, Aurory, and TapFantasy were also affected adversely by the FTX collapse.
Promising Web 3 gaming projects
The DappRadar Blockchain Game Report cites Alien Worlds as one of the most promising Web3 gaming projects for 2022. Alien Worlds was the most played blockchain game in October 2022, with an average daily UAW of 212,350.
Alien World's array of innovative and exciting games has contributed to its success so far. Alien Worlds recently launched its in-game DAOs as part of its new Planetary Syndicates model. By building on WAX, Alien Worlds has found it easier to create a delegated democracy of DAOs.
Dwarfed by only Alien Worlds, Splinterlands recorded an average daily UAW of 169,445 representing an increase of 5% in November. It will be recalled that in October, the project announced the launch of a series of digital cards. Splinterlands sold over 10 million packs of its Chaos Legion series during the past months.
Fantasy-themed game, Chaos Legion is among the promising Web3 games to watch out for. 15,000,000 packs of the card pack series have been produced so far. Chaos Legion's success is the latest in a long line of triumphs for the fantasy-themed digital card fighting game.
As Web3 gaming continues to gain ground, forward-thinking Web2 gaming projects are now integrating blockchain technology.
In November, leading gaming retailer, GameStop launched its new non-fungible tokens (NFTs) marketplace dedicated to gaming, in-game digital collectibles trading, and enabling easy access to the Web3 world. The platform includes popular games such as Gods Unchained, Guild of Guardians, and Illuvium.
Move-to-earn continues to gain traction
The report notes that the move-to-earn sector has also attracted serious attention from gamers lately. Move-to-earn projects offer a range of products and services that reward players for performing real-life activities like running or walking. Move-to-earn applications provide an innovative way for users to make money while improving physical activity.
One of the most prominent M2E platforms, STEPN has over 2.23 million accumulated monthly users in 2022 and over 700,000 NFT shoes minted. The project is a game-changing way for players to earn money while physically exercising.
Another exciting M2E project is Step App (FITFI). Step App leverages the M2E concept to provide users with a unique experience. Players must stake upgradeable sneaker NFTs called SNEAKs to start earning rewards. The project is billed to launch its app on December 1 in Tokyo and will feature lots of celebrities, including Olympic gold winner, Usain Bolt. Other promising M2E platforms include Genopets (GENE) and Walken (WLKN), which recently surpassed the two million registered users mark.
Since Bitcoin (BTC) brought blockchain technology into the consciousness of the world, the nascent technology has continued to gain adoption across many sectors of the global economy, from finance to healthcare, down to arts and entertainment. Still, perhaps the most exciting use of blockchain has been in the gaming industry.
The blockchain gaming space has grown from a tiny ecosystem with only a handful of players, to an industry valued at over $3 billion as of 2021, with the Web3 gaming market size projected to hit the $40 billion mark by 2026.
While the blockchain gaming sector is relatively new compared to other ecosystems in the crypto space, it's fast establishing itself as one of the most exciting and promising niches in the sphere. In October and November alone, more than $500 million has been raised by blockchain gaming projects despite the current bear market.