Dark Web Marketplace Moderator Gal Vallerius Signs Plea Deal After Illegal Bitcoin Transactions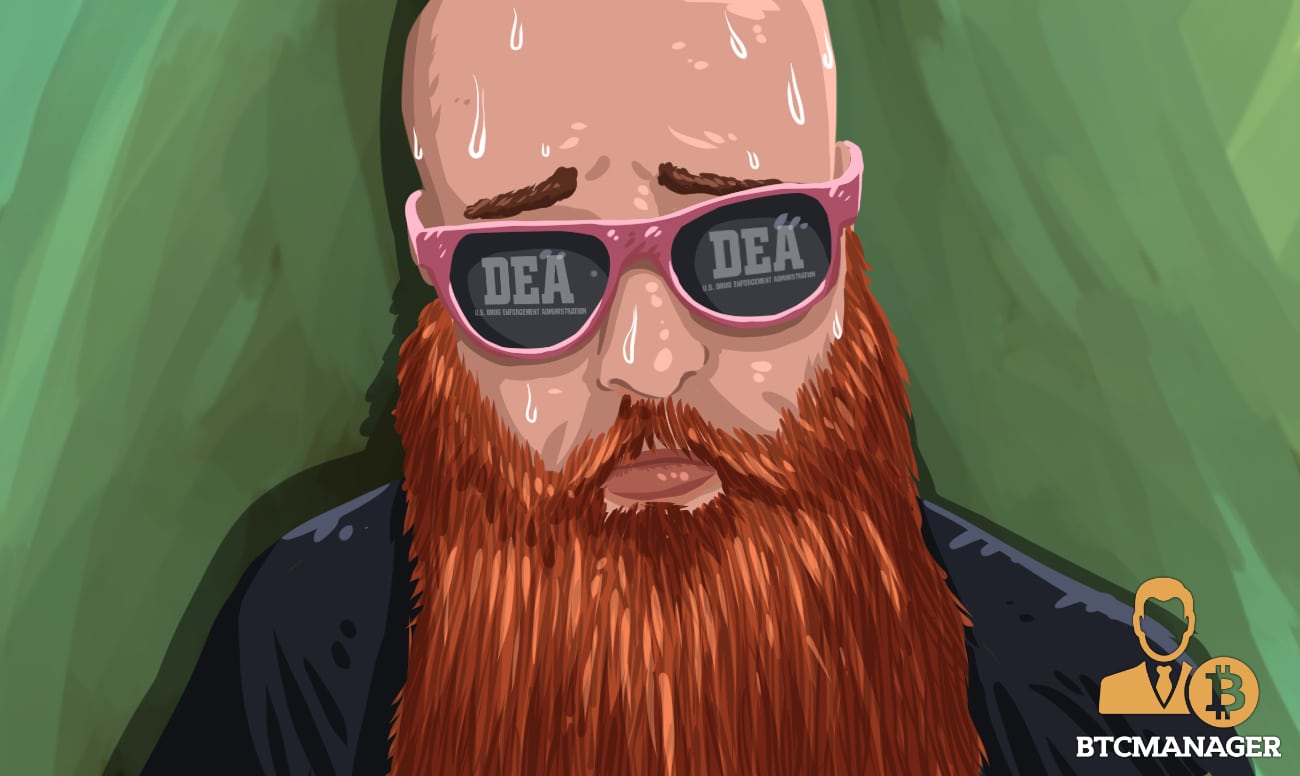 A French national by the name Gal Vallerius has entered into a plea deal with American authorities pleading guilty to counts of drug trafficking and money laundering. Vallerius attempts to avoid a lifetime jail sentence in the U.S. for his illicit dealings on the dark web.
Dream Market's Cryptocurrency Economy
The charges stem from Vallerius' activities on the dark web marketplace Dream Market. Through a multi-year investigation into the marketplace, Drug Enforcement Agency (DEA) agents were able to identify some of the individuals behind the illicit online bazaar.
On Dream Market, customers can procure a wide array of illegal and illicit goods and services. It is possible to purchase restricted items such as drugs, counterfeit electronic products, and stolen material. Moreover, people can buy services such as hacking and counterfeited identification cards or passports.
The website operates similarly to regular online marketplaces. However, one important distinction is that payments are typically made in cryptocurrency to protect user identities. Additionally, the bazaar will hold the funds in escrow and release them to the vendor once the goods or services are delivered.
In this way, the marketplace provides a mixing service which makes it difficult to identify the true origin of a payment. This provides an additional level of anonymity to both the customer and vendor.
To access Dream Market, vendors and customers alike must use the Tor Browser. This browser obscures the IP addresses of the devices that connect to it. The combination of the Tor browser which guarantees two-way anonymity, aliases on the site and pseudonymous digital currencies, as well as the coin mixing, makes it difficult for authorities to identify the people behind such marketplaces.
What Happened With Gal Vallerius?
In the criminal complaint filed by the United States of America against Gal Vallerius, it is revealed that authorities had been investigating Dream Market since it popped up on their radar after its 2013 inception.
They were able to identify several traders offering drugs for sale on the site. "Since at least February of 2016, agents identified narcotics vendors operating on Dream Market under the following monikers: DigitalPossi2014, ReximusMaximus, and MethForDummies" the complaint reads.
Moreover, DEA agents were able to purchase drugs from the vendors through Dream Market more than once. The drugs were then delivered to postal addresses used for the undercover operation. "On several occasions, DEA agents have made undercover online purchases of crystal meth, LSD, and hydrocodone from the aforementioned vendors on Dream Market and received the drugs via U.S. Mail, shipped to undercover mailboxes in Miami, Florida."
In the course of the investigation, the agents identified a user by the name "OxyMonster" who acted as both an administrator and vendor on the illicit marketplace. "The user "OxyMonster's" title was marked as Senior Moderator. Agents clicked on the user "OxyMonster" and were taken to "OxyMonster's" profile on Dream Market.
The profile stated that "OxyMonster" was a Senior Moderator on Dream Market, whose profile was registered on the Dream Market Forum on May 10, 2015. OxyMonster updated the site with the details of other moderators as well as the drugs that he was selling.
While the authorities were able to procure drugs from the vendors on the site, they were unable to link them to their real-world identities. However, OxyMonster made a mistake that led to his eventual identification and apprehension. In February 2013, he created a tip jar and added the link to it on his profile on Dream Market. A tip jar is a way through which people solicit or encourage small payments as a way to express gratitude for satisfactory service.
Through blockchain analysis, authorities got a lead to the vendors' identity. "After observing the bitcoin "tip jar" advertised by OxyMonsyter,' agents analyzed the incoming and outgoing transactions from that bitcoin address and learned that 15 out of 17 outgoing transactions from the "OxyMonster' 'tip jar went to multiple wallets controlled by French national Gal Vallerius on Localbitcoins.com."
Upon further cross-examination of Vallerius' writing styles on his social media accounts such as Twitter and Instagram, authorities were able to confirm his identity. In his posts as a moderator on the Dream Market and his social media publications, there were similarities such as the frequent use of quotation marks, intermittent French words as well as the word cheers.
Vallerius' Arrest
In August 2017, Vallerius traveled to the U.S. for participating in a bearding competition. He was set to compete in the 'Full Beard' category at the 2017 World Beard and Moustache Championship, which was set to be held in Austin, Texas. Upon his arrival at the Atlanta International Airport, he was intercepted by the authorities.
Following a search of the items found on his person, agents were able to confirm that he was indeed OxyMonster. A border search of his laptop upon his arrival at Atlanta International Airport confirmed his identity as "OxyMonster. On his laptop was the TOR browser, apparent login credentials for Dream Market, $500,000 worth of bitcoin, and a PGP encryption key entitled "OxyMonster" which matched that advertised as OxyMonster's' on Dream Market." He was subsequently arrested.
The authorities described the charges leveled against him. "The defendant first participated in this conspiracy by becoming a vendor on Dream Market. As a vendor, he sold Oxycodone and Ritalin under the moniker "Oxymonster". Shortly thereafter, Dream Market employed the defendant who acted at times as an Administrator and Senior Moderator.
In these positions, he played a role supporting the daily illegal transactions between buyers and vendors on Dream Market, such as the trafficking in narcotics, and the laundering of Illicit proceeds using virtual currencies, Dream Market's tumblers and the dark web. This was done in concert with additional known and unknown administrators, moderators, and vendors on the Dream Market."
In the months following his arrest, prosecutors attempted to secure a lifetime jail sentence for Vallerius. He has managed to avoid this outcome by pleading guilty to the two charges. He is currently awaiting sentencing which may include a twenty-year jail term as well as fines.
Crack Down on Dark-Web Marketplaces
Vallerius' arrest and sentencing is part of a more significant effort by worldwide authorities to crack down on marketplaces offering illicit goods and services.
In the past week, Roger Thomas Clark, alias, "Variety Jones" was extradited to the US from Thailand to answer charges related to the now-closed Silk Road marketplace. Clark was allegedly Ross Ulbricht's right-hand man in the operation.
Ulbricht, the alleged former administrator of Silk Road, is currently serving a life sentence after he was found guilty of drug trafficking, money laundering and operating an organized criminal enterprise.