DashDeals Now Offering an Investor Asset-Based Rewards Program Combining Traditional Commerce with Digital Assets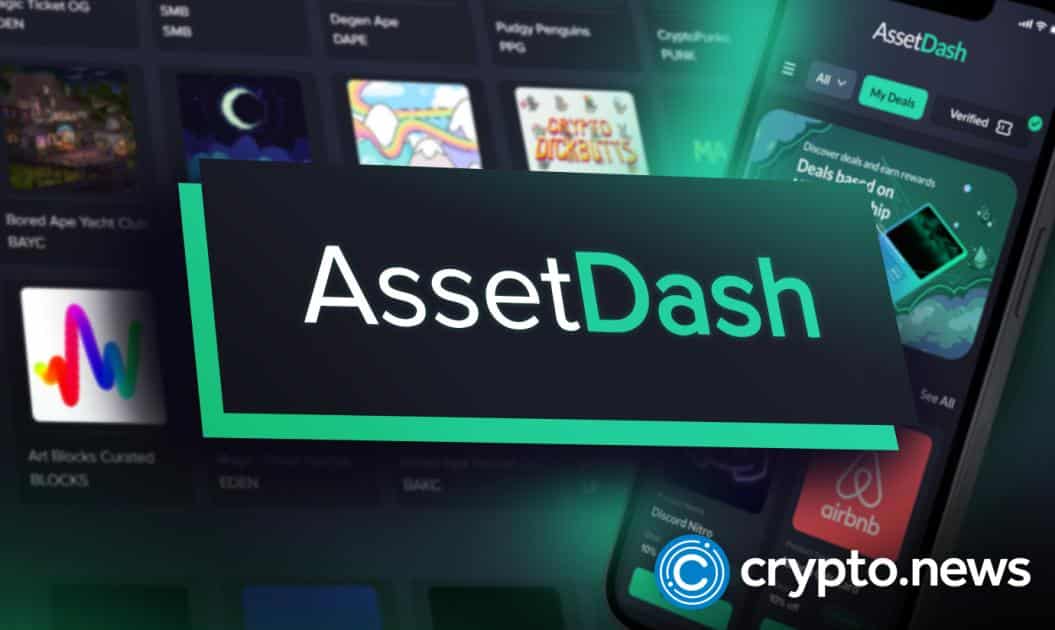 AssetDash, the all-in-one portfolio tracker for investors, announced the introduction of DashDeals, a rewards program that enables NFT holders to take advantage of in-person offers, discounts, and gift cards at particular stores.
Digital Currencies and Global Reach Expected to Grow
The unique Web3 rewards scheme is entirely based on asset ownership. Owners of several items, including DeGods, Solana Monkeys, Magic Eden's Magic Tickets, Degen Apes, CryptoPunks, Bored Apes, Moonbirds, and Doodles, are initially qualified to receive DashDeals incentives.
Goldman Sachs analysts predict that current global investments in Web3 technology might create a $8 trillion digital economy. More shops want to participate as key platforms like Shopify embrace Web3.
AssetDash last month unveiled the industry's first DashDeals Shopify app, which enables merchants to instantly offer bargains to NFT holders and speed up adoption. Brands can now easily reach out to Web3 communities thanks to their new DashDeals rewards system, and holders of certain NFTs have access to hundreds of product discounts, including ones for Unstoppable Domains, Amazon and Apple gift cards, fashion labels like Ubuntu, and digital goods.
The rewards system, which unites traditional and digital commerce, gives digital collectibles a whole new level of utility and makes it simple for businesses to reach out to new potential customers.
The Move Is Expected to Offer Deeper Connections to Brands and Partners
The AssetDash Platform is taking an exciting next step with DashDeals, and the SMB community will profit from it, the MonkeDAO board said in a statement. "NFT collections should offer advanced connections to various brands and potential partners thanks to DashDeals, in addition to utility to holders.
Not only is MonkeDAO pleased that some of its members have invested in AssetDash, but it is also pleased that a project developed by its members is being used to benefit the ecosystem as a whole."
Collectors and investors need a smooth way to track their assets because the entire market cap of all cryptocurrencies is currently about $999 billion and is expected to increase four to five times by 2030.
In order to assist the booming digital economy, AssetDash offers an easy way to track and monitor your portfolio. Investors can now track all of their investments and get rewards based on their assets in one location with the introduction of DashDeals reward systems.
According to Matias Dorta, CEO of AssetDash, "DashDeals extends the concept of 'AMEX Rewards' to the ownership of digital assets." "Investors can easily access hundreds of deals based on assets they already own using DashDeals, and companies can easily get their products in front of the Web3 community."
What's AssetDash?
AssetDash, one of the top-rated apps in the App Store, offers simplicity to today's investors by supporting more than 150 platforms, wallets, blockchains, and other technologies. The best contemporary operating system for investors in the modern day is AssetDash. Investors may track everything through a single portfolio on one slick mobile interface, including cryptocurrencies, stocks, and NFTs.