Dave Hodgson of NEM Ventures interview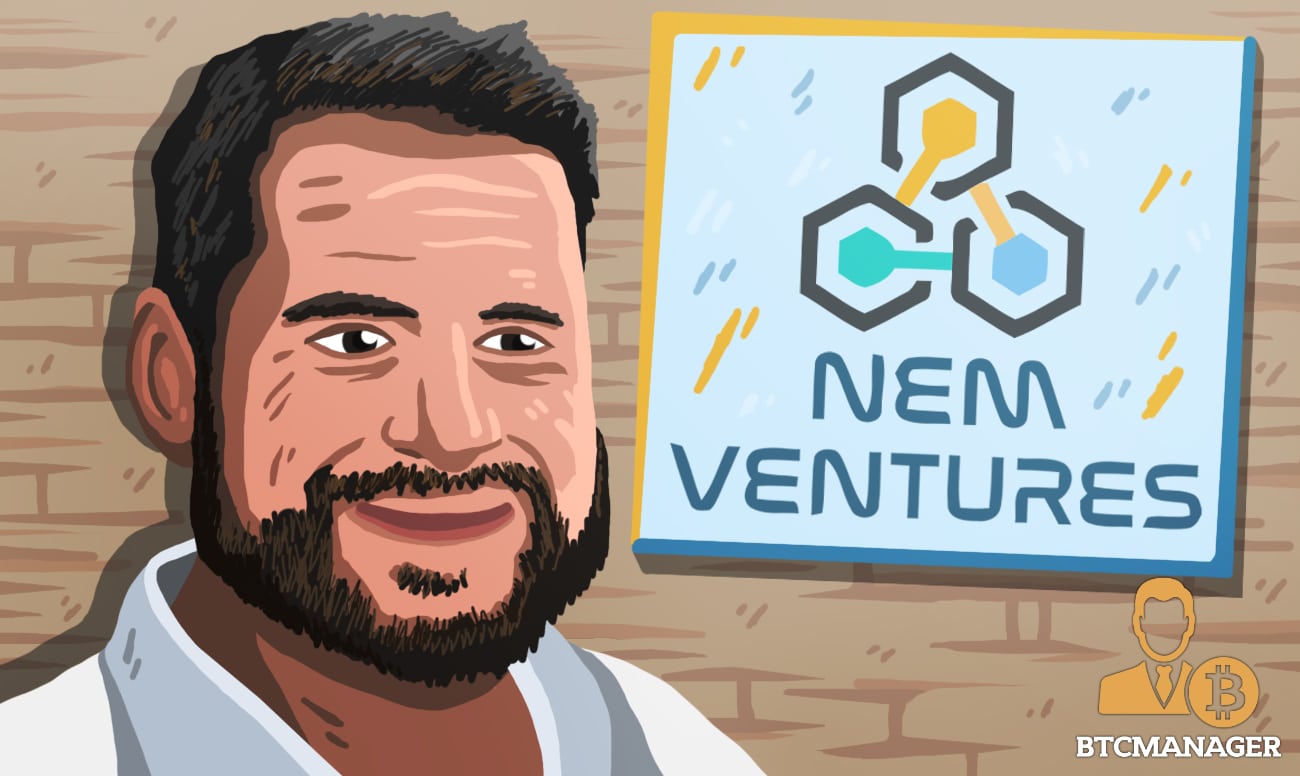 Just as bitcoin seems to be approaching the next bull run, we speak to Dave Hodgson, the Director and Co-Founder of NEM Ventures about their upcoming projects, what this bull run could mean and ICOs.
BTCManager
About two years ago, ICOs seemed to be the most popular option for a Blockchain firm looking to raise capital. Now, the venture capital route seems to be taking over and ICOs seem less popular. What, in your opinion, caused this shift?
Dave
Our view is that ICOs were seen by some as an easy way to raise free money and proposals were often very poorly written and significantly overvalued. Any basic due diligence was enough to undo a lot of these blockchain projects. Over time, investors matured and became skeptical of ICOs, which happened to coincide around the time of several high profile scam ICOs. In addition, the raises were often in ETH & BTC which over a protracted period were dumped successively on the markets – causing significant downward price pressure. Investors holding those base cryptocurrencies saw their base holdings devalue as a result of several causes, which made them less inclined to spend them. Many of those high net worth individuals took lessons from traditional finance and firms such as ours and crypto family offices spawned out of the maturation of the investors. So it is a few elements combining at or around the same time.

BTCManager
How much does the crypto market volatility affect the amount of investment that is given towards Blockchain projects, particularly from large firms?

Dave
Market volatility doesn't affect the amount we're prepared to invest, per se. Rather, what we consider before investing in a project is whether it is commercially viable and has good macro factors to make it an investable opportunity. Naturally, holding an investment budget in crypto, which is subject to volatility, can mean it is worth more or less in a given week, so the number we can afford to back fluctuates. At this stage, we haven't experienced significant challenges and NEM Ventures established in the falling market, so we are now benefitting from the rise we've experienced in early 2019.

BTCManager
NEM Venture's first project was Vimba, a New Zealand-based platform that allows the instant purchase of crypto. Could you tell us a bit about that and what other projects you are looking into?

Dave
Vimba is an established company that has been in operation since 2014 in New Zealand. Backed by the NZ Government and significant crypto investors, they have weathered the "crypto winter" well and are scaling into the UK and Australia in the short term, followed by the rest of Europe. Their business has maintained revenue better than many of their larger competitors.

Vimba's success is in part due to their Regular Savings product, which allows for the dollar cost averaging of crypto purchases. Essentially, what this means is users set a monthly savings amount from their bank and Vimba sends them crypto purchased at a wholesale discount, which allows users to benefit by buying through the dips and in small amounts. They also have an instant buy/sell feature, which in the UK is hooked into the core banking infrastructure, enabling the almost instant deposit of fiat and receipt of crypto, and the reverse. This feature is something Vimba achieved before other key players in the industry, even Coinbase. The founding team are incredibly passionate and have big visions for the future of traditional banking, as you can see in CEO Sam Blackmore's video.

In terms of other projects we are looking at, unfortunately, we can't divulge that information as it's commercially sensitive for both us and the proposers. However, we will be sure to transparently communicate these announcements, so stay tuned for more information!

BTCManager
Could you walk us through the process of getting a project supported by NEM?
Dave
Here is a step-by-step walkthrough of the process to get a project supported by NEM Ventures:
1) First you need to have an idea, create a commercially viable plan, and start working on the NEM protocol
2) Next, you write a pitch deck and submit it via our website
3) From there, we will review the pitch deck and if we see potential on the surface, we will ask you to sign an NDA
4) After that, you will submit a business plan and financial forecasts
5) NEM Ventures then conducts due diligence over a couple of rounds of questions, interviews, research, etc.
6) If the project passes, deal terms are negotiated
7) Next, if the proposal is investable, it goes to the Investment Committee for review
8) Finally, the decision is given shortly after, the paperwork is completed and the settlement occurs.

If the information is well structured and mature when we receive it, we can go through all of the steps above in 4-6 weeks. Generally, though, it takes 2-3 months from start to finish to decide if we'll provide financial backing to a project.

BTCManager
While NEM Ventures allows pitches of all sorts of proposals, do you find any particular niche of projects is sent your way more?
Dave
I wouldn't say we have a defined niche at this stage as we have received a wide variety of proposals. Overall, we've received 59 proposals in 3-4 months, ranging in size from $50k to several million, from pre-seed stage to seed and series A. Some of these proposed projects were from with established platforms and customers looking to scale, others with an idea/PoC/plan. It really is a mixed bag at this stage, but we imagine this will change gradually over time.

BTCManager
The CEO of MasterCard recently stated that many Blockchain projects do not live up to their potential beyond their Proof-of-concept. How true is this in your experience?
Dave
Frankly speaking – it is true thus far, but is deliberately misleading. We believe wholeheartedly that some blockchain projects will deliver on their potential. Ripple, for example, is one project that is already beginning to do so in the cross border banking sector. Various protocol-level coin projects have also already lived up to some of their potentials. For example, Bitcoin has proven to be a store of value and Ethereum has created a huge amount of startup funding value transfer.

However, a large number of projects have yet to deliver on their promises and many are unlikely to do so. We are in the early stages of both a nascent industry and economic model, and in my opinion, it will likely play out over the coming years and decades. The delivery date of many of these projects cannot be fairly measured by examining them over 24-48 months, which is where the majority of blockchain projects are lifecycle wise.

In the same article, Mastercard's CEO acknowledges they are deeply invested in the technology and don't currently understand its business model; the article also says they have the third highest number of Blockchain related patents. Presumably, they do expect it to deliver on its potential in the future. There are paradigms with the early years of cloud computing which went on to deliver huge value but took longer than originally expected to gain mass adoption.

BTCManager
We're currently seeing a spike in crypto prices across the board. Would you say Blockchain advancement is starting to become independent of current market price?


Dave
Yes, and I believe it's been that way for a little while now. Any project that has been building and starting to deliver on promises during the market downturn implicitly demonstrates the fact that these projects are not tied directly to market prices. As well, this is not the first time we have seen such spikes and dumps – projects are still building and adoption is still growing so this seems a fair statement. There will always be some correlation, but there is evidence to suggest some divergence.

BTCManager
What does NEM have planned for the near future?

Dave
Most of the focus this year for the core developers and the NEM Foundation will be on Catapult – the new and improved version of NEM that is planned for later this year on Public Chain. Private Chain beta versions have been available for a few months and are being actively built on by a projects right now.

For NEM Ventures, we are focused on sourcing promising companies that have found or are looking for an enterprise-grade blockchain to support commercially viable ideas. As well, we are looking to develop further partnerships with startup campuses and incubators while building a strong, like-minded group of co-investment partners in preparation for ongoing increased adoption.