Decentralized Exchange Bitsquare Adds Mycelium Tokens & Fiat Pairs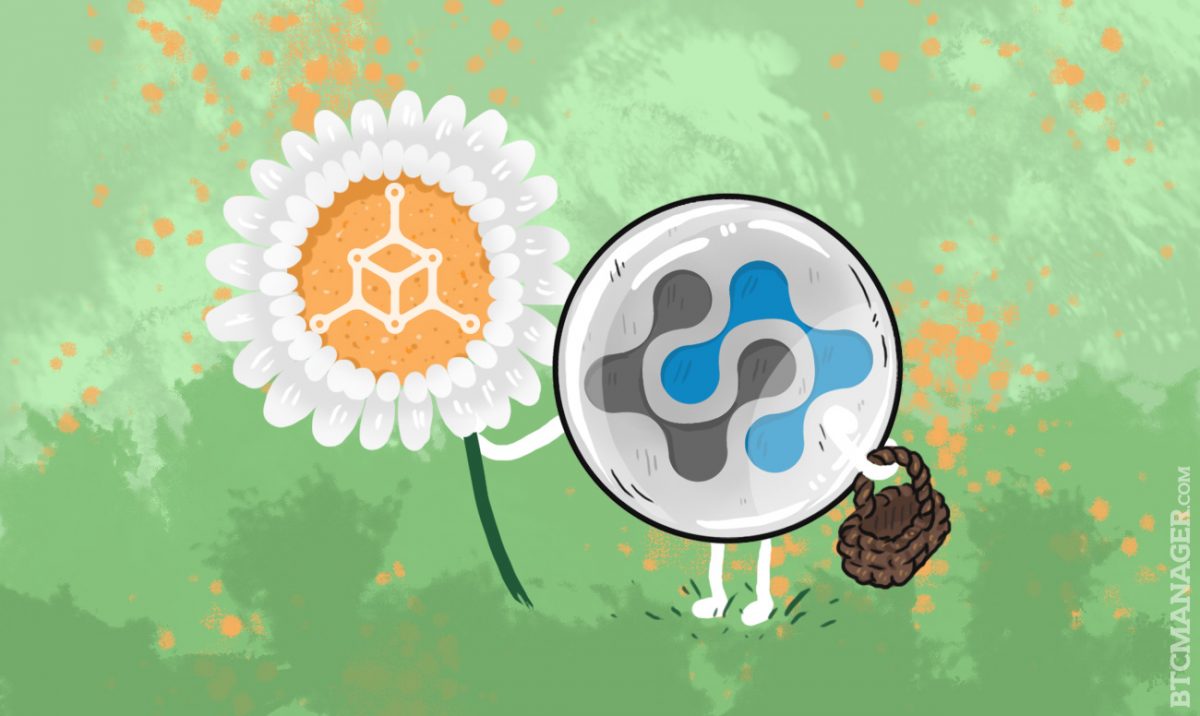 Decentralized cryptocurrency exchange Bitsquare has added Mycelium tokens among many other altcoins and trading pairs in its v0.4.9.3 update, which featured significant improvement in trade limits and user-focused functionalities.
Fifteen new altcoins and trading pairs were added as a core part of the update, including Steem Dollars, STEEM-USD, BTC-CNY, BTC-EUR, BTC-CHF, BTC-GBP, and BTC-AUD. The bitcoin-to-fiat trading pairs were long awaited by the bitcoin community and by traders that have been exploring alternative platforms to trade cryptocurrencies after the recent Bitfinex hack.
The update also featured increased trade limits (Altcoins: 2BTC, Banks: 1 BTC, Others: 1.5 BTC), which enables traders and investors to purchase and sell bitcoin and other altcoins for fiat currencies with ease, without having to deal with minimum trading limits previously established by Bitsquare.
With Bitfinex, a major bitcoin trading platform, experiencing a serious security breach due to its vulnerabilities caused by the centralization of the trading platform, users are attempting to migrate from existing centralized trading platforms and exchanges to decentralized bitcoin exchanges like Bitsquare.
Previously, users had several concerns in using the Bitsquare platform, and one of the major problems were the execution of cryptocurrency-to-fiat trade orders. The new update and some of the past few updates of Bitsquare have allowed users to trade bitcoin to fiat currencies with well-established security measures and robust software.
Prior to this update, users voiced their issues with the limits Bitsquare have set per trade. While the new update featured a substantial increase in trade limits, some users questioned the need for trade limits on a decentralized exchange, especially if all trades are settled on a peer to peer basis.
Bitsquare developers reemphasized the importance of such limits to users on online forums including Reddit, stating that trading limits reduce the risk involved in each trade which ultimately prevents loss of user funds and cryptocurrencies.
"BTC-Fiat trades are secured by a combination of measures. This is completely new territory in the crypto world and we want to get it right," said one of the developers of Bitsquare. "Especially since the limit is per trade and not per user. You can do hundreds of 'limited' trades at a time and thereby spread your risk. The limit protects users since the start of Bitsquare and it is doing so very effectively, as there have been no scam attempts. I wouldn't call it 'a very crude tool'."
The consistent development of the Bitsquare platform and recently exposed vulnerabilities of centralized bitcoin exchanges have led to a fast-paced growth of the Bitsquare exchange trading volumes, with litecoin, ether, namecoin, dash, monero, and EUR trading surging to nearly US$18,000 in daily volume.
Trade volume is picking up!
Thanks @litecoin, @Ether, @Namecoin, #DASH, @monerocurrency, #EUR traders! pic.twitter.com/yYo8IMSdmr

— Bisq (@bisq_network) August 11, 2016
To maintain its high trading volumes, Bitsquare expects to add more cryptocurrencies and app coins in the future. The Mycelium tokens, for instance, the newly added app coin on the Bitsquare exchange, is a share of the popular Mycelium wallet which users and investors can purchase in a crowd sale initiated by Mycelium.
The Mycelium tokens represent around 5% of the Mycelium wallet's shares, and the value of token continually increases simultaneously with the value of Mycelium wallet.
"Let's suppose that this time, with this crowd sale, it will be valued at 100 million USD. Imagine that when we sell another portion one year later it will be valued at 1 billion USD. So you will get 900 million USD multiplied by your portion (if you are the owner of 5% you will get 5% of 900 million = 45 million)," explains the Mycelium team.
With the Bitsquare exchange adding more cryptocurrencies and trading pairs, more users will be motivated to use the decentralized exchange over conventional centralized trading platforms. This will be crucial in repairing the reputational damage inflicted on Bitcoin through various hacks such as the recent breach of Bitfinex.