A Q3 Update from the Decentralized Freelancing Platform Storm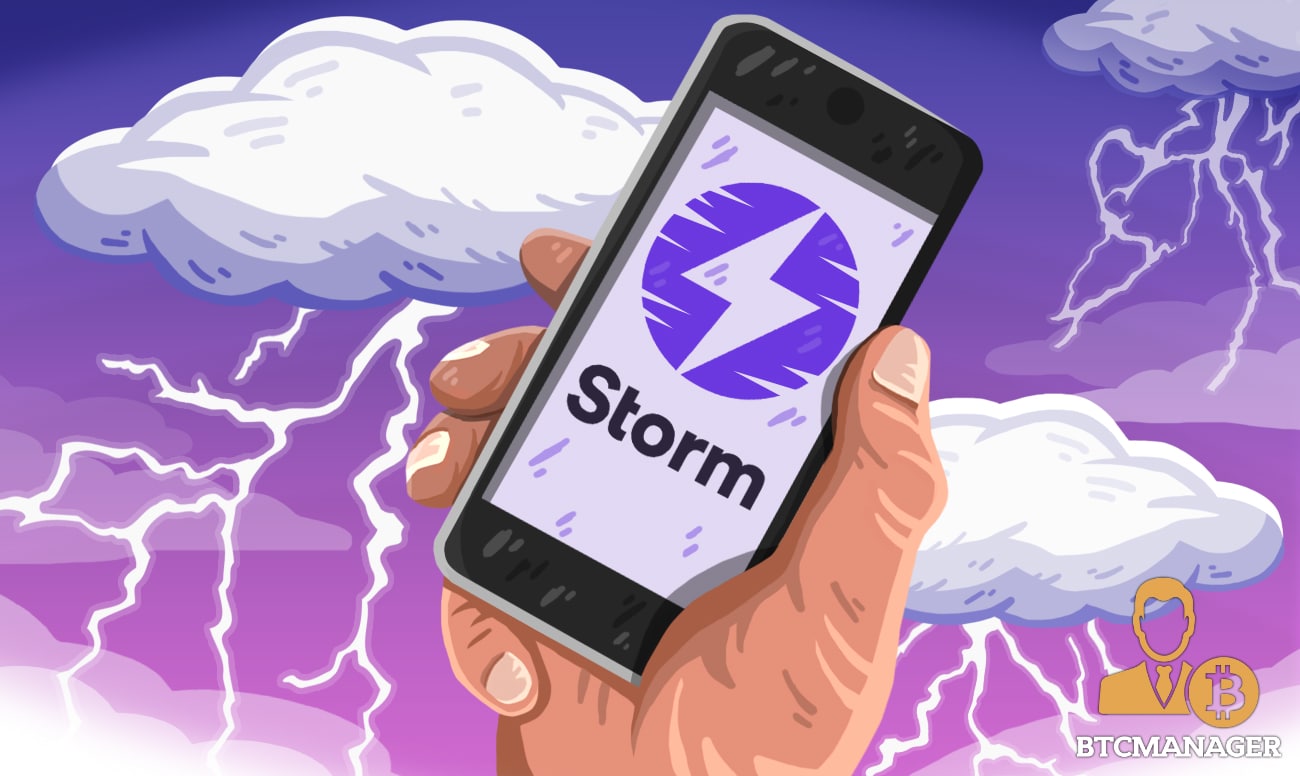 With the advent of new technologies, the global freelancer market is expanding. Today many people are leaving their day jobs and taking up gig assignments as they can work flexible timetables and have the freedom to pick up projects they feel they can execute at best. With technology playing its part, the regional boundaries have disappeared, and now mobile workers have access to the global market. Many companies are also shifting to this freelancing model as they can change their staff from project to project depending on the best skill sets they bring to the table.
Explaining Storm Market
The swelling size of the freelancing industry has given birth to portals which help in connecting freelancers with relevant projects. Unfortunately, all of these come with a significant problem. These platforms are centralized and are making good money by merely charging high fees, thus taking a large piece out from the freelancer's pockets.
Taking into consideration the problems of the centralized platforms, StormX Inc. rebranded its popular micro-task AdTech application "BitMaker " to "Storm Play" and integrated it with enhanced gamification and blockchain technology into its app. The company also introduced the Storm Token.
Storm Play now works as a user portal into StormX's existing micro-task marketplace, which is branded as "Storm Market" in the new rebranded app.
In simple terms, Storm Market is a decentralized marketplace for Storm Market members, also called Storm Makers, which include participants like sellers, companies, and buyers who connect and source the required services from the freelancers to complete tasks of varying levels. Once the task is completed, Storm Makers reward Storm Players with bolts on the platform which can be later redeemed for Storm Tokens and be sold or exchanged for various cryptocurrencies. The platform also allows the use of bitcoin and ether for payments.
Getting Storm Market on the blockchain, StormX envisions the platform to work as a decentralized platform where anyone can offer or engage in tasks using Ethereum's blockchain-based smart contracts which are powered by ERC20-based STORM tokens. This eliminates the centralized middleman that take commission from freelancers.
How Storm Play Works and Rewards
Storm Play was launched with a different approach in the digital marketplace industry as it used cryptocurrencies to transfer wealth between platform participants through an Android-based mobile application. The app allows users to earn bolts in three different ways:
Storm Play: With the Storm play app, the users can earn by playing various videos and trying out new products and services listed on the platform.
Storm Shop: The platform provides rewards to shoppers for purchasing products or requesting services through the marketplace.
Storm Gigs: Under this category, the users can earn bolts by performing micro-tasks like machine learning, QA testing and by performing P2P freelancing tasks.
Q3 Update on Storm Project
After a successful ICO campaign and boasting over 2.3 million downloads, the StormX community has been releasing continuous updates on the progress of the project. Recently, the company announced in its Q3 updates that the community is adding new members, partners, and products on Storm Play. The platform has been able to rope in well-known brands like Airbnb, Uber, Instacart, and NexonM to provide offers on the platform.
As per the stats released, the project has been able to attract 346 offers from leading brands, products, or services in Q3. There have been over 11.1 million video-based tasks and over 130,000 offer-based tasks completed in Q3. The total crypto rewards that were distributed to the user by the platform as of September 2018 were 228.3 BTC, 556.3 ETH, and over 23 million STORM tokens.
Storm, according to the company, has put blockchain to its best use and has silenced a lot of critics who poke holes in the legitimacy of the technology. The platform is accessed by users from over 180 countries and has been able to surpass volumes of even the best of the dApps available today.
Even with outstanding numbers, the project doesn't feature on DappRadar, as the project doesn't want to congest the already clogged Ethereum blockchain further. As a solution to this, the app uses its inbuilt ledger to record Bolts (its in-house point system) and aggregates its rewards to once a week. It then carries out batch transactions into multiple groups keeping the gas cost low.
The company has updated its loyalty program and has stated that it plans to give out over 900 million STORM tokens as freebies over next 18 months to loyal Strom Play users.
As far as the team is concerned, the project has announced that its team members are spread over across the globe and could be found in Seattle, South Korea, Cayman Islands, Philippines, Canada, Brazil, Croatia, and the Netherlands. As a result, it helps the team to adopt and integrate cultures and localization into their offerings. Storm has added three executives to its team which includes Mark Keeney, Ian Brillembourg, and Anurag Patnaik.