DeFi & Idle Gaming: A Match Made In Heaven?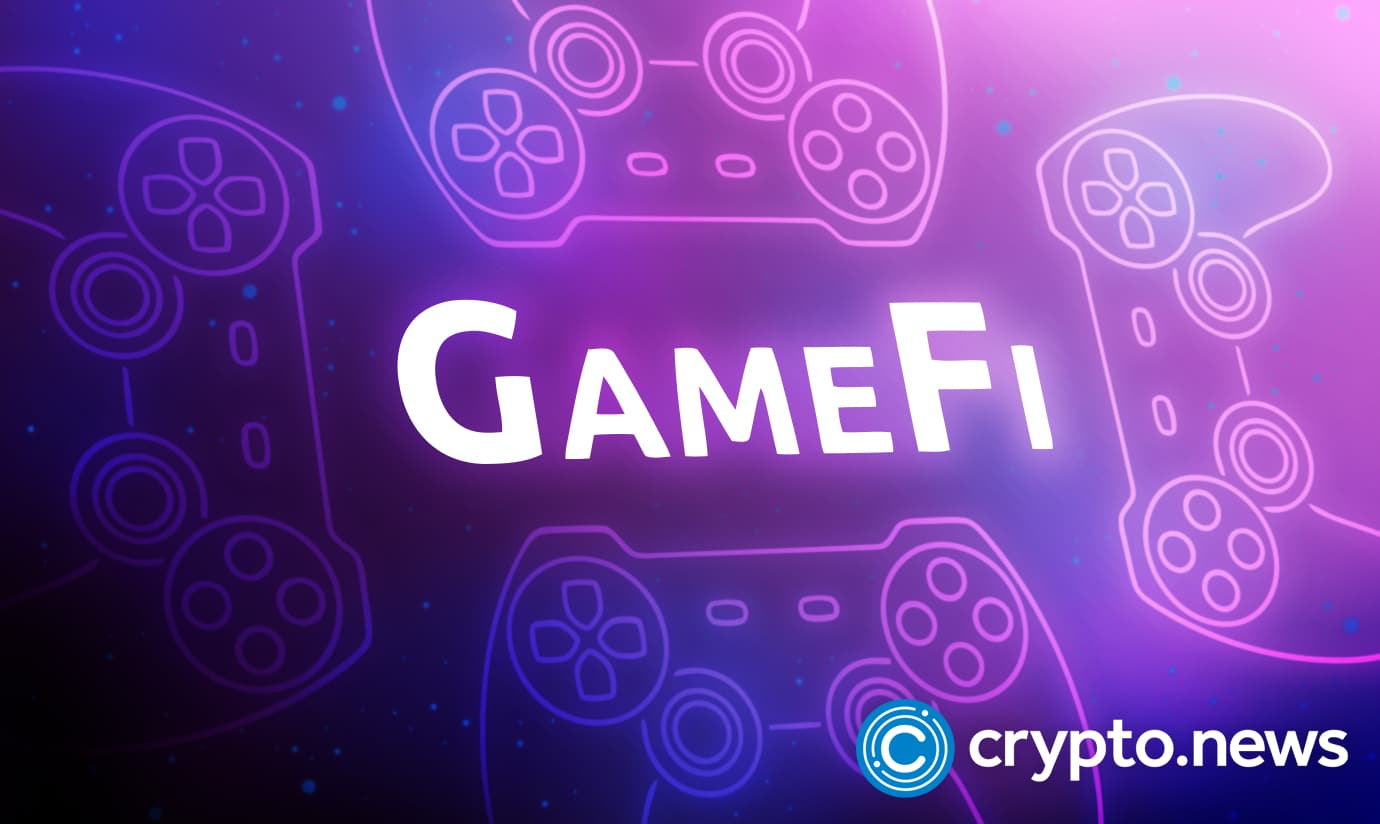 In 2021, the total value locked in DeFi protocols rose from 20 billion to 300 billion. This rapid interest in DeFi protocols was due, in part, to the innovation taking place in the blockchain space. Bitcoin rallied to over $69,000, and this spurred on increasing participation in the nascent DeFi space, with GameFi emerging as one of the more exciting developments of the space.
The mechanics of GameFi blend gaming mechanics, blockchain, cryptocurrencies, and NFTs so that users can take part in a gaming experience that has financial value. Since the DeFi summer, a plethora of Play-to-earn (p2e) projects have emerged, combining the concepts of passive income (via staking), with the experience of being consistently rewarded for playing games. 
Idle gaming has fused these two ideas together, allowing gamers to be rewarded in tokens that they can stake so their balance can grow when they are not playing. This can help to lure players back to a game by creating a financial incentive to keep returning and advance their progress.
As seen on the chart above, idle games manage to retain the most players. This is due to the dopamine hit these games can give to players due to the tangible progress players often see their actions are generating.
Remember that Facebook game, Farmville? Players could build farms and plant crops. This took idle time to grow, encouraging players to continue expanding their farm and cooperate with friends.  At its peak in 2010, Farmville had 84 million monthly users and used in-game currencies that players could use to reduce their waiting time.
Although Farmville managed to combine social networking with idle gaming, allowing players to earn is proving to be a more powerful incentive. Dubbed GameFi, the concept is a growing feature of the Metaverse; players can watch their tokens grow as they play, creating an immersive incentive-based reward system for players. Let's take a look at an example, Heroes of NFT, a project that focuses on creating a gaming and trading environment within the metaverse. Heroes of NFT provides a unique take on GameFi and DeFi, in which NFTs are the core component of the gameplay with a flagship collectible card game and unique staking method.
What are Heroes of NFT?
Heroes of NFT is a P2E turn-based collectible card game that allows players to build decks, set up matches and earn rewards for playing. Cards have different rarity levels: common, uncommon, rare, epic and legendary. Hero cards have attack and defence points that are used to battle opponents. The higher a card's attack or defence, the rarer the card. There are also spell cards, weapons and cosmetics that can upgrade and customise player's heroes.
Collectibility, trading and rarity ratings bring NFT collectibility to the game, so cards can be treated as collectibles, in-game tools to be used in-game and as commodities that can then be sold on the game's marketplace.
Delivering Gaming and DeFi
Heroes of NFT's idle game, Revenge, has successfully completed its community testnet and is ready to release. HON is awaiting the completion of their multichain bridge implementation to release the idle game.
It should be noted that while HON's idle game provides an exciting opportunity to onboard a casual gaming audience onto the Avalanche network, the main focus of Heroes of NFT is their flagship collectible card game which provides both gaming and DeFi elements and provides users with an opportunity to be a part of a megatrend, the Metaverse.
The idea behind creating a platform in which gaming and DeFi unite with NFTs to provide a unique token experience, is that it provides a passive income method for players, a new source of revenue for the project, a new utility for NFTs and the tokens, as well as farming options provided for the projects which have both NFTs and tokens.
Crucially, HON provides an example of the potential that NFTs have, with the team behind HON creating a unique utility that combines NFTs with token staking.
The main in-game currency for Heroes of NFT is the $HON Token. As well as acting as the governance token for Heroes of NFT for use in liquidity pools and for paying players their rewards, the $HON token is also combined with NFTs to provide a yield farming option.
HON is one of the first projects to offer NFT+Token staking, with the simple yet powerful idea that the rarity of your NFTs determines the amount of tokens that can be staked. This yield farming option created by HON is an example of how NFTs can be applied to the GameFi sector.
Players can also stake their NFT cards along with $HON to generate new cards. The rarer the staked card, the more frequent and plentiful the rewards.The following chart demonstrates the quantity of HON tokens that need to be staked and the corresponding NFT card rarity.
There are many potential advantages to NFT and Token staking, including no impermanent loss, it provides an incentive for investors to stake more, as well as providing an opportunity to generate a passive income.
To ensure HON works effectively as a governance token, its smart contracts are audited by Certik, a blockchain security firm. This helps to build trust with Heroes of NFT's userbase and investors to prove the founding team's commitment to the game. Investors in HON will be able have their say on the direction of the project, and see their tokens get to work straight away to generate rewards.
The creators of the card game have dubbed $HON the "SAND of the Avalanche network". SAND is the token of Sandbox, a metaverse project built on the Ethereum network that has the backing of some significant brands and celebrities, such as Adidas, Atari, Paris Hilton and Snoop Dogg.
Heroes of NFT is part of a growing upward trend for the Metaverse and new revenue streams for gaming. In 2021, Roblox players spent $652 million on in-game currency and spent a total of 10 billion hours on the platform. In addition, NFTs saw an increase of $2.5 billion during the pandemic. If we take these two stats together, Heroes of NFT could be a leading force among collectible GameFi games.
It should also be noted that Heroes of NFT benefits from being built on top of the multi-chain Avalanche blockchain. This means that HON is able to make transactions over every blockchain, with their HON token and HRM token being multi-chain tokens that benefit from the fast transaction speed of Avalanche.
Avalanche promises Solidity compatible (Ethereum's programming language) smart contracting, as well as faster transaction and settlement times than Ethereum.
This means anything that works on Ethereum can be easily converted over to the AVAX chain. If Avalanche emerges as a major competitor to Ethereum in the coming years, then Heroes of NFT could be well positioned to make its mark on the emerging global Metaverse, which is expected to reach a valuation of $800 billion by 2024.
Note that with any P2E cryptoasset backed game, past performance isn't necessarily an indication of future performance and with investment your capital is at risk. The value of your investment may go up or down so you may get back less than your initial investment.