DeSo Launches Timed Auctions on Its NFT Platform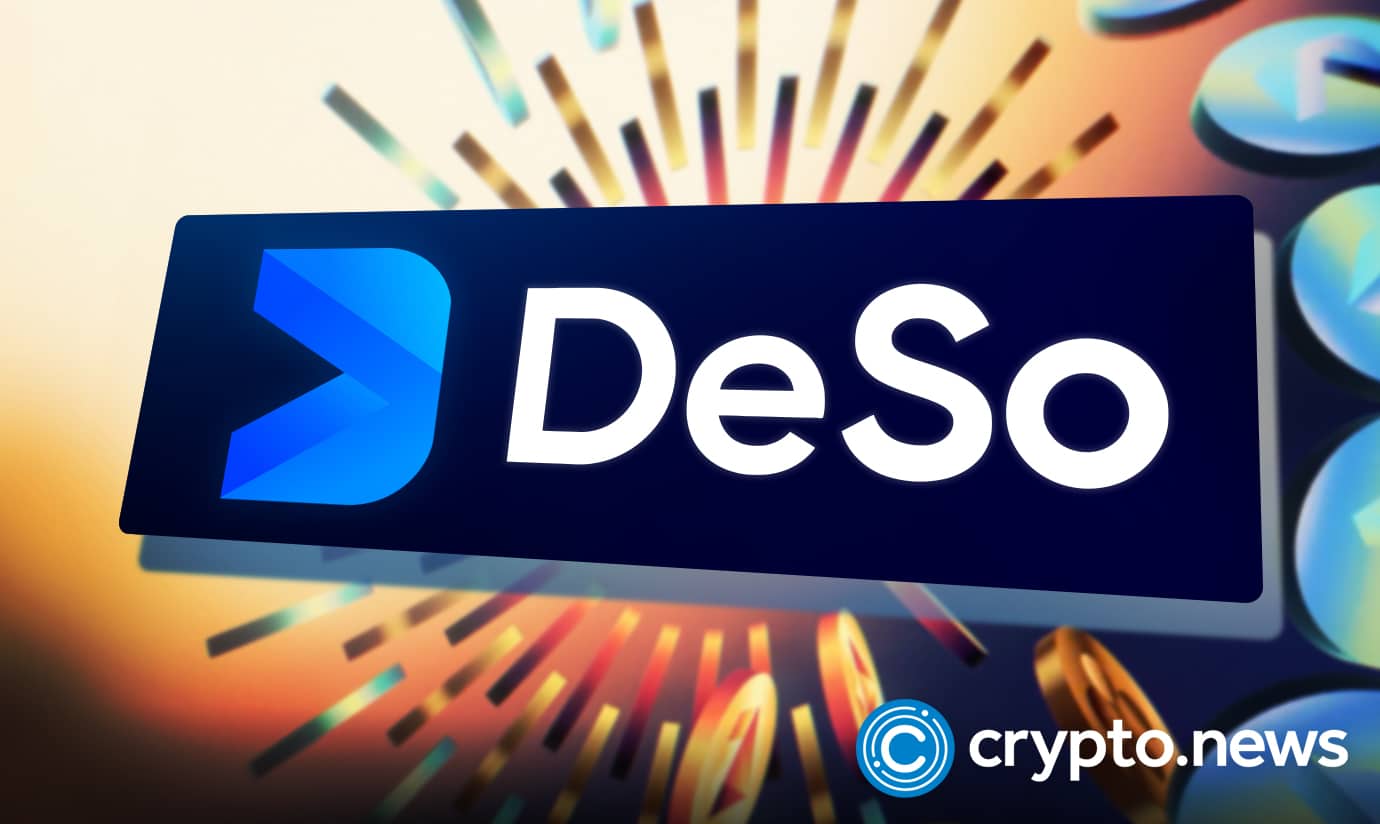 DeSo is expanding its creator monetization features to help NFT artists showcase and sell their art through the release of timed auctions on DeSo's social NFT platform, NFTz, according to a press release on October 17, 2022.
DeSo Unveils Timed Auctions on NFTz
Decentralized Social (DeSo), the new layer-1 blockchain custom-built for decentralized social media, has announced the release of timed auctions through their social NFT platform, NFTz.me.
According to the release, the timed auctions will provide a platform where NFT artists can monetize their art by displaying it on NFTz, which currently hosts an array of popular NFT art, including Goosies and CyberPunkApe.
NFTz.me is a DeSo marketplace and community that aims to bridge the NFT and Web3 sectors. NFTz possesses customizable no-code creator options, integration with real-time insights, and a mechanism for enabling social interactions within the NFT space. The platform aims to make minting, collecting, trading, presenting, and interacting with NFTs in both the traditional digital world and the metaverse seamless, safe, and cheap.
DeSo Founder Nader Al-Naji echoed the same sentiment, describing the new NFT auctions as the answer to the problem surrounding creator royalties.
"Other blockchains are what we call a finite-state blockchain, meaning that they are not designed to handle use-cases that generate a lot of data. NFT auctions are an infinite-state application where the data one needs to store and index grows indefinitely with each transaction."

Said Nader Al-Naji.
DeSo is leveraging the features of NFTz to introduce timed auctions to enhance price discovery and creator monetization for NFT artists in the space.
The Coinbase-backed layer-1 blockchain's NFT endeavors have seen a significant rise recently. The platform's NFT marketplace recently recorded an impressive 20,000 transactions per day, ranking higher than NFT bigwigs like Ethereum, Solana, Flow, and Polygon.
The timed auctions are designed to solve the challenge of creator royalties affecting NFT artists in the industry, most recently the controversy surrounding some NFT platforms' decision to scrap mandatory royalties.
Controversy Surrounding Creator Royalties
On October 17, the Solana-backed NFT marketplace Magic Eden revealed that it had scraped its mandatory creator royalty policy; just days after the Solana NFT collection, DeGods also canceled mandatory royalties for its NFT artists.
Magic Eden decided in response to the emergence of zero-royalty and royalty-optional marketplaces such as 'Hadeswap' and 'Solanart,' which are becoming a threat to Magic Eden's 90+% market share over Solana NFTs.
According to Magic Eden, royalties are optional on the platform, and creators won't always be guaranteed to receive rewards for people purchasing their work.
The decision was met with mixed reactions. Some observers see the move as a positive one and will ensure the sustainability of the NFT industry. In contrast, others have called out the move as a means to 'disempower' smaller creators and will harm the industry.
DeSo's timed auction, the royalties are built into the blockchain at the protocol layer, making it compulsory.
DeSo has been relentlessly pursuing total Web3 adoption in the crypto space. The layer-1 blockchain is designed to build and scale decentralized social media apps. Many dApps like MetaMask are integrating the DeSo blockchain to develop encrypted on-chain messaging on their platforms.